Pricing from strategy to execution: the gateway for maximising the profit equation
Our Pricing Management & Optimisation solutions equip you with all the functionalities you need to make optimal strategic pricing decisions. They help you build a defensible pricing framework, implement actionable trade terms, promotional, and executional guidelines, precisely monitor pricing execution and minimise slippage. The integration with planning and transactional solutions empowers commercial teams to deliver price and maximise value realisation.
Automate analysis, harmonise disparate data points, get visibility at the most granular level, and drive optimal pricing programs with AI and ML
AI/ML backed analytics are a game-changer for FMCGs as they allow them to repeatedly fine-tune, iterate and re-iterate pricing strategies, guidelines and execution plans. Download our infographic to learn how Kantar can help you create, capture and retain value through optimised pricing strategies and execution across brands, channels and customers.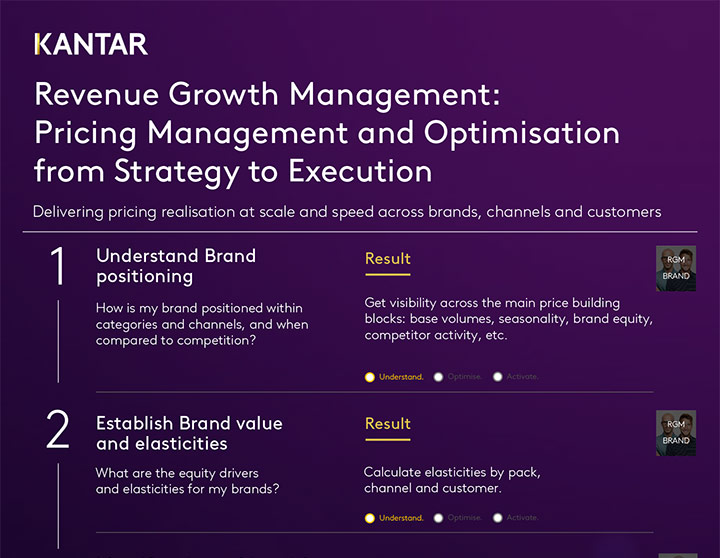 Download our infographic
Download our infographic to learn how Kantar supports Pricing Management & Optimisation, from insights to action.
Download the infographic
Discover more content on Revenue Growth Management and Pricing Management & Optimisation