At Kantar, we believe in bringing positive change in this extraordinary world. Find out how.
We know more about this extraordinary world than anyone else. We help our clients better understand people, and turn this insight into action to inspire growth. But we also want to help everyone to grow and flourish, by building an inclusive and diverse society, creating positive impact in the communities we live and work in, ensuring we operate as a sustainable business, and encouraging our employees to take opportunities to support local causes and global initiatives.
Through our Extraordinary People programme, we give back to the communities we work in and take part in activities that make a difference to the world around us.
Lynnette Cooke, Chair, Extraordinary People
Extraordinary People: how we approach Community Impact at Kantar
Our 'Extraordinary People' Community Impact programme includes volunteering and pro bono efforts, fundraising activities, and our global partnership with Special Olympics… all of which deliver positive change in over 90 countries.
Giving time: Volunteering
Kantar employees make a positive difference to the communities we are based in. Around the world, we give our time and our expertise to local organisations who need our help. Globally, we can take at least two paid days off each year, to volunteer for non-profit organisations we feel passionately about. During our annual global Extraordinary People Week, every Kantar office takes part in volunteering and fundraising activities to give back to local communities.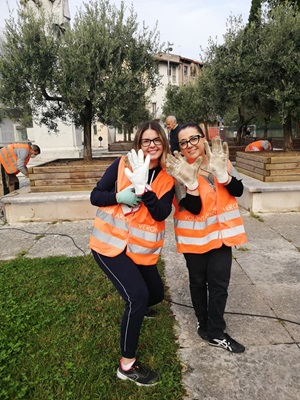 Extraordinary People Week 2019
During our Extraordinary People Week in 2019, thousands of us came together across hundreds of office locations to help local communities and raise money for our global partner Special Olympics. We cleaned up parks, rivers and beaches; helped animals; visited children's hospitals; helped the homeless; painted walls, floors, planters and basketball courts; given blood; knitted scarves; held our own Special Olympics; visited orphans; made thousands of lunches; baked cakes; collected for food banks; cycled the distance between London and Paris (and back); washed cars; managed charity shops; collected clothes and toys... and even threw pies at our colleagues.
Our partnership with Special Olympics
At Kantar, we know the world is not just extraordinary, it is hugely varied. In the work we do (and the way we do it) we know the importance of inclusion and diversity. So we are very proud to be global partners of Special Olympics, helping in their mission to end the ongoing discrimination against people with intellectual disabilities, and create an inclusive world for all. We contribute towards their Global Youth Leadership programme, which brings together youth leaders with and without intellectual disabilities at nearly 200 global, national and local summits. These summits give youth leaders a platform to discuss and implement inclusion-based projects in their own communities, creating a generational shift in schools and communities around the world.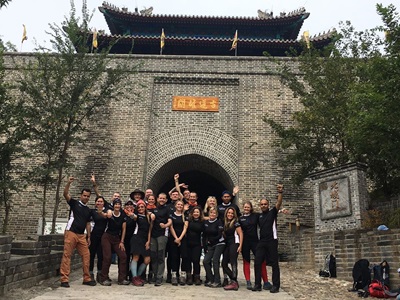 The Team Kantar Challenge
The Team Kantar Challenge is our annual fundraising challenge, which gives employees the opportunity to step outside their comfort zone and experience something new. In its 10th year, the challenge has raised over $800,000 for our charity partners. In 2019, 21 of our people took part in a 9-day, 75km trek on the Great Wall of China to raise over $50,000 for Special Olympics.
"The Team Kantar Challenge was an amazing experience and a thrilling challenge full of twists, turns, ups and downs! So proud to have completed it successfully."
Jitendra Sharma, Project Management, Delhi