Loud voices are trying to silence brands' inclusivity efforts. But amidst the smoke and confusion, data tells us that those screams do not reflect the sentiment of the sensible majority.
Results from Kantar's Global MONITOR 2023 show three-quarters of the global population agree brands should be socially responsible. In the U.S., for most high-growth yet underrepresented populations, that is more than a nice-to-have, it is a need fueled by their own existence and identity. The groundbreaking Brand Inclusion Index study demonstrates that for these populations those fuzzy brand expectations turn into something more: they influence buying decisions. And while the need for inclusion is so vital, many experience discrimination at commercial locations. That missed expectation points to the reality that to maintain relevance, brands need to prove they are serious and committed about DEI, especially among those who tend to be ignored.
However, in today's divided and polarized sociopolitical context, showing DEI commitment and including everyone is a tall challenge. But a possible one. The Brand Inclusion Index—your breakthrough study on brand inclusion—gives clear indications of how to achieve the inclusivity imperative. Our analysis of what's behind the most inclusive brands is that they all have three things: a well-thought-out DEI strategy that stems from company actions and is committed long-term, impeccable creative execution, and bravery. The element of bravery will be increasingly important. As in other moments in history, when there's significant social change, there are groups of society that seek to maintain the status quo, feel threatened, and as a result, react loudly.
To avoid backlash, brands today need to be extra careful. Full inclusion needs to work at both ends of the spectrum: reaching out to underrepresented populations and making them count, while avoiding negative reactions from people who are used to seeing themselves well-represented by brands and don't want to be left behind.
This study brings understanding of how people perceive brands based on their DEI efforts, focusing on populations that tend to be excluded, underserved, or misrepresented.
The Brand Inclusion Index gives marketers clear benchmarks for brand inclusion and inspiration from brave brands that are seen as diverse, fair, and inclusive.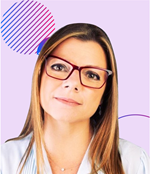 Valeria Piaggio,
Global Head, DEI, Kantar
What is the Brand Inclusion Index?
Our new Brand Inclusion Index focuses on people's perception of a brand's diversity, equity, and inclusion – what consumers see, feel, think, and how they consider the brand as a result. The goal is to represent the under-represented to ensure the voices of those who have traditionally been excluded by some brands are considered.

Kantar's Brand Inclusion Index helps you to assess performance across four key dimensions – DEI strategy, diversity, equity and inclusion. Our analysis covers the absence of negative actions, the presence of positive initiatives as well as the depth of the commitment when other groups feel threatened by the attention you are showing these groups.

We can also help you dig deeper via tools such as Creative Testing to measure how inclusive your ads are perceived to be, identify business opportunities and help you set the scale of your ambitions when it comes to inclusion commitments.