London, October 30, 2023 – Kantar, the world's leading marketing insights and analytics company, today announces a broad expansion of its AI capabilities within its brand strategy and creative development portfolio. Combining Kantar's expertise in advanced analytics with the most meaningful data, a new generation of features use AI to generate accurate insights to ensure creative effectiveness and strategic brand building at scale.
Link subscriptions allow advertisers to test ads at scale
Link subscriptions allow advertisers to stretch their ad testing budgets further to cover more ads by dynamically combining survey-based and AI-based creative testing into a tailored package. In today's digital-first media landscape, where advertisers create many content variations across multiple ad platforms, the ability to test more assets means more insights and better effectiveness.
Combining survey and AI testing also means that advertisers get the best of both worlds, the depth of insights from real people along with scale and speed thanks to AI. Link AI, Kantar's artificial intelligence-based tool for testing digital and TV advertising, delivers many of the same established, validated measures available via the LINK+ survey testing approach, so advertisers are assured of consistent metrics, with both AI and survey tests using a common language. Advertisers switching to a Link subscription will benefit from using Kantar's "always on" testing platform and being able to test a far greater proportion of campaign assets with the same budget, compared to using survey testing only.
Celebrity recognition capability comes to Link AI ad testing
Link AI has added celebrity recognition to its roster of AI-enabled features. This allows advertisers to evaluate the effect of featuring public figures in their ads. The AI model identifies the celebrity or public figure in an ad using facial recognition and assesses how influential they are. It also determines the expression on the celebrity's face and the star's connection to the brand by analyzing mentions of the brand and individual online.

Analysis of celebrity-fronted campaigns in Kantar's Link ad testing database finds that the better the celebrity "fit", the more likely the campaign will deliver brand equity and sales lift – an invaluable measure for marketers to ensure ROI.
Predictive eye-tracking allows advertisers to understand what is grabbing attention
Predictive eye-tracking shows which details of an ad are likely to draw viewers' attention, enabling advertisers to create more engaging content. It will become available on Link AI and LINK+ from 31 October. Built upon a training database of real eye-tracking tests, predictive eye-tracking delivers a second-by-second heatmap showing which elements are predicted to catch the eye – a valuable addition to marketers' arsenals as they look to capture and retain consumers' attention.
Kantar clients with a Link subscription will benefit from both celebrity recognition and predictive eye-tracking as standard. Within LINK+ studies, predictive eye-tracking combined with facial coding strengthens assessment of emotional response to ads. Link AI and LINK+ are both available on Kantar Marketplace.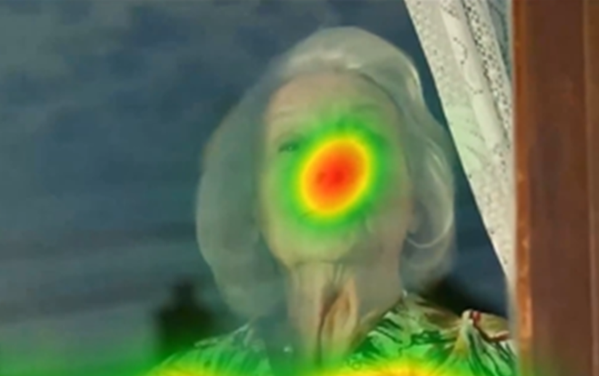 Predictive eye-tracking in LINK+ and Link AI: The more attention predicted, the warmer the color
BrandDigital uses 'big data' to put brands on the front foot against disruption
Kantar has built BrandDigital to provide brand managers with customizable insights they need to stay ahead of emerging competitive threats. It uses proprietary AI to interrogate 8.5 billion Google searches by 4.3 billion digital consumers across all categories, languages and countries. Providing brand owners with visibility of everything consumers are searching for, in their own words, BrandDigital identifies consumer trends, potential disruptors and market shifts, and uncovers rich regional nuances.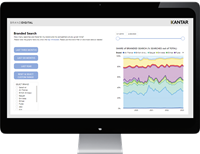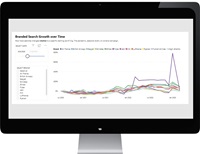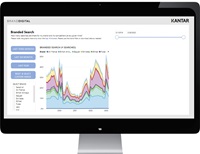 The BrandDigital self-serve dashboard brings structure to 'big data' to put brands on the front foot

BrandDigital expands the topics of research into related areas, to extend brands' line of sight to the next disruption. The AI toolkit collects and organizes unstructured search data into topics or themes and applies advanced analytics to understand brand interest or salience, share and growth - arming brand experts with meaningful data to help clients take their growth strategies further, faster.

BrandDigital provides a much-expanded view of the market, benefiting brand owners from both Kantar's expert knowledge and leading-edge technology, with findings delivered via a self-serve dashboard containing four years of historical data.
NeedScope AI for Music decodes the winning formula for sonic branding
Kantar's NeedScope framework is globally famous across the marketing world for revealing the emotive needs in a category to inform brands' positioning strategies. With the launch of NeedScope AI for Music, Kantar is now able to apply that famed NeedScope methodology to sound. The new NeedScope AI Decoder uses machine learning to understand the emotion in auditory assets. This guides brands in developing their portfolio of sonic assets (sounds, music, jingles, and others) that are strongly associated with the brand, building recognition and memorability.
Successful sonic branding involves creating a unique and memorable brand identity through the innovative use of sound. By aligning music and sound tonality with a brand's messaging and identity, NeedScope AI for Music enables brands to create immersive and engaging experiences that resonate with users and reinforce brand messaging powerfully and effectively.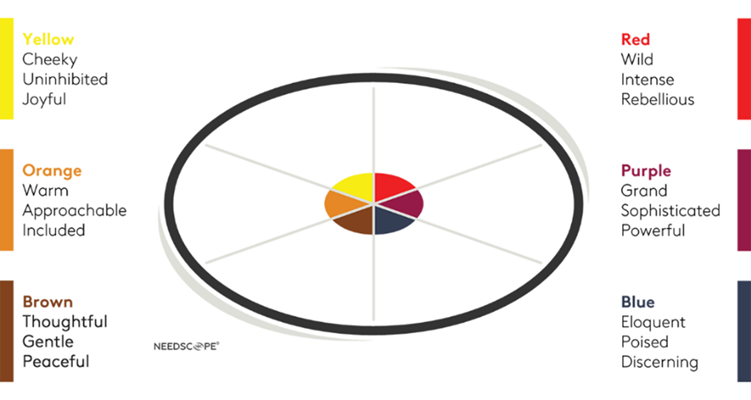 Kantar's NeedScope framework identifies brand positioning territories based on emotion

Commenting, Ted Prince, Chief Product Officer, Kantar, said: "Our innovation in AI is opening new frontiers in the collection, interpretation and application of human data. It enables the deepest understanding of how people everywhere think and act – and allows us to generate brand-defining insights at ever greater speed and scale. When combined with our industry-leading advantages in data and brand expertise, our application of AI unlocks profound new possibilities to shape the future of brands. Our industry has an excellent reputation for technological innovation, and at Kantar we are committed to leading the disruption. We are constantly evolving our portfolio to put place the power of AI into our clients' hands, giving them the most meaningful data to power their strategic thinking."
For a demo or further information about any of Kantar's AI-enabled products and solutions, contact press@kantar.com.