It's loud out there. Brands are competing to be seen and heard, especially in the digital media space. With expanding market saturation and tighter budgets, advertisers must be strategic with their media planning. With next year's planning well underway, plus holiday shopping on everyone's minds, Retail Media can help your brand stand out from the digital noise.
Why Retail Media?
According to Kantar MarketNorms, Unaided Brand Awareness results on Retail Media sites exceed Kantar digital benchmarks, highlighting the effectiveness of this channel. In a cookieless world, the type of data provided by Retail Media Networks can help advertisers place spend much more efficiently and effectively.
Stay top-of-mind with consumers ready to spend
As Retail Media sites reach consumers already in the shopping mindset, advertising on these networks can help brands stay top-of-mind at the most crucial moments, and boost top-of-mind awareness by 3.7x the Kantar Unaided Awareness Norm.
How do different categories perform on Retail Media sites? Let's take a look:
Mature brands outperform benchmarks by 15.0x the Kantar Unaided Brand Awareness Norm. If salience is your objective, retail media may be your key.
Automotive brands are building salience on Retail Media sites 4.0x over the Kantar Unaided Brand. As auto brands drive content across the web and compete for share of voice, Retail Media can aid in cutting through the clutter and remaining top-of-mind during the consideration phase.
Brands that offer services outperform other advertising on Retail Media sites by 2.5x the Kantar Unaided Brand Awareness Norm. As consumers are actively shopping and spending money, they are often reminded of other services they need, and brands offering services standout compared to other types of advertisers on Retail Media. Brand awareness, favorability and intent results for Service brands also exceed Kantar Retail Media Norms, highlighting the potential total impact of advertising on these platforms.
Financial Services brands have nearly 2x the increase for aided awareness, favorability and intent via this Retail Media
Increase brand awareness and favorability
Now that we've demonstrated the potential impact you may see after advertising on Retail Media sites, here are additional factors to keep in mind. First, our Kantar MarketNorms database shows that a higher frequency strategy of four or more exposures on a Retail Media site will yield strong growth for nearly all metrics and will especially help with improving awareness and favorability of your brand.
Second, advertising is effective on Retail Media regardless of format. Both digital video and display ads maintain brand health, and your media partners can help you build an effective creative strategy to drive impact for your brand.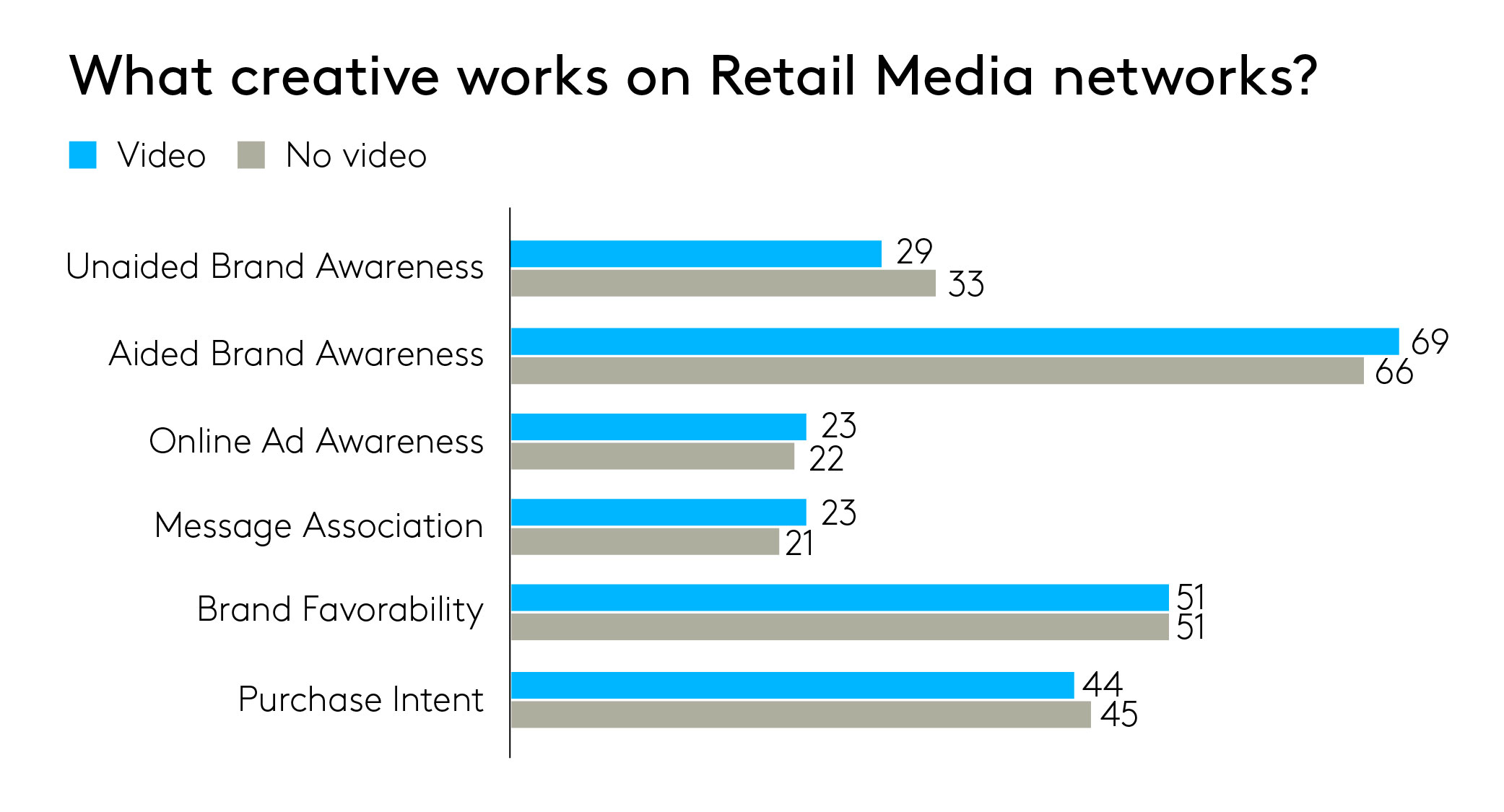 Finally, this time last year, brands that advertised on Retail Media saw a jump in favorability and purchase intent compared to other times of the year.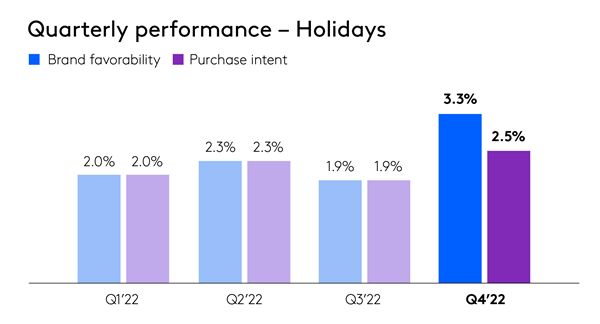 If you want to build favorable opinions of your brand and influence purchase behaviors among consumers this holiday season, leverage your Retail Media partners now.
We are here to help! Explore how Kantar can help you understand the effectiveness of your Retail Media plans and more.
Season's greetings and happy holidays!