China and the world have been paying close attention to the novel coronavirus outbreak in the past two weeks which, according to China's National Health Commission has infected 20,471 in China (including Hong Kong, Macao and Taiwan) with an additional 150 people outside of China
The impact of this outbreak has some similarities to SARS in 2003. Kantar Worldpanel China has reviewed their consumer purchase data across 15 Chinese cities from 2002-2003 to shed light on how changes in consumer behaviour might bring new challenges and opportunities for manufacturers and retailers.
Impact on the FMCG Market
The first SARS case was discovered in Guangdong province in December 2002 and the first reported case outside of Guangdong happened in Beijing in March 2003. However, the major increase of infection happened in April and May 2003 and the spread of virus was contained by June.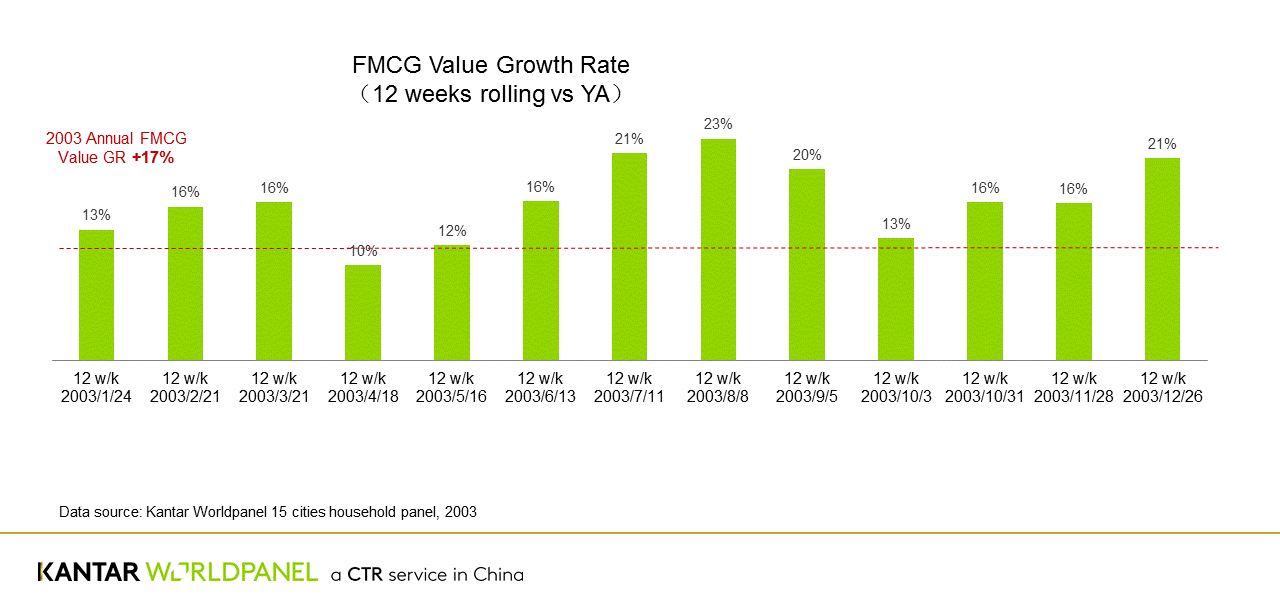 The impact on the FMCG market during the first half of 2003 was significant, especially during April and May where we observed a sharp slowdown. However, by June the market had recovered returning to similar growth rates seen at the beginning of the year.
Categories in High Demand During SARS
The dine-out market was heavily impacted during SARS as consumers opted to dine at home instead. Culinary and instant food categories showed a noticeable sales increase in the 12-weeks ending May 2003. During this period, consumers also increased their purchase of household cleaning and personal cleaning products.
Handwash was a very small category in China back in 2002. This category has become more and more popular since 2003 as consumers started to purchase more handwash during SARS.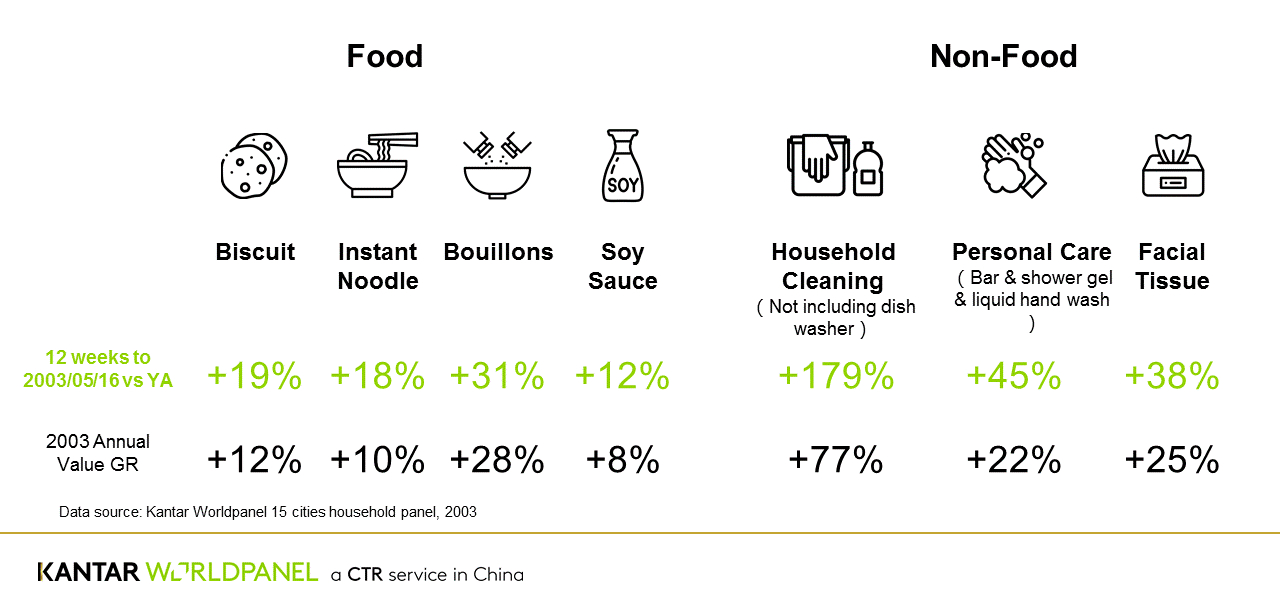 The Impact on Retailers
With the continuous spread of SARS, consumers chose to stock up mainly from the neighbourhood supermarkets back in 2003. Supermarkets and convenience stores showed a significant increase in sales during the 12-weeks ending May 2003.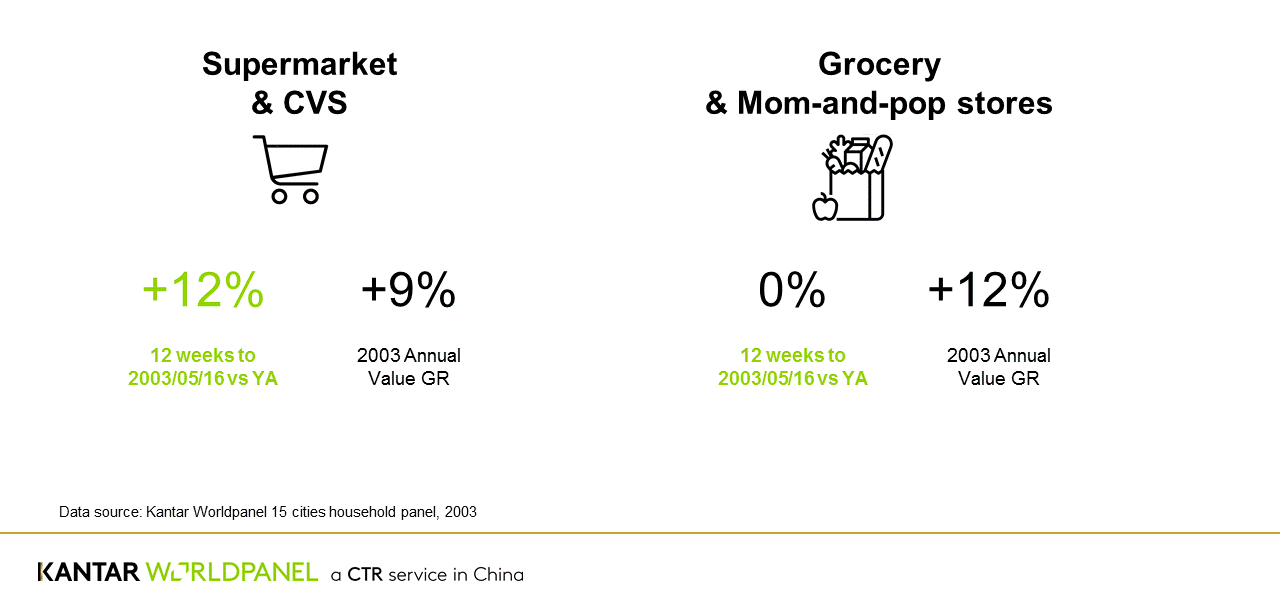 Ecommerce started emerging in China during 2003. On 10 May 2003 Taobao was launched, and has since enjoyed 17 years of continuous growth, along with many other ecommerce platforms.
With the high transmissibility of the new coronavirus coinciding with the massive migration during Chinese New Year, the government's public measures have also evolved since 2003, when home quarantine was less mandatory. In 2020, we expect to see a large switch of shoppers spend to omni-channel purchasing and an increased share of EC retailers during this past Chinese New Year. The "No Physical Contact" new OTO/EC delivery model fits very well with consumers' needs when advised to stay at home.
Devoted to understanding consumer behaviour, Kantar Worldpanel will continue to monitor the 2020 coronavirus' impact on consumers' FMCG purchasing and we expect to see some differences this year compared to 2003 as the market and policies have both evolved. We will share more updates with you in the coming months.