Early phase I and II trials that test new molecules are also a highlight of the congress and many of these studies are presented in smaller sessions.
In the video below Kantar's Otavio Clark comments about two of these studies, that have the potential to improve the care of patients.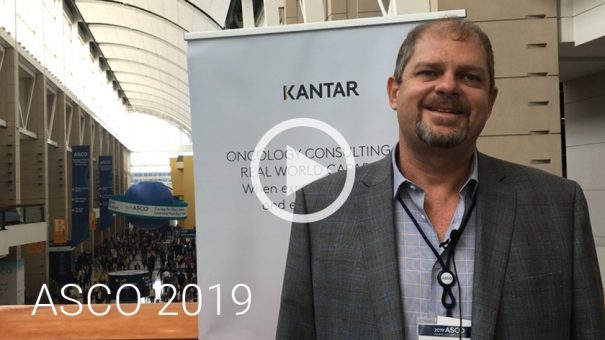 In AML and MDS, a new drug – Hu5f9-g4- that inhibits CD47 receptors was tested in a phase Ib study with 35 patients with refractory or high risk disease. Results showed ORR above 50%, with no increase in toxicity. These results are above what historical data shows for this population. Now there are plans to move the drug for later stage studies and we will probably hear about this drug again next year.
One field that has grown this year is the combination of Immunotherapy with drugs with a different mechanism of action. In particular, PARP inhibitors appears to offer synergy when combined to PD1 inhibitors. A phase II study conducted in patients with mCRPC, that had progressed to AA treatment, tested the combination of Durvalumab and Olaparib. This combination came from a partnership between Astra Zeneca and Merck. Results showed a 53% decline in PSA and a PFS time above 16 months. In particular, the combination looked to be very active in patients with a DDR Germline mutation. Discussions have been made about moving on to a later phase study in patients with this DDR mutation.