The impact of the global pandemic has been widely explored for consumers and brands. But how is patient care changing?
Kantar recently surveyed physicians across the US, UK, Germany, France, Italy and Spain to gain their perspective on the shifting landscape. Here are some of their answers.
Patient treatment and consultations throughout the pandemic
When asked about patient levels within Physicians' own practice or hospital setting in the past year: 37% report to have treated around the same number per week.
Almost half of all patient consultations globally (48%) are taking place at a hospital or practice. In US, Germany and France, over 70% consultations with a Primary Care Physician (PCP) are in-person, whereas in the UK, only 22% of consultations with a PCP are taking place in a hospital or practice setting.
38% of consultations globally have been via the telephone. In the UK and Spain, phone consultations are over 60% of PCP consolations.
9% consultations in the past 12 months have been conducted via video platform, with US Physicians reporting the highest rate at 15%. Conversely, only 2% of consultations in Germany were via video consultation.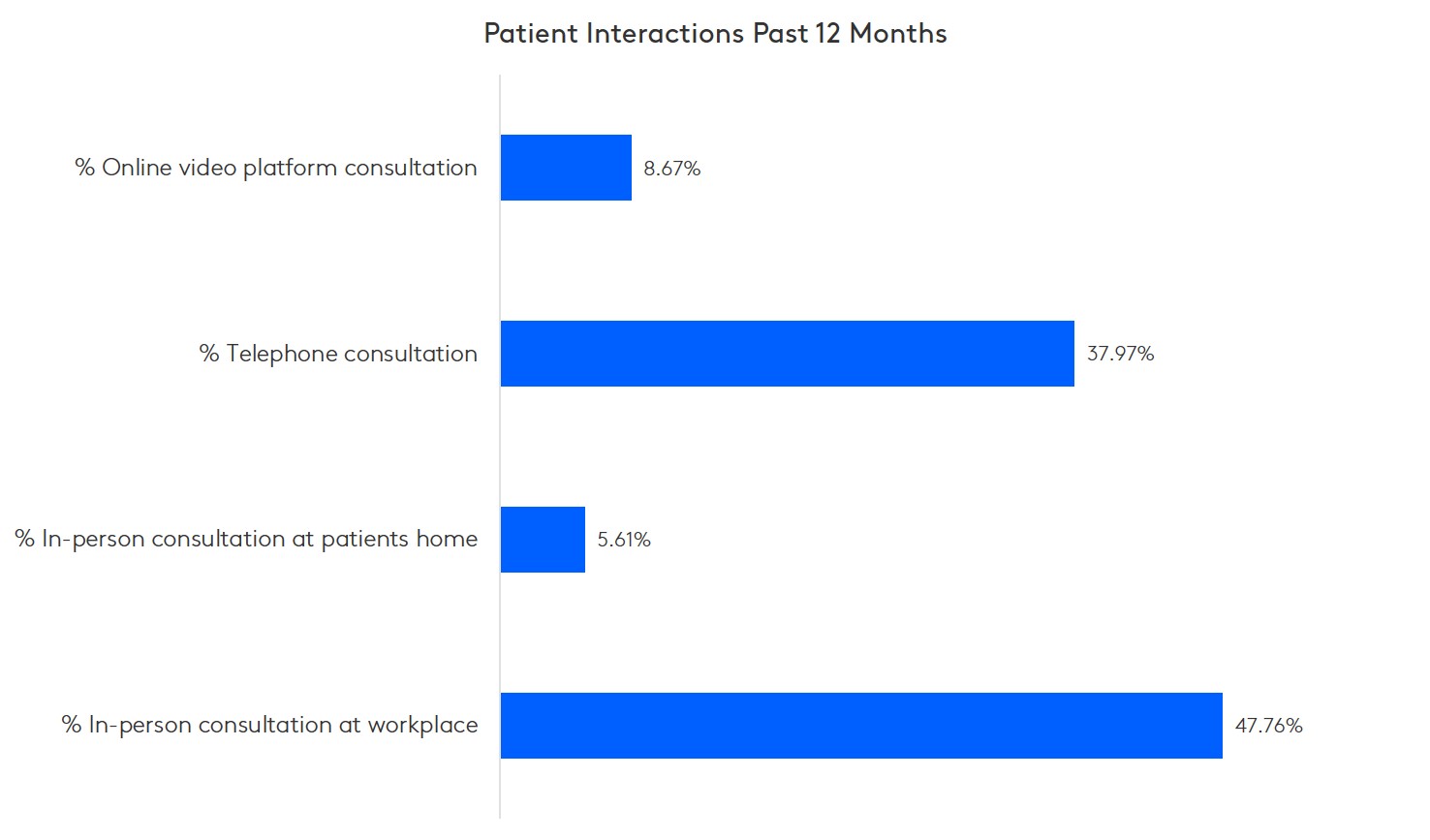 Primary Care Physician caseload
There are mixed reports of patient caseloads amongst PCPs globally for January 2021 compared to 12 months ago.
Overall, there was a near even split of treating more patients per week (29%), the same number of patients (37%) and fewer patients per week (35%) globally. When looking at specific countries, in Italy and the US, more than 50% of PCPs are treating fewer patients than they were 12 months ago. In the UK and Spain, approximately 50% are reporting to treating more patients compared to 12 months ago.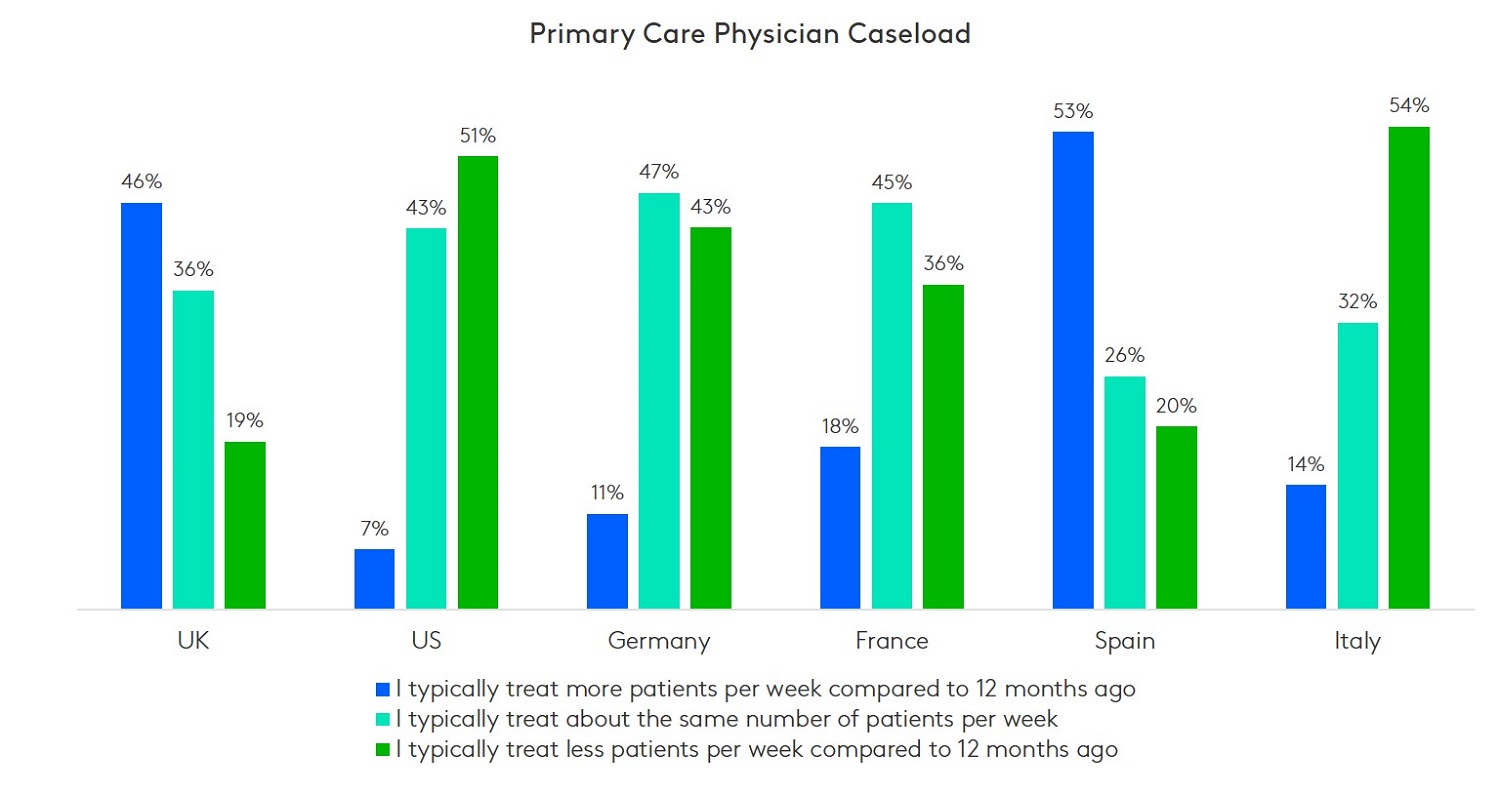 Physicians diagnosed with COVID-19
Since the start of the pandemic, 15% of the Physicians interviewed in this study report to have contracted the virus. This was highest amongst Spanish physicians (21%) and lowest in Germany at 6%.
48% of Physicians reported that a close friend contracted the virus and 40% that their close family tested positive for COVID-19. 58% of French and UK Specialists' close friends contracted the virus.
Learn more
Find out more on our research into the impact of COVID-19, including the impact on ecommerce, vaccine opinions and more country breakdowns – and access the complete report.
Editor's note
Physician research was conducted online via Kantar's physician panel among 1,408 doctors across the US, UK, Germany, France, Italy and Spain in January 2021.