Amazon's suite of Echo and Alexa devices has helped the retail behemoth maintain a commanding grip on the smart speaker market. However, research from Kantar shows that overall device ownership in the US remains low, leaving ample room for competitors like Google and Apple to make their own inroads into peoples' homes.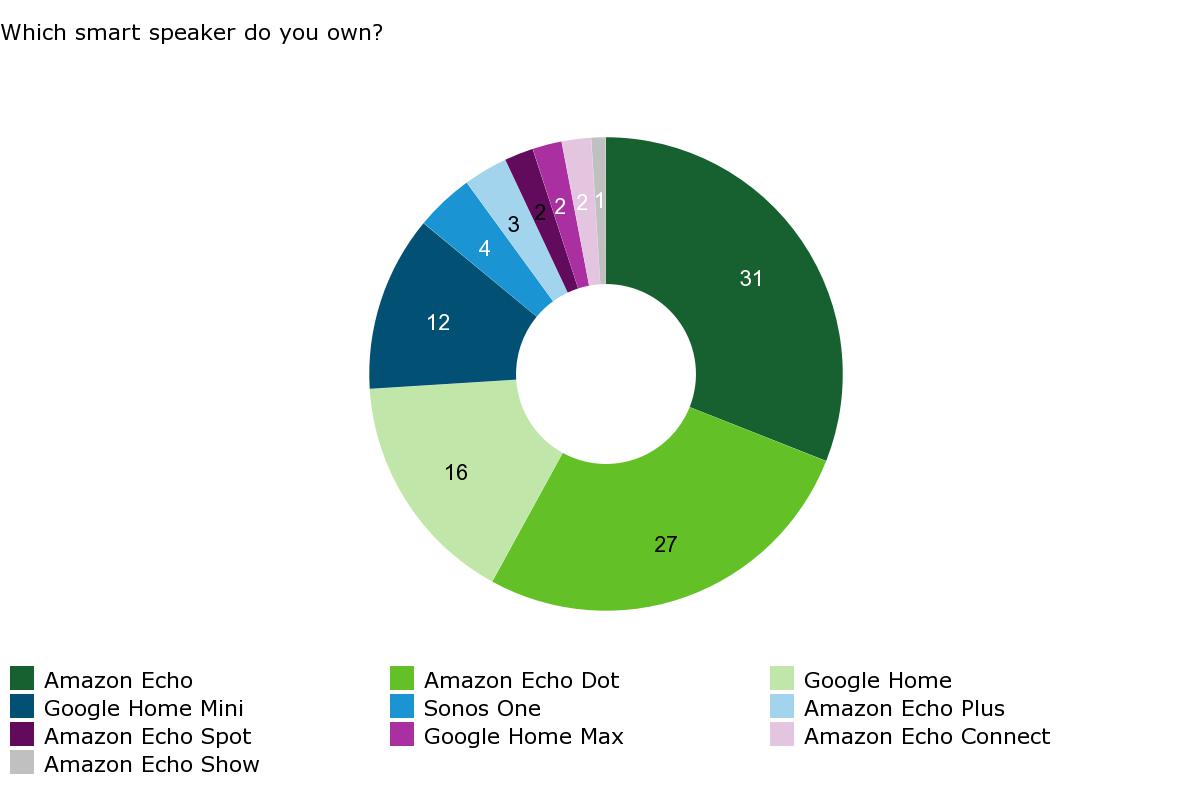 A survey of 1,097 Americans fielded via Kantar's Profiles division showed that the Amazon's smart-speaker devices – which includes the Echo, Echo Dot, Echo Plus and Echo Spot – commands 66% of the overall market. Google's home products come in second with a 30% share of the overall market.
The opportunity to bring in new consumers remains substantial. According to our survey, only 34% of Americans currently own a smart speaker. More men than women said they owned them, particularly those that are between the ages of 72 and 82, where ownership was reported at 60%. Among women, those between the ages of 21 and 26 were the biggest owners.
Further evidence that we're in the early days of smart speaker adoption can be seen in how consumers are using the devices. Current usage is largely centered around being a basic home assistant. Our survey shows the top activities are playing music, setting timers and checking the weather.
The opportunity for brands will come when consumers embrace using their smart speakers for commerce. We found that only 7% of Americans are buying things online through their speakers, and only 4% are ordering food through it.
"Voice search queries are 30 times more likely to be action-oriented than typed queries, meaning businesses have an ideal opening to recommend their services to the search user," Gaelle Bertrand, Head of Brand Insight and Social Media Intelligence at Kantar's media divison, explained in our look at brands and smart speakers last summer.
Google's own research on voice-activated speakers indicates that consumers are still testing out commerce, but that once they do their relationship with the device deepens.
For those that do own a smart speaker, their usage rates are high. Nearly 50% of our survey respondents said they use their speaker several times a day, and 26% said they use it at least once a day.