The increasing availability of data, data management platforms and real-time programmatic targeting systems, play a crucial role in enabling brands and their partner organisations to deliver efficient and effective advertising.
'Data strategies for brand growth', our global advertiser study, considers the views of over 670 advertisers across nearly 40 markets. What did they say about targeting?
Data quality is key
Of the advertisers we spoke to, some 56% anticipate that data to guide real-time targeting will become even more important in the future, with 53% citing "ease of integration" into their data management platform (DMP) as vital.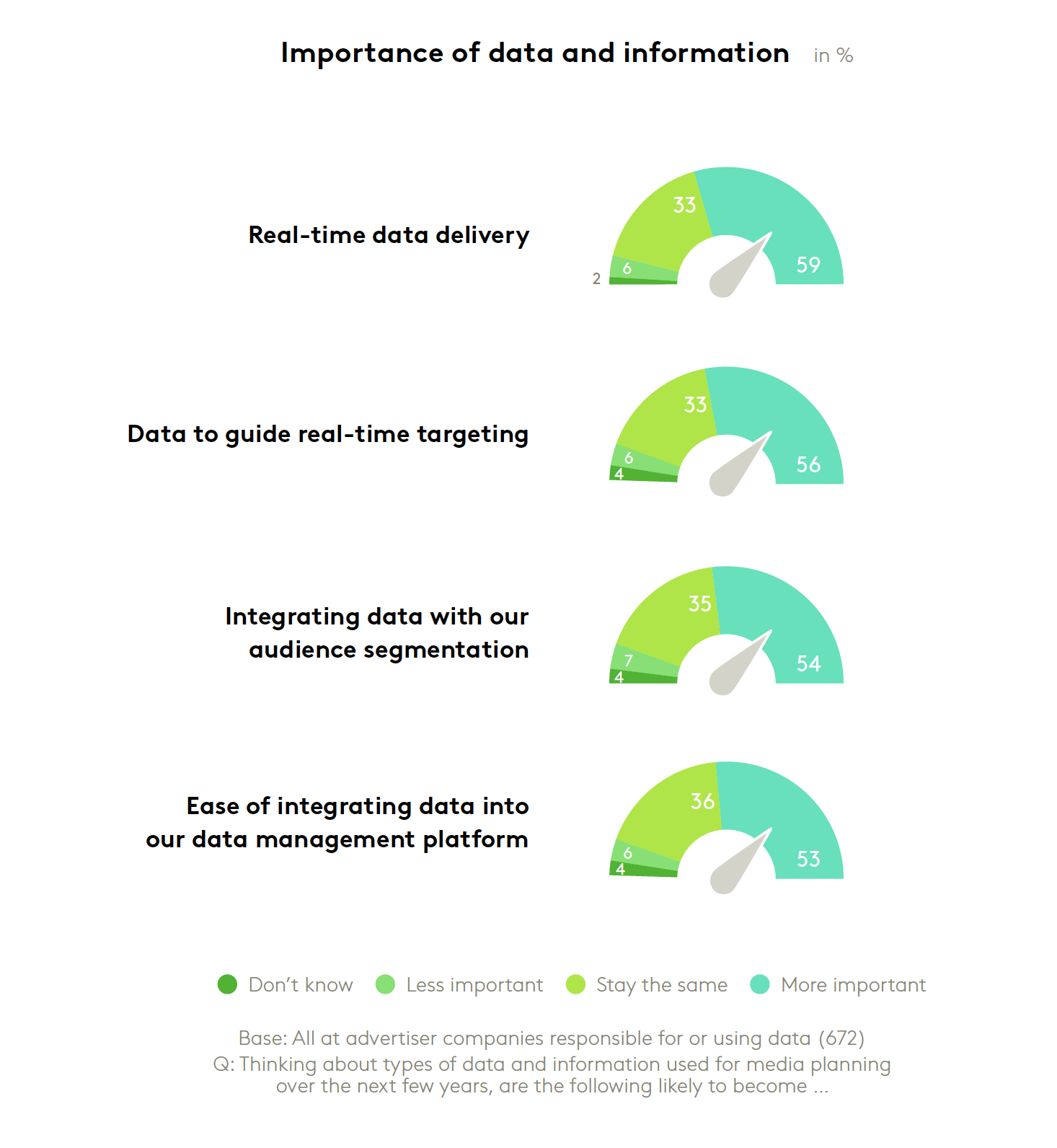 Data quality and trustworthiness are key, not least as advertisers are extremely conscious of operating in responsible data systems and placing messages in brand-safe environments. 64% of advertisers believe that "data quality" will become more important in the coming years.
Whilst data from adtech platforms is generally acknowledged as being up to date and actionable, advertisers we spoke to are less likely to see this data as transparent or trustworthy, or as easy to personalize, customize or connect to other data sources. In this context, advertisers are actually slightly more appreciative of data from tech platforms such as Google and Facebook.
Optimizing online targeting in action
We worked with online betting company, Betway, who needed help driving new user traffic to their website during the Cheltenham Festival, one of the biggest horse-racing events in the UK. Betway and their agency used Kantar's syndicated TGI data to build a profile of their target customers based on key online and offline behaviors. Partnering with Eyeota, the TGI segments were modelled and activated with a programmatic advertising campaign that delivered a six-fold increase in website visits and 88% reduction in cost per acquisition.
So, how can we help you?
Kantar's TGI solution is a trusted source of profiling for demographic, lifestyle and product usage insights. It's used to enhance programmatic targeting by building and activating segments based on both online and offline behaviors. It's a vital input to drive efficiency and consistency in campaign planning and targeting using trusted, data-rich segments.
Editor's Notes:
672 advertising executives from 39 countries took part in online survey. Collectively these countries account for over two thirds ($423 billion) of global advertising spend.  The results of the survey were combined with consumer data taken from Kantar TGI studies across the world, and Advertising spend data sourced from Kantar's advertising intelligence services which monitor hundreds of millions of ads each year across over 26,000 media properties worldwide.
This short report provides an overview of the consideration's advertisers can take to leverage the full power of their own direct consumer relationships, bringing relevant stories to the right audiences at the right time. It affirms how responsible data stewardship can enable marketers to grow share of pocket in order to grow market share.
Kantar brings speed to insights by equipping advertisers with the tools they need to build a focused the best advertising strategy, pivot when needed and execute effectively in the moment.