Sonic branding is the expression of your brand through sound. Jingles like 'I'm Lovin' it' for McDonald's or the sound you hear when you start up streaming services like Netflix might spring to mind. But sonic branding is much more than this. Many brands now seek to create a distinct audio identity across a range of brand experiences.
The challenge for brand owners is how can sonic brand assets evoke a consistent emotion to build deeper connections with people?
Sonic branding is timeless
The power of music and sound to create a unique identity is not a new concept. In fact, we can trace its use back to the early medieval period when the church bell became a soundmark in Europe. The distinct sounds of the bell were highly valued and recognizable within specific communities, making it a powerful tool for identity creation.
Since the rise of radio in the 1920s and in response to the competition for airtime resulting in a ban on ads, brands started using their own music and sound to establish their identity.
Fast forward to today, with social networks and music streaming platforms, music and sound are an integral part of our daily lives, and music consumption becomes more personalized to individual preferences. By leveraging the power of music and sound to evoke emotions and memories, brands can create a consistent image and recall. Powerful sonic assets help establish an emotional connection with consumers. Among the benefits sonic branding is an essential part of marketing strategy:
Establishing an emotional connection with consumers
Conveying brand values
Differentiating brands from competitors
Increasing brand recognition
Kantar's BrandZ research shows that brands with strong brand assets achieve 76% higher brand power and 138% higher perceptions of advertising strength. This includes sonic assets.
One brand that does this successfully is Gatorade. As a sport drink the brand expresses a sense of dynamic energy through its logo and its advertising. To complement this the brand also offers a branded workout playlist on Spotify through 'Amplify', capturing the same intense emotion, enriching the brand experience through music

A brand's sonic identity encompasses all the different elements that make up its audio identity, including jingles, sound effects, voiceovers and background music. By leveraging the power of music and sound to evoke emotions and memories, brands can create a consistent image and increase brand recall. From the church bells to the modern-day smartphone ringtone, the use of sound to shape and reinforce identity continues to evolve and thrive.
We don't just listen to music …
Our relationship with music has changed over time. Today it is more functional than passive. We don't listen to music we use it in various situations. Music has become a tool to enhance our daily activities, serving as a means of achieving specific goals such as creating a personal space, increasing focus, relaxation, or motivation. Brands that understand this will be the ones that succeed in building strong and lasting connections with their customers.
People have also become increasingly discerning when it comes to music selection, and they can quickly spot insincere attempts to keep up with musical trends. If a brand's choice of music seems too generic or out of touch with its audience, it risks eroding brand affinity.
Emotion in brand building
To select the 'right' music, brands must first understand the emotion they want to target through their positioning. For this purpose, we use Kantar's NeedScope, a brand positioning framework based on universal emotion. In the NeedScope framework there are six emotive spaces that provide the basis for brand positioning territories.
6 emotive spaces (represented by colors)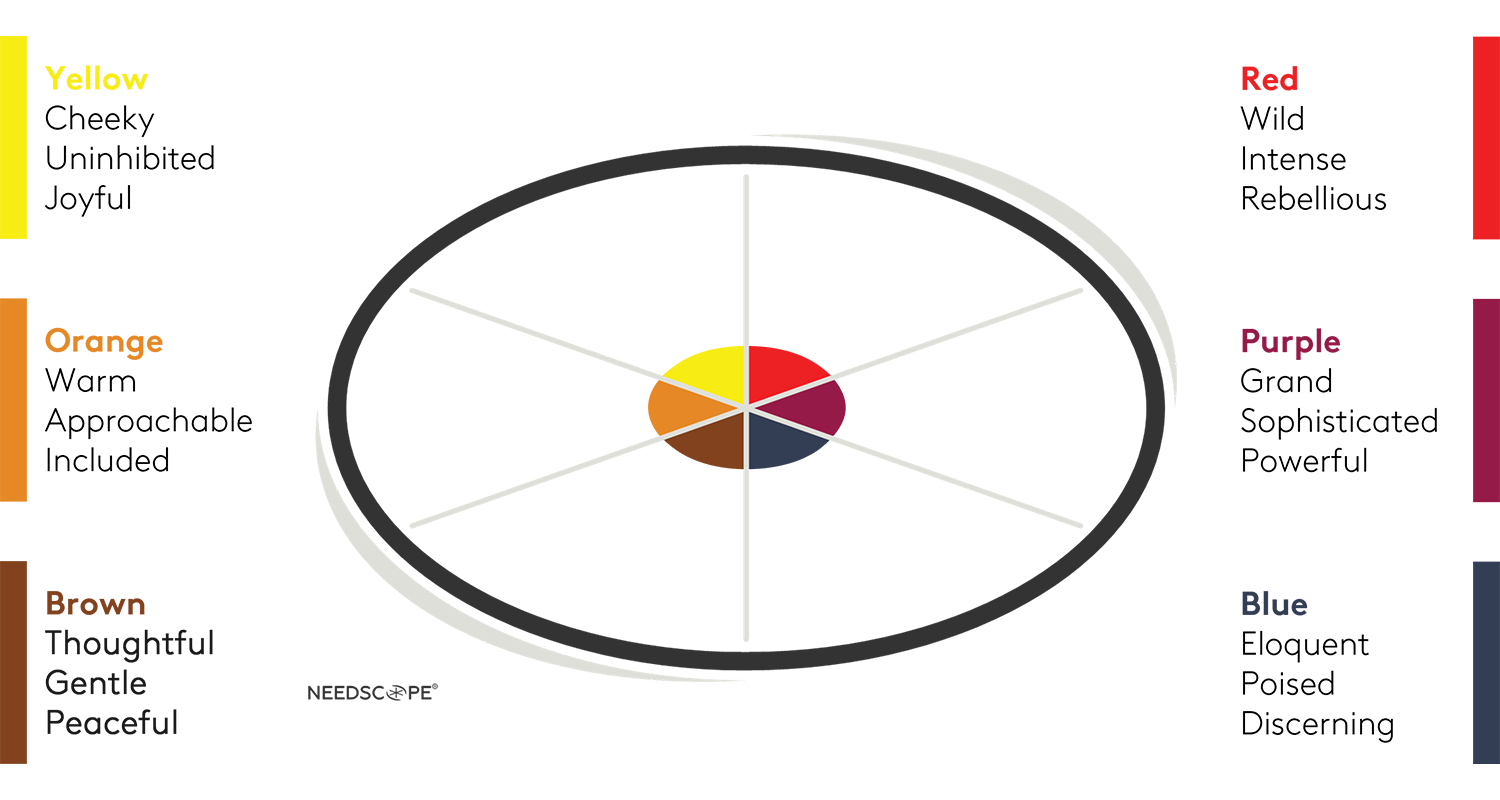 Once identified, the emotive positioning space provides the guideline as to the type of emotion a brand should express through every touchpoint and brand asset (ads, pack design, logo, branded webpage etc). This includes music and other sonic assets.
Creating a relevant and consistent sonic identity
The most crucial aspect when establishing a sonic identity is a common language between production and marketing to creating strategies that are practical and relevant to the brand.
While analyzing music based on measurable components such as tempo, rhythm, melody, and timbre provides useful insights into its structure and characteristics, it does not fully capture the emotional impact of music on people. To better comprehend the emotional impact of music, we need to analyze it based on human psychology and our relationship with music.
Using the same emotional framework, the NeedScope Music AI identifies the emotion specific music tracks evoke. It analyses the nature of the music clip itself – the rhythm, tempo, pitch, tones, arrangement, lyrical tone, and melody. Depending on this, individual music tracks are then positioned in different spaces on the NeedScope map. Selecting the 'right' music then becomes easier. Potential music tracks and sonic assets should evoke the same emotion a brand is targeting through its positioning.
How to develop a unique sound identity
How might this apply in practice? To illustrate, a large convenience store brand approached us to define guidelines for a sound identity aligned with their brand positioning and tone of voice. We developed a common understanding of key brand competencies and how these might translate into a sound identity. We described key concepts in musical attributes: tempo, rhythm, texture, persona, etc. The key output was an audio mood board that captured the desired attributes in both musical and emotional terms, to best support their brand positioning. Following this our client is rolled out new music in-store. The result: staff report a positive improvement in the atmosphere and work environment.
Prior research on the effects of music in retail settings shows a clear link between music likeability and increased customer visits.
Are we on the brink of something new?
As the world becomes increasingly digitalized, the importance of sonic branding in both physical and digital contexts has increased. Advances in generative AI will further amplify this. In the digital realm, where people no longer simply listen to music but actively use it to shape their environment, sonic branding has taken on new dimensions. Sonic branding involves creating custom soundscapes for virtual environments, using music and sound effects tailored to a brand's messaging and identity, and enhancing the user experience through sound. In the physical world, sonic branding could involve creating unique soundscapes in retail environments, using music to create a certain atmosphere or mood, or incorporating sound into advertising campaigns.
Consistency is key in sonic branding, regardless of the context. Developing guidelines for the use of music and sound across different platforms and environments is crucial to ensure a consistent and recognizable experience for users.
Ultimately, successful sonic branding involves creating a unique and memorable brand identity through the innovative use of sound. By aligning music and sound with a brand's messaging and identity, brands can create immersive and engaging experiences that resonate with users and reinforce brand messaging in a powerful and effective way.
The future of sonic branding
Creating a sonic identity that is relevant and unique to a brand requires a mutual understanding of the sonic properties of audio material and the emotional impact it has on listeners. By using methods such as NeedScope, and AI-based emotional analysis, brands can gain insights into how music affects human emotions and create new music that elicits specific emotional responses.
With the rapidly changing landscape of digital media, it is essential to stay ahead of the curve and adopt new tools to create immersive and engaging sonic experiences that resonate with customers. With the AI revolution in music, the opportunities for sonic branding are increasing. With the right approach and tools, brands can establish a lasting and recognizable audio identity that connects with their audience on a deeper level.
Get in touch to find out more or download the NeedScope music AI white paper.