London: 6 October 2022: Kantar, the world's leading marketing data and analytics company today announces the appointment of Steve Silvers to lead the newly combined Creative & Media Solutions business. As Executive Vice President, Creative and Media Solutions, reporting to Chief Product Officer Ted Prince, Mr Silvers will be responsible for the growth strategy and product innovation of the business. Kantar's Creative and Media Solutions Group includes industry measurement products, such as Link creative development and evaluation and Brand Lift Insights and ContextLab campaign effectiveness measurement tools, and other ad measurement and targeting solutions.
About Steve Silvers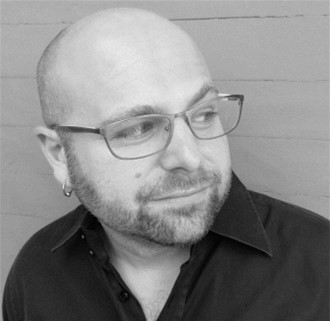 With significant experience building scalable data platforms and driving growth and efficiency in big data businesses, Steve Silvers is a respected leader in global advertising and marketing technology.
Most recently, Steve was with Transunion (formerly Neustar), a data and technology company, where he was responsible for the P&L for Neustar's Identity, Audience, and Clean Room businesses. Prior to this he served as General Manager for Neustar's Customer Experience division, helping clients with smarter segmentation and buyer journeys.
Steve is a member of I-Com Global's Behavioural Science Council, integrating the science of influence and the thinking about human-decision-making into the marketing discipline. Until recently he was also a board member of the IAB Technology Laboratory (IAB Tech Lab), a non-profit research and development consortium charged with producing and implementing global industry technical standards and solutions for the digital media and advertising industries. Steve is also a co-founder and co-host of the 'You're on Mute' Podcast that explores advertising, technology, the internet and their connection with consumers, and why it matters.
Steve lives in Colorado with his wife Ryan and their two sons Isaac and Zev. They are avid skiers and sailors and love to travel the world.
Commenting on Mr Silvers' appointment, Ted Prince commented "With a deep technical background and extensive knowledge of the media and advertising industry, Steve is a leading force in global martech and adtech product development. As we deploy more advanced analytical capabilities and more closely integrate our creative and media evaluation products, Steve's solutions expertise and deep understanding of client requirements in the advertising industry will be enormous assets for Kantar."
Mr Silvers added "Data analysis is at the core of improving smart marketing. Kantar, as a key partner to every major consumer marketing department in the world, is helping them make those smart decisions. I'm excited about joining the transformation that is taking place at Kantar to help advance their advanced analytical capabilities and have a great impact for all those clients."