Dairy products are ever present in most consumers' lives, and shopping baskets, with 94% of households buying the sector in an average week. Being part of such a diverse category, often co-dependent on other food and drinks brings opportunities and challenges, and to find success it's essential to be alert to wider consumption trends.
Understanding consumers to find growth
Our Brand Footprint ranking of the most chosen dairy brands uncovers the role of the discounters on the market and the rise (and rise) of dairy alternatives. While the ranking covers 2019, and therefore predates the current crisis, the fundamentals of brand growth are more relevant than ever for FMCG brands as we emerge from lockdown.
Get your copy and discover:
Examples of how dairy brands have responded effectively to changing patterns of consumption
How dairy brands are growing through providing a low-sugar snacking option
The impact of shoppers' rising environmental concerns and attitudes around health
The rise of dairy alternatives, and how brands have navigated this disruption
Inspiring examples of brands using the five levers of growth: more presence, more categories, more targets, more moments, new needs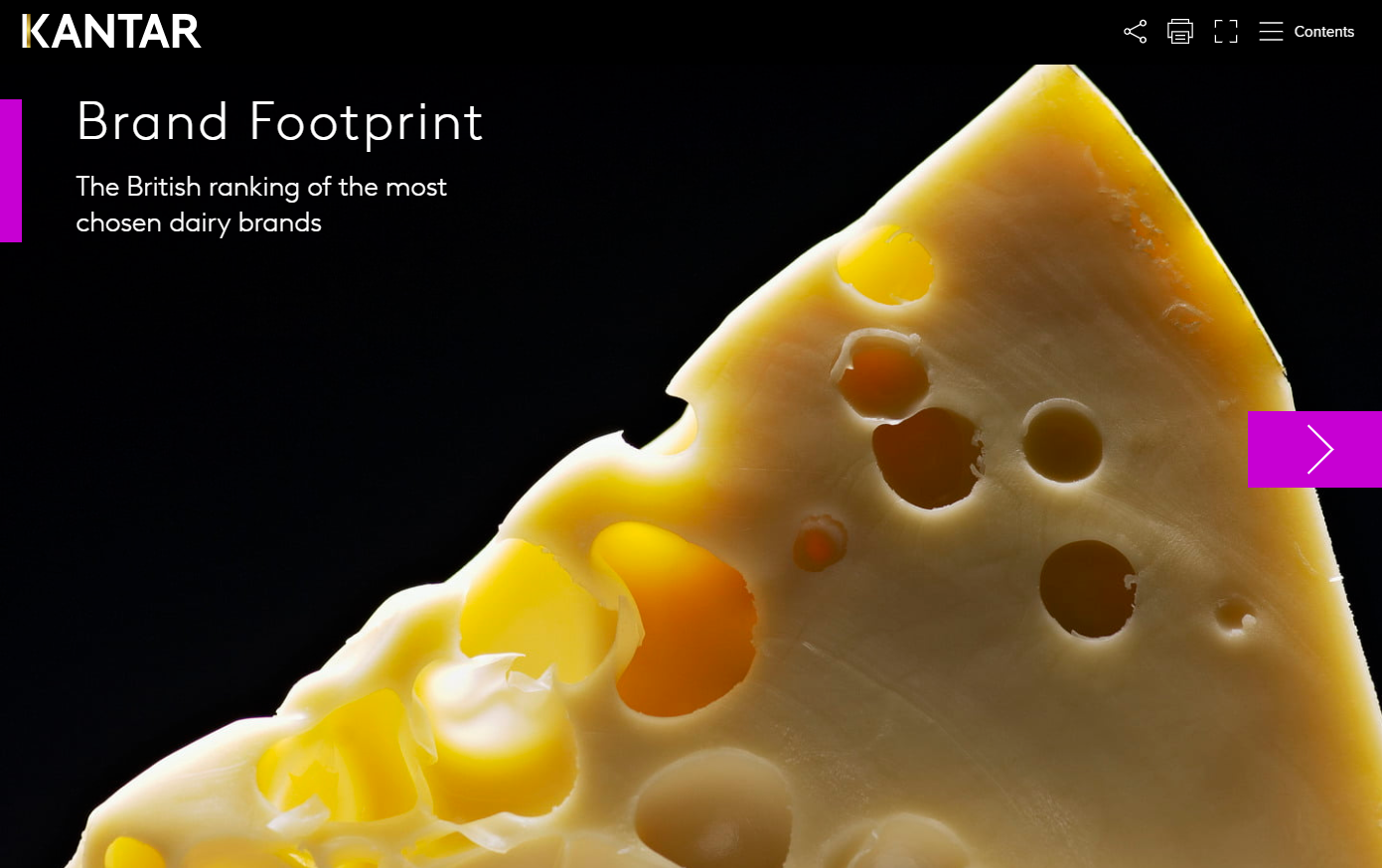 Read the report today and sign up to the webinar to hear directly from our experts on how brands can find growth, regardless of the disruptions that come their way.