We know that many families have been unable to gather due to COVID-19 restrictions over the past 18 months. In fact, Kantar recently found that 8 out of 10 people missed events or milestones with family and friends.
As we near the start of this festive season, consumers are beginning to make plans for upcoming gatherings and holiday celebrations. So, what will their travel plans look like? Will they reunite with loved ones... or still feel the distance and disruption the global pandemic has brought about?
Earlier in the year, Kantar explored general thoughts towards travel, but with border and public health restrictions starting to lift at different rates across the world, we wanted to understand more about specific intentions for the festive season.
What concerns do people looking to travel have?
Over three quarters (77%) of the people we interviewed said they are most looking forward to being reunited with loved ones this coming festive season, and over half (53% globally, 51% in the UK) say they have concerns about gathering with family and friends.
Globally, masks will be the greatest precaution taken by people gathering with family and friends this festive season (42%). This is followed by limiting the size of the groups they gather in (36%) and ensuring only vaccinated guests are at the events they host or attend (34%).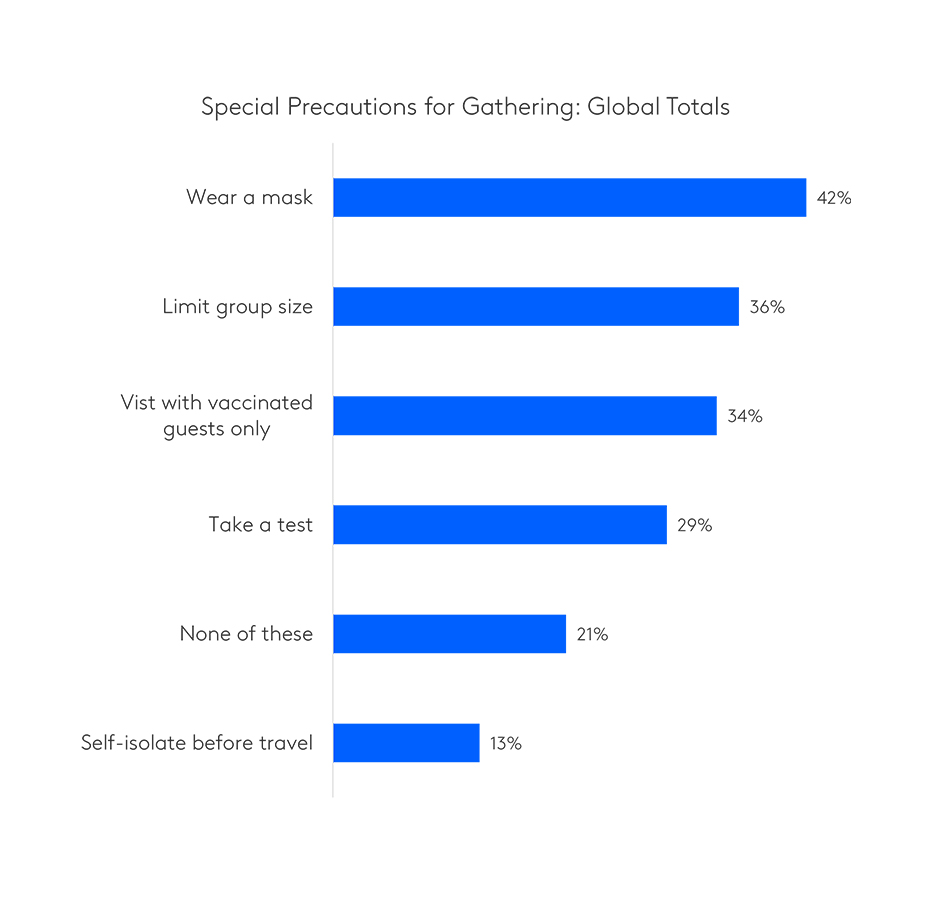 In the UK, taking a test will be the greatest precaution taken by people gathering with family and friends this festive season (41%). However, 33% will not be taking any precautions.
How dependent are these plans on child vaccination?
Globally, nearly three quarters of the parents that we interviewed with children under 18 years old say that they will only travel if their children are fully vaccinated (71%), which is also dependent on approvals and availability.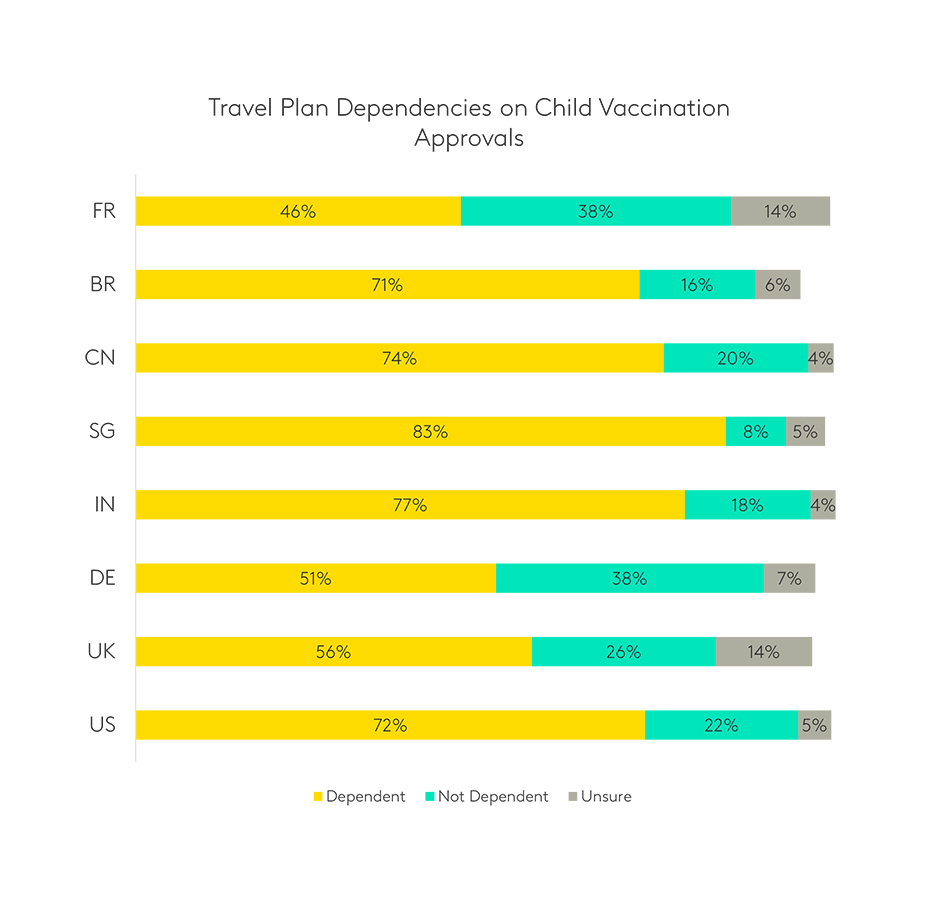 How confident are people in making travel plans?
Over a third of respondents globally who plan to travel for the festive season are feeling very confident in making travel plans and have already booked (36%). A similar amount (38%) feel they are ready to book. However, 23% will hold off until closer to the time.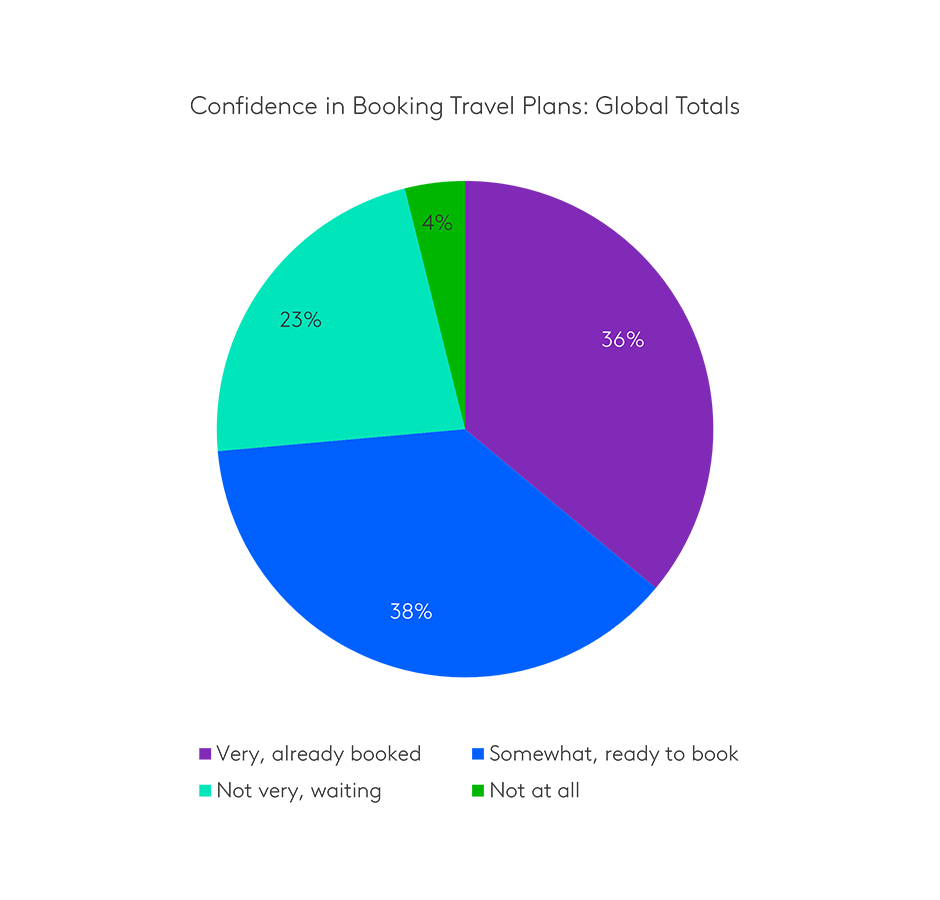 How much will people spend on travel this festive season, versus previous years?
Travel spend will be most significantly down this festive season compared to the other categories we explored (food and beverage, gifts, and home goods and furnishings). Only 11% of people globally said they expect to spend more this season compared to previous festive seasons, and 39% expect to spend less.
Get more answers
For more findings from this study, access the complete Community Report on our global site: Connecting with Families Reuniting. Find additional country-specific answers on gathering over the past 18 months, expected spending this festive season, and more.
About this study
This research was conducted online among 8,001 people across eight global markets: UK, US, France, Germany, India, Singapore, China and Brazil.
Respondents were sourced from the Kantar Profiles' Audience Network. All interviews were conducted as online self-completion and collected based on local age and gender census distributions between 19 and 28 October 2021.