The Brand Footprint ranking reveals how consumers around the world today are buying FMCG brands, as well as highlighting the opportunities that remain for brands to increase their footprint.
Worldpanel's annual Brand Footprint study, a detailed analysis of global shopper behaviour in 2021, finds that households consistently focused their brand choice on just 55 brands per year. Becoming one of these 'Go-to groceries' brands is key to growth for FMCG brands. For consumer brands, the list of 'Go-to groceries' - which is unique to each household means if you're out of the list, you're out of consumer's attention.
This year's study, our 10th edition of the report, provides us with three fundamental truths for how we purchase grocery products:
The number of brands shoppers buy has remained consistent over the decade with the average household choosing just 55. The challenge is how to enter a shopper's portfolio which changes every year.

Increasing your household penetration rate is the best way to grow and the only way to consistently grow year-after-year.

Success for small brands means increasing household penetration by 0.5% per year within a market, and for more established brands 1.5%.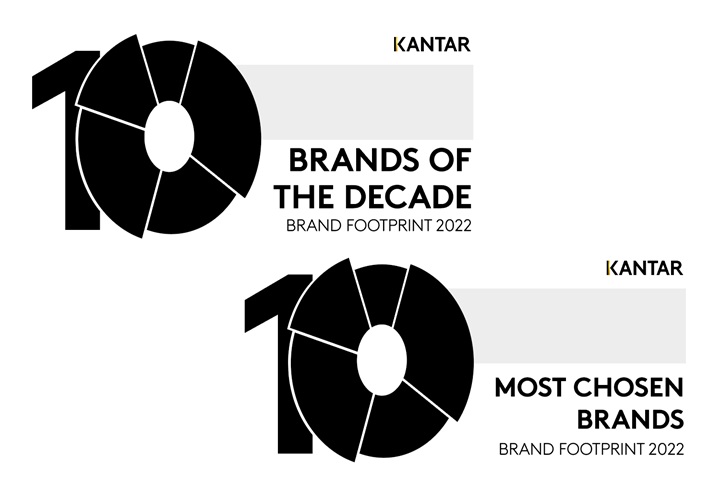 How to use Brand Footprint
Consistent growth is very hard to achieve. From the Top 50 most chosen global brands, only two have seen growth in each of the ten years we have produced this report. And when we look beyond the biggest brands, we see that, whether big or small, penetration is the only way to grow.
If you would like to know how we could help your brand grow and what you should aim for to be successful for the next decade, book a free consultation with our experts.
Get in touch