Can you tell us about your career and what led you to Kantar?
I joined Kantar straight out of university. I studied English Literature at Warwick and then at Monash University in Melbourne because that's what I loved, and I had no clear career path in mind. What I did know is that the company's ethics was central to me, and that's how I found Kantar through Glassdoor. Something in the way that people were describing the company made me think that Kantar was somewhere I would be happy.
I also loved the beauty and personal care world and am always hot on the latest news launched, and that's exactly what I get to enjoy in my day to day in the usage care team.
What has been your career highlight at Kantar?
I really enjoy my day job and am incredibly close to my team, but my career highlight absolutely has to be watching Pride @ Kantar become the group it has become. We began as a small grassroots Employee Resource Group, and have flourished. From month long celebrations held globally, our MDs using Pride email signatures in June, fundraising for some incredible charities who support the community, being nominated for country-wide awards... it's all just been amazing.
I was invited to speak on a panel at Twitter HQ for MRS Pride and that was absolutely a highlight. Utterly terrifying, and I had such imposter syndrome, but speaking about the LGBTQI+ community and the lack of research we have was so important to me and I ended up loving the experience. Pride @ Kantar has not only empowered our colleagues but it has also taught me how to speak up for what I believe in, and has absolutely made me more secure as a gay woman in the corporate world.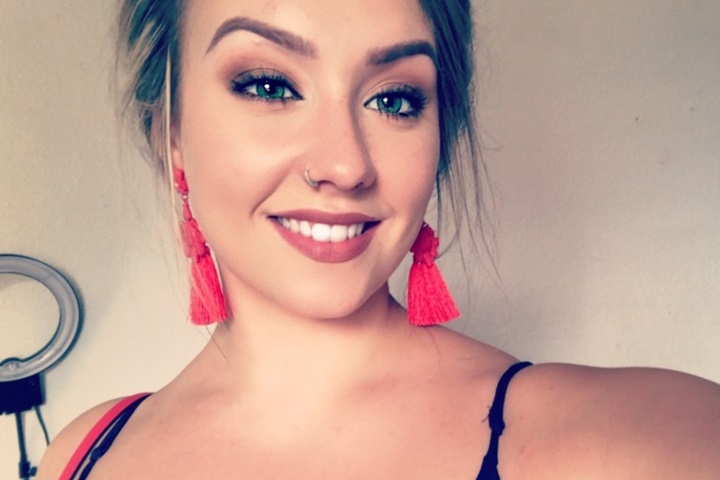 "
Pride @ Kantar has not only empowered our colleagues but it has also taught me how to speak up for what I believe in."
How easy do you find it to talk about your sexuality at work? What barriers still exist?
I am the chairperson of Pride @ Kantar UK, and it would be almost impossible for me not to be out in work. But I started out as a young fresh-faced graduate and I wont lie and say it wasn't daunting at the start. I had so many different conversations with my partner about how I was going to speak about it, but I went with the tearing off a plaster technique and jumped two feet in with largely positive experiences. I try and say 'girlfriend' as much as possible but sometimes I don't feel 100% safe and use partner instead. The issue with this, is I find personally, both socially and professionally, is that I'm giving space for confusion and unconscious bias. I wouldn't be able to count all of the times that someone has asked what does 'he' do for work, how does my 'boyfriend' handle me being so outspoken on gay rights. If I don't feel safe, I won't correct them and instead politely try and move the conversation on. That's not to say that sometimes I won't answer, match the tone and reply with a very solid 'she'. The look of sheer embarrassment on the person's face isn't fun for me and their assumption embarrasses us both, but I hope that next time that person might think of that again and keep to gender neutral terms until a safe space has been created.
What does Pride mean to you and how have you marked the occasion this year?
Pride is everything to me! Every day I'm proud of my community, but Pride is a protest and people forget that. Every day we speak of safety and its something that gets forgotten in amongst the rainbows and glitter. While, yes it's a good time and a space of joy, no inhibitions and flowing beer, people outside of the community often don't understand how freeing it is to be in public with people who love and support you. It's the one day in the year that I can hold my partner's hand joyfully without being on edge waiting for one side glance or glare which makes me drop it. This year I spent time reading queer books, admittedly listening to the Pride Playlist for my morning runs and getting the hit of cringe pop I normally get from queer social spaces. I spent it being thankful and reflective with my partner.
This year marks 50 years since the first Pride march. what do you think we could achieve in the next 5-10 years?
I hope education grows. We have seen so much in the media of school protests, about how people don't think children should be taught to validate our existence. There is a lot to be done everywhere. I think people often tick Pride off as 'completed': we have our marches and brands plaster rainbows everywhere for one month of the year, but still we see homelessness amongst young LGBTQI+ people higher than any other community; our trans siblings cannot get the treatment they deserve; conversion therapy is still legal in the UK. I hope that in 5 to 10 years the younger generation continue to gender-bend and blur the lines of sexuality. In the DIVA research Kantar assisted with, we can see already that people are growing up in more accepting spaces and this gives me hope that they can continue to break down these issues.
How active is the LGBTQI+ community at Kantar and what does our pride at Kantar group work together on?
Pride @ Kantar is our baby. It's a lot of work but seeing how far the group has come in 2 years is nothing short of incredible. We have managed to instate gender-neutral toilets in offices, had incredible social evenings and created safe spaces for colleagues to be. We fight to ensure policies are consistent regardless of sexual orientation. We are always reviewing the ways we can support the wider community as well as our own people. We raise funds and hold panels to help educate and are launching more and more ad hoc studies into the queer community. Research into the LGBTQI+ community is severely lacking and costly. We are hoping to do our bit to change that.
Oh, and there's always cake and Skittles…
What does a good ally look like to you and how can we learn to be better?
Listen. Listening is so much of what we need our allies to do. This also applies to any other marginalised group. We need people to accept their privilege, and not to silence our pain and try to do better. We need cis-gendered hetero-normative allies because whether we like it or not, your voices are the majority and hold the most power. We can do our work, but we need you to support us and raise our voices without silencing and appropriating. Read. Educate yourself and speak to people. Ask questions. Don't assume. When you're corrected please don't get defensive. Accept the opinion, try to understand why it was wrong and apologise. Come and be with us – join our marches, attend our panels and it doesn't matter how small you think it is – any amount of support helps. Make our cause – your cause too.
How do we stand together for equality and promote intersectionality?
Pride was a protest born from Black queer and trans women. Our very fight and the reason we are where we are with our rights is because of people of colour. The accepted face of the LBGTQI+ community is very much a white gay man and this needs to change. I am a staunch believer that you should not speak of Pride unless you do so intersectionally. How can we fight for our right to exist without hearing and supporting other marginalised groups who are facing just as much and often more discrimination than we are?
I have always believed that as we rise – we should lift. The fight is not over until everyone's voices are heard.