Insight enables decision making. It's a discovery of understanding, uncovering the fundamental truths that demonstrate the commercial and brand impact of your strategy.
Our report, Five crucial steps to a smarter communications strategy, considers the steps that empower our clients to manage reputation successfully and unlock the value of insight to build smarter communications strategies. One step, in particular, focuses on the transformative effect quality data has on communications strategies, and the key to unlocking the value of insights…
High quality data is a priority
Of the over 700 in-house comms practitioners we spoke to for the report, nearly four in five (78%) of them feel high quality data they can trust is likely to grow in importance for creating their future content strategies. One third (33%) identify poor quality data as a significant obstacle to their future strategy.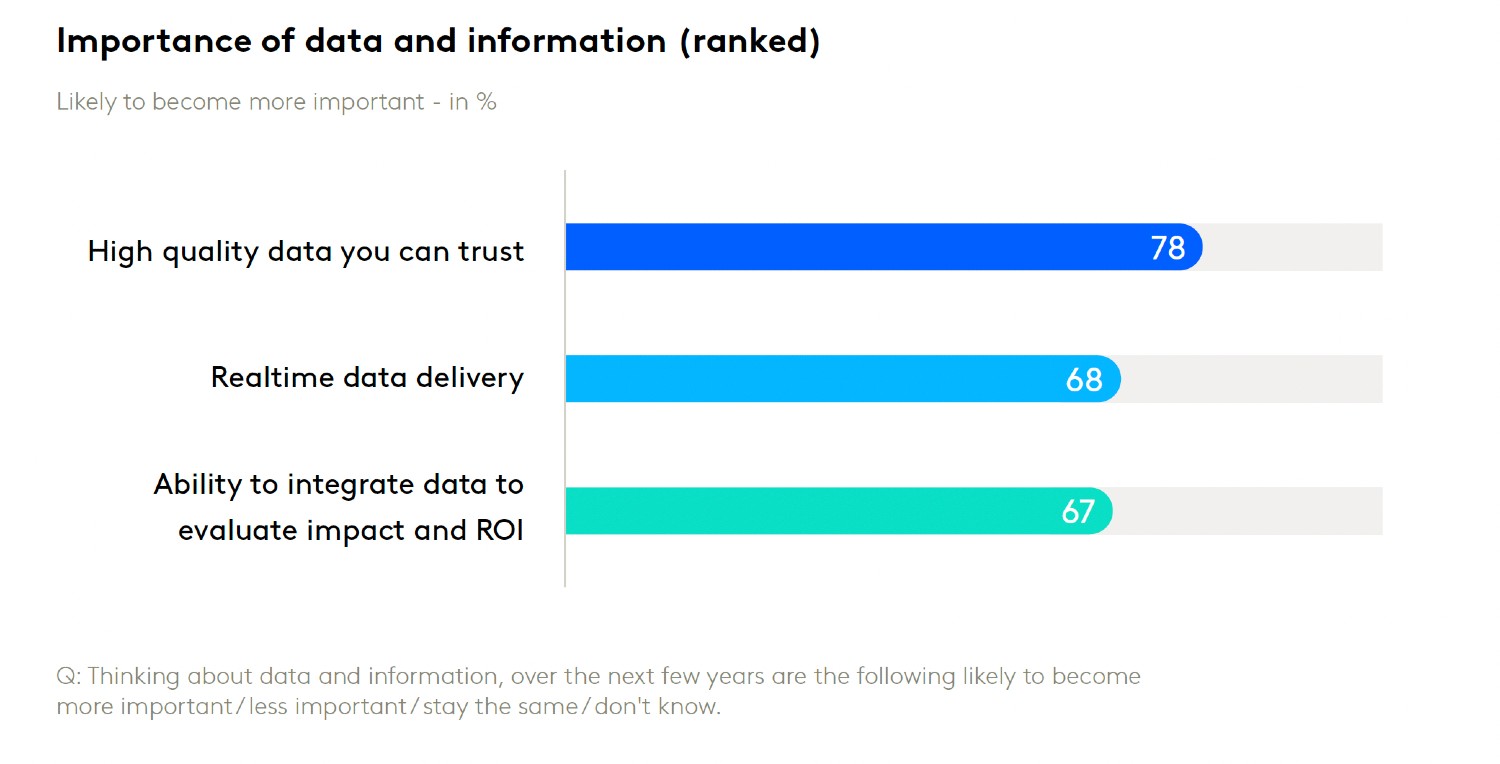 Once comms practitioners have access to the quality data they need (for example, qualified media coverage, including print, online, broadcast and social media), the transformative opportunities then lie in combining data sets to demonstrate both the commercial and brand impact of communications strategies.
These opportunities must be harnessed safely, protecting privacy and honouring increasingly proscriptive legislation. 67% of those we spoke to felt the ability to integrate data (to evaluate impact and ROI) would be important – but 84% think their data could be working harder.
We asked communications professionals what's most likely to guide their use of data when forming future strategy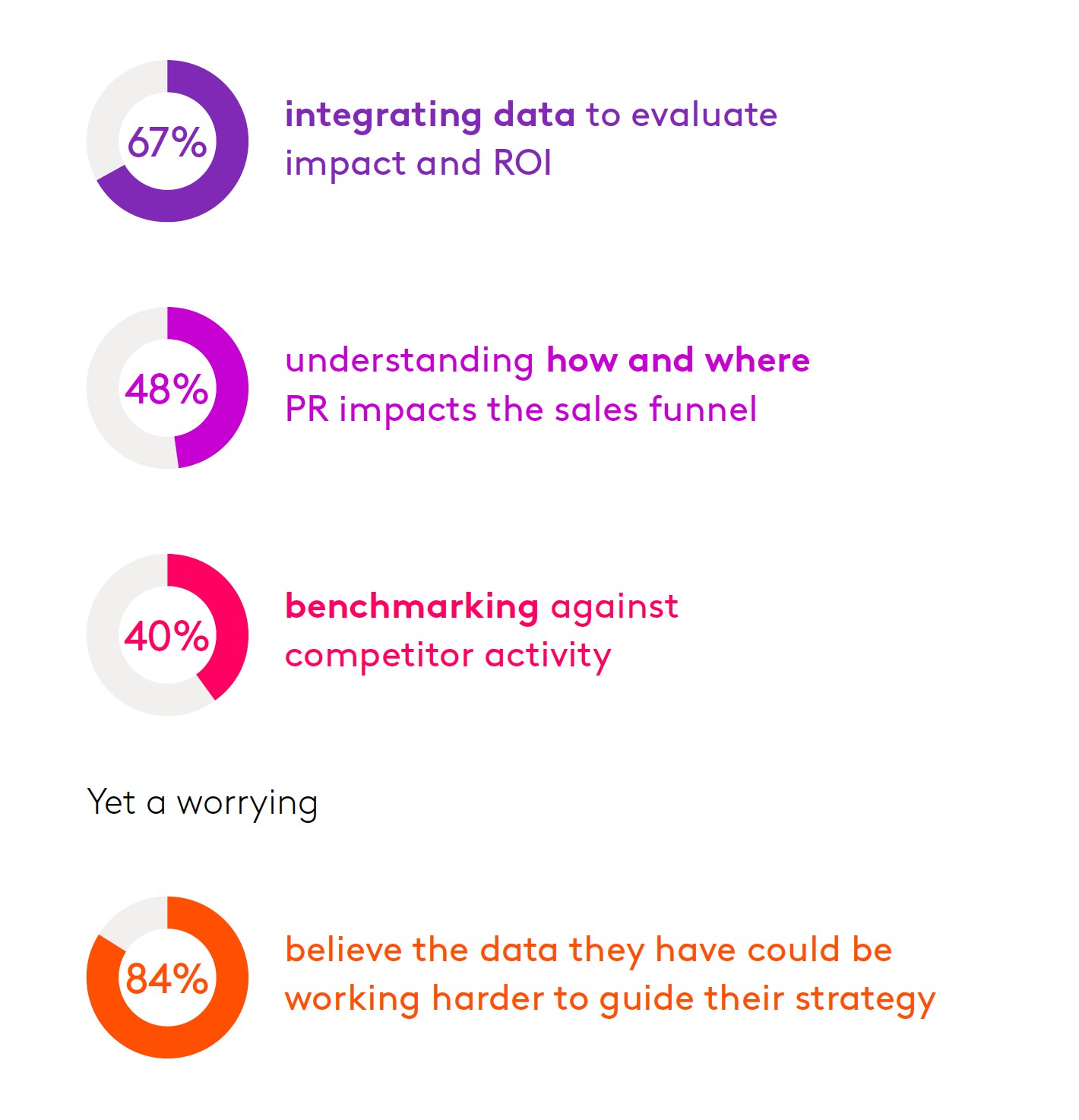 Organisations can harness much more from their existing data assets.
Activating and combining your own data, such as spend, traffic or audience reach, alongside reputation monitoring can unlock the value of your insights. Our Media Impact Score delivers a robust automated measurement metric for media activities, providing a full spectrum of key performance indicators (KPIs) applied across earned media articles from the press and web in any country.
We work with clients to integrate their organisation's own data (online analytics, customer data and brand trackers) with earned media data (press coverage, social media mentions, shares and retweets, product or company reviews) in a privacy-compliant way. This enables clients to develop and track KPIs that are relevant to their situation and market.
Download the full report here.
Editor's Notes:
Kantar spoke to over 700 in-house communications practitioners and over 6,000 members of the public across Western Europe (France, Germany, Ireland, Italy, Spain and UK) to understand what matters to the communications industry and the audience it seeks to engage – revealing some uncomfortable truths and challenging conventional thinking. The report, available to download for free, has been designed to offer an analysis of issues such as trust in news brands & aggregators, the reliance on technology and human intelligence to understand media coverage and its impact on reputation – as well as the need to better leverage existing data assets. Together, these individual elements form five crucial steps to a smarter communications strategy.