Tackling inflation is a daily challenge for Latin American consumers, and the mission to balance household bills has required them to adapt their shopping behaviour. Since prices are constantly rising, and shoppers' FMCG purchasing power is currently 20% lower than it was in 2021, consumers need to find ways to reduce their expenditure.
When faced with financial pressure, buyers are using a number of different levers to manage their spending.
These go beyond the responses that might be expected – such as buying larger packs or purchasing smaller amounts. These tactics are an important part of the equation, but Latam consumers are also spending more of their money in cheaper stores, buying more or deeper promotions, and investing their money in different levels of products – both trading up to premium versions and trading down to budget options.
Tracking all these aspects over time offers us a clear view of Latam shoppers' reactions to recessive pressure, in different markets across the region.
The case of Central America
The average rate of inflation in FMCG Kantar baskets across all Latin American countries has reached 10.4% in Q4'21. The approach shoppers have taken to deal with that is by reducing the average volume bought per household, and searching for the store format that will offer them the most profitable relationship. At the same time – and perhaps an unexpected reaction – they have replaced previous product choices with higher value items, a way to preserve the investment.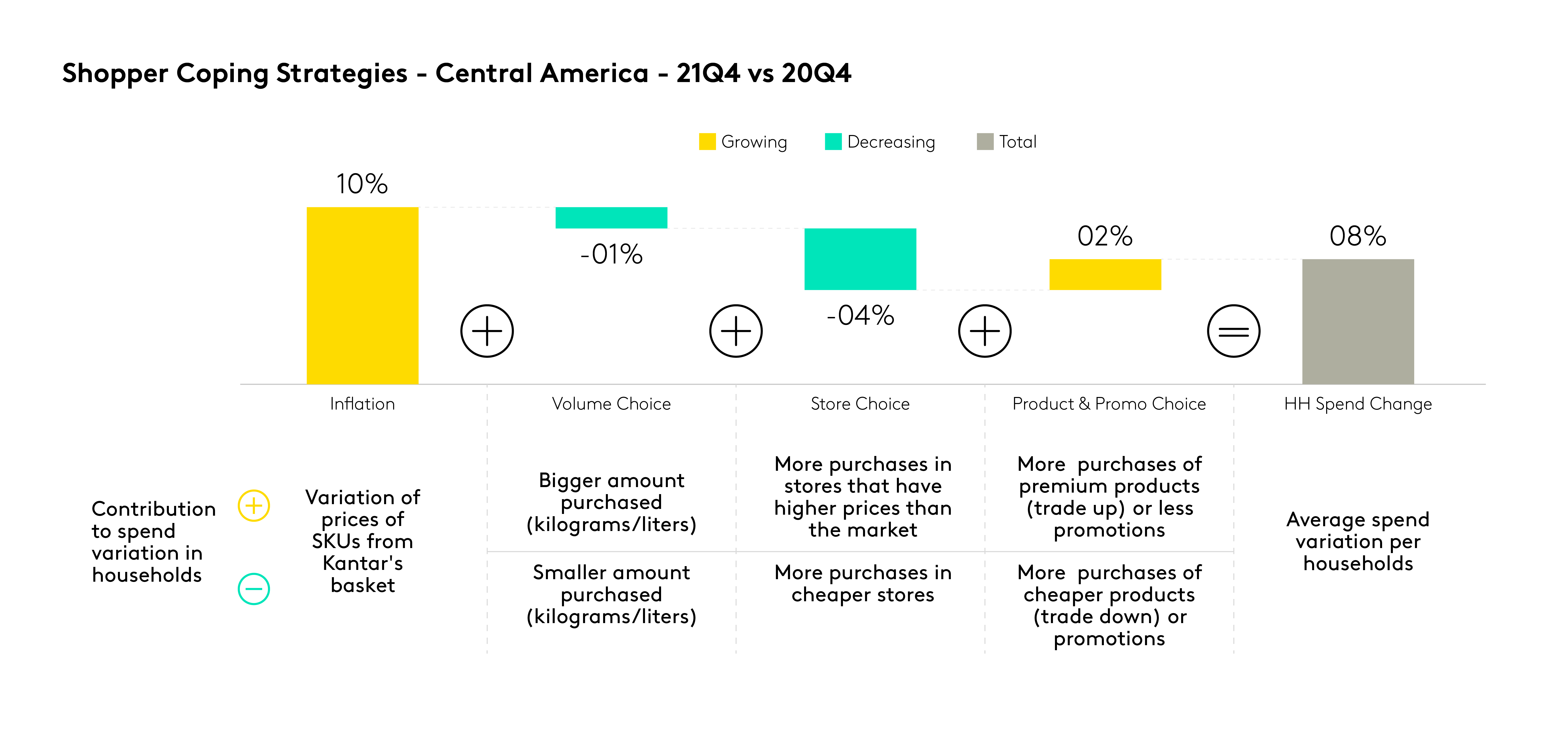 Context changes between categories
If we take a closer look at how FMCG categories have evolved, we can see evidence that shoppers are being exposed to different price-change trajectories within the basket. Each category behaves differently because of inflation, and shoppers are striving to mitigate price increases through the purchased product options.
Cooking sauce, for example, is considered a non-essential category and households are employing all the cost-saving mechanisms available to them, including reducing the volume they buy.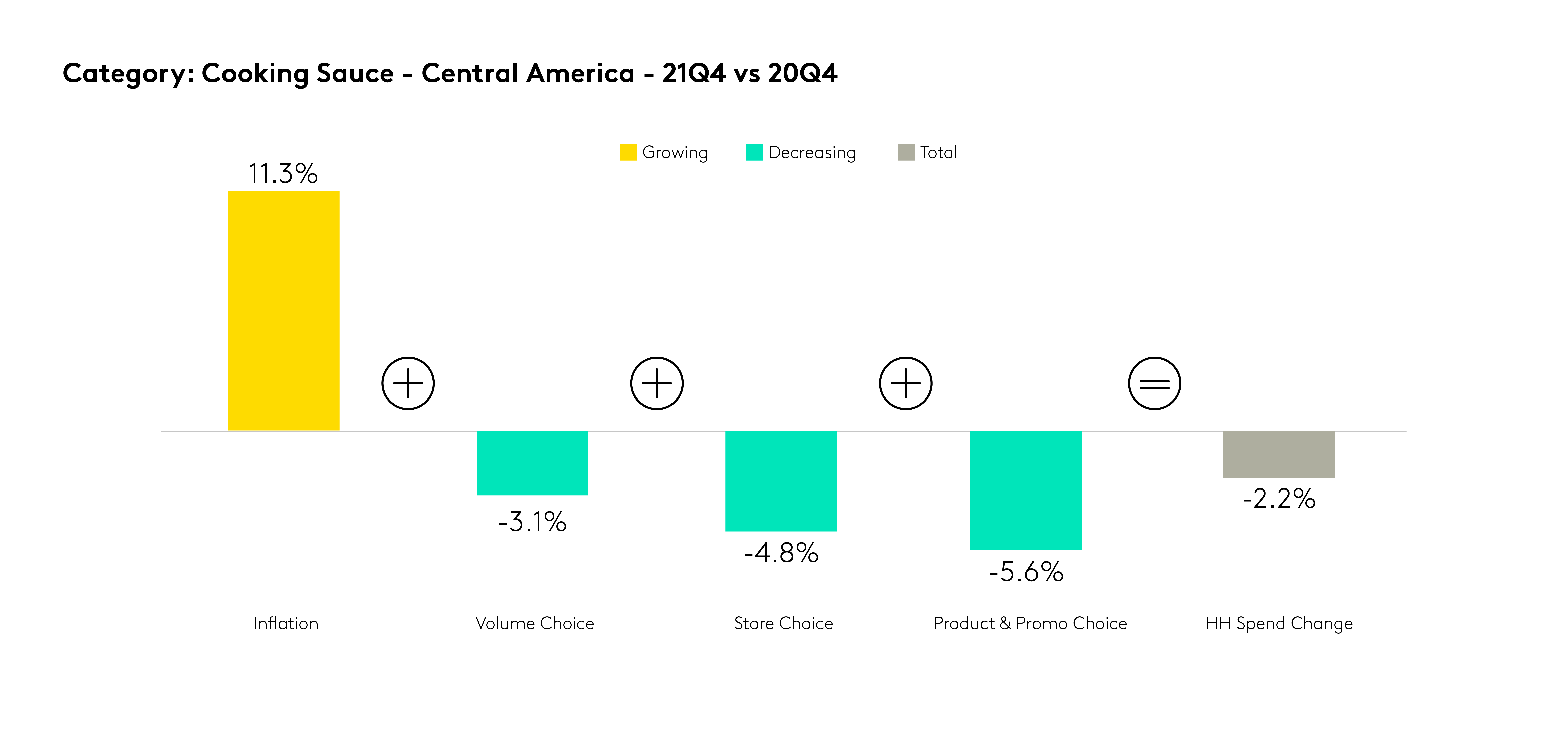 On the other hand, drinking coffee is a daily habit for many shoppers that they find it difficult to break, so to combat inflation they are maintaining the volume purchased while downgrading to a lower-priced brand instead, or buying more products on promotion.
If you would like to understand the evolution of the FMCG sector considering main levers to purchases in each country of Latin America, please contact our team. We can also deepen the analysis focusing on the retail market, in your category or even in sociodemographic details.