We recently saw Google introduce Google Home Mini – a new, smaller model of the in-home smart speaker, using Google Assistant voice technology, that responds to questions and task requests from across the room.
Meanwhile, Amazon continues to dominate the market with both the Amazon Echo and Amazon Echo Dot, powered by Alexa. It launched six new Alexa-powered products in the U.S. recently and it is estimated that the U.S. could see $10 billion in revenue from Amazon's Echo alone by 2020. Indeed, by the end of 2017, 33 million smart speakers will be installed globally.
In the UK, Kantar has found that 2.7m households are currently actively using an Amazon Echo or a Google Home device. Meanwhile, 22.2% of UK consumers are already using a Virtual Assistant (such as Siri) on their smartphones. (Data from September 2017).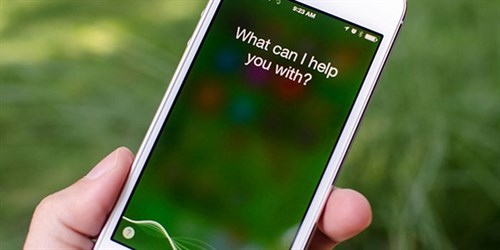 A new way to access content
As the technology improves, a significant number of web searches will be carried out via voice – rather than via a screen interface – as people become more comfortable with these smart devices.
Gaelle Bertrand, Head of Brand Insight and Social Media Intelligence in Kantar's Media division, comments: "More people than ever are using virtual personal assistants for voice search queries and these intelligent search engines are getting smarter, better at understanding the context and intent of their search users, to be more helpful."
"What's more, voice search queries are 30 times more likely to be action-oriented than typed queries, meaning businesses have an ideal opening to recommend their services to the search user."
This gives brands an opportunity to present locally relevant results with a strong call to action, on the basis that consumers are pretty far into the decision-making process.
Alvaro Morilla, Senior Analyst at Kantar, advises marketers to rethink search engine optimisation and a dependence on keywords, and remember that this is a conversational interface. "When searching for items, the software relies on two key areas: featured snippets and local listings. For Alexa, Cortana and Siri the search results rely on Bing, becoming increasingly relevant in the voice environment."
Of course, the connection both Google and Amazon already has with retail is crucial. Casey Ferrell, VP, Head of U.S. MONITOR at Kantar, comments:"Look no further than the rise of Amazon Echo to see the importance of voice technology in retail. The disruptive capabilities are, of course, only amplified by its connection to Amazon's retail platform. This role as a vital entry point to larger platforms will be the key purpose of voice recognition and assisted tech in the near future. Components of voice recognition, such as re-ordering commands, turn traditionally inactive shoppers into potential loyalists—if it's your brand that they're re-ordering with a simple voice command, you've separated yourself from the competition and gained repeat business."
This sentiment is echoed by Kantar's Nigel Hollis, who notes that a voice-first retail world will make fewer people switch brands and could 'hard-wire' loyalty. "Unless the brand lets them down, people will simply find it easier and more convenient to buy the same as last time." Will shopping lists become a thing of the past?
A new approach to advertising
It's also worth noting that the visual cues that often lead to a search or purchase – outdoor ads, brand names and so on – are negated in a voice-first world. In the future, our choice of brand may be driven more by need than by well-placed advertising. So is there an opportunity for advertisers in the world of smart speakers? Hollis claims, "One of the most important things will be to develop audible branding assets that can act as a trigger to evoke positive impressions of the brand."
Indeed, the importance of getting in there 'first' – being the first brand a consumer uses and never switches from – becomes paramount as artificial intelligence and voice-based purchases grow. Jane Ostler, head of media in Kantar's Insights division, comments: "Brands must innovate to appeal to new and younger audiences. Kantar's AdReaction: Engaging Gen X, Y and Z research shows that younger consumers (Gen Z in particular) like to interact with advertising, and we are seeing more brands start to experiment with voice in advertising to engage consumers, using it to trigger a call to action or to create entertainment."
Burger King's Voice Stunt
The creation of partnerships – such as the one Ocado has struck up with Amazon – will also be a consideration for brands, even where the bedfellows seem unlikely.
While it seems like voice assistants are changing how we interact with content and brands, adoption levels are still relatively low and the technology has not yet been perfected. And voice may not be replacing screens entirely. Rumour has it that Google may follow Amazon in adding a screen to its premium smart speaker, in development now. However, that doesn't change the fact that this is something marketers should be considering in their 2018 strategies, as smart speakers and digital voice assistants will surely open up new opportunities in action-orientated search, seamless retail experiences and creative advertising executions to reach new audiences… first.