Financial independence is the single biggest contributor to self-esteem for both men and women. And it's gaining in importance. Yet, Kantar's Winning with Women report tells us that less than half of women in the UK feel in control of their financial future. And a third of women say they don't invest because they don't know enough about it. Women's financial wellbeing is in crisis.
Even more significantly, both women and men think the investment industry has a better understanding of men than it does of women. More than half of younger women feel that the investment industry doesn't understand them. We looked at financial services communications to women to find out why.
By applying semiotic AI to decode the emotive positioning of financial services communications to women using visual cues, we found two very polarised worlds being represented in the media.
One view largely depicts everyday family finances. Communications use primary colours, everyday language, homely cues, and domestic scenes to cue ease and accessibility. As a result, they look and feel inclusive, warm, and familiar. They generally portray financial success as mums 'making it work'.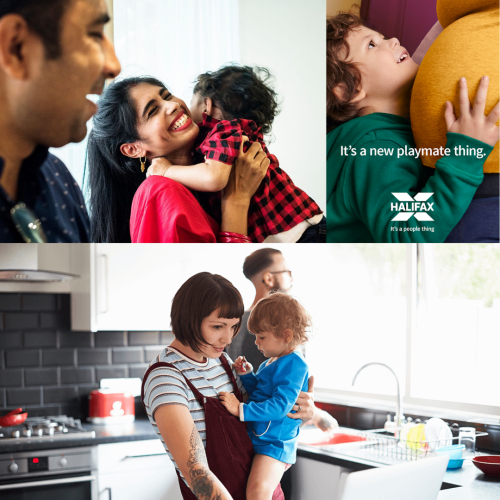 In contrast, communications about investing typically represent a much more solitary and less relatable world. Rich colours and power poses suggest a material pay-off in luxury lifestyles and aspirational living. They portray financial confidence achieved by accomplished, independent women enjoying success on their own terms.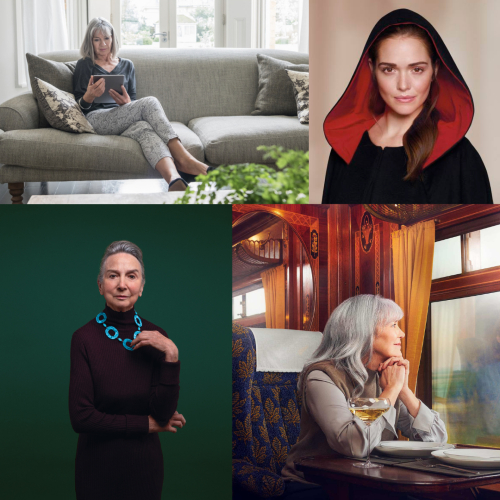 In these polarised worlds, women are either being portrayed as middle-aged, suburban mothers or steely, driven, empty nesters. Whilst they reflect genuine needs in the category, they are only a small part of a much bigger picture, which brands are missing out on. No wonder women don't feel understood.
There is a real opportunity to tap into what women want and to do so in a meaningful and different, brand-centric way. To do this, financial services brands must:
1. Invest in gender-specific consumer insight
To engage and resonate with women, it is critical that financial services brands find out what women really want, need, and expect from both their long and their short-term finance. It is important to establish their functional needs and even more so to find out how women want to feel: their hopes, dreams, ideals, aspirations, and ambitions. There is a real opportunity for financial services brands to do things differently and stand out from the crowd.
2. Make sure brands know who they are and what they stand for
To connect with women in a way that is authentic requires a brand-centric approach. This means staying true to your brand. Leveraging the things that already set the brand apart; what the brand brings to the world, and what people already expect of it. Understanding the deep-seated emotive need that a brand is answering and channelling this essence is key. This understanding should act as the compass for your brand strategy. This will help steer choices on which needs to focus on. And importantly, which ones to ignore. Brands can't be all things to all people. Trying to do so risks diluting brand essence and credibility.
3. Execute consistently with clarity and coherence
We measured the effectiveness of five financial services TV ad executions aimed at women. Branding was weak in four out of five cases. In most cases, the brand was not recognisably central to the narrative. Financial services communications are missing opportunities to strengthen brand associations, create mental connectivity and help brands be first to mind.
Brands exist as the shared and enduring associations in people's memory structures. These associations are the cumulative effect of all exposure to and experience of a brand. Sharp clarity is achieved by ensuring consistency and congruence across all direct and indirect encounters with a brand over time. So, once you are clear on your brand's emotive essence, everything that embodies or expresses the brand should be aligned with it. Consistent activation will then concentrate your brands' impression, bolstering salience and cementing meaningful difference.
If financial services brands do these three things, their Brand Purpose will take care of itself. Evolving the offer and the way the industry communicates to women presents an opportunity not only to do good business but also to do good. To make a positive impact on women's lives above and beyond the products sold. Inviting and inspiring women to invest will help more women to achieve greater financial independence and crucially attain greater self-esteem.
Shifting just 10% of UK women's savings into investments could result in a massive £99bn gain for the UK investment industry. A win-win, with mutual financial benefit. This is a massive untapped opportunity. What will it take for financial services brands to see the full spectrum of women's financial capacity and be brave enough to break out of their two-dimensional thinking?
Get in touch to discuss our framework for decoding emotion and making sense of the different emotive expressions brands can own.