The sun rises in the South™
Africa is home to 1.2 billion people. Its population will double in less than 3 decades, representing a quarter of humanity. We have a word for this: O-p-p-o-r-t-u-n-i-t-y.
Change is happening everywhere on the continent, driven by Africa's youth. New transformational forces are reshaping lifestyles, life choices, values, trajectories. It's tech, it's culture and it's creativity.
Africa seems ready and determined to play a bigger role on the global stage. A massive opportunity for the continent itself, its population and brands and businesses that operate in Africa. It's time for (more of) Africa
Two key forces (re)shape everything else
DIGITAL REVOLUTION: Tech enables
Technology is at the heart of the continent's transformation. The future of the continent is being reshaped by the digital creativity of its people. Africa's digital landscape evolves in high speed, changing lifestyles and presenting new business opportunities.
CULTURAL REVOLUTION: Identity shapes
Local continues to be "the thing". Consumers look for products, messages and experiences that resonate with who they are, what they care for and the environment they live in. Not available? Well, the young generation will create them. Entrepreneurship takes on new heights, rooted in identity and cultural codes.
Being African has a new meaning. Culture is a new currency.
How will your brands create strong meaning for consumers in Africa and deliver profitable growth in an ever-evolving continent?
Kantar presents the third edition of Africa Life.
Our Pan-African study that explores the evolution of lifestyles, consumer behaviours and next trajectories in order to help your brands win in Africa.
This new edition now includes South Africa. We run 3,500 interviews across 4 key Sub-Saharan African countries: Kenya, Nigeria, Senegal and South Africa.
In our new edition, we focus on:
3,500 interviews run in May 2021 across the continent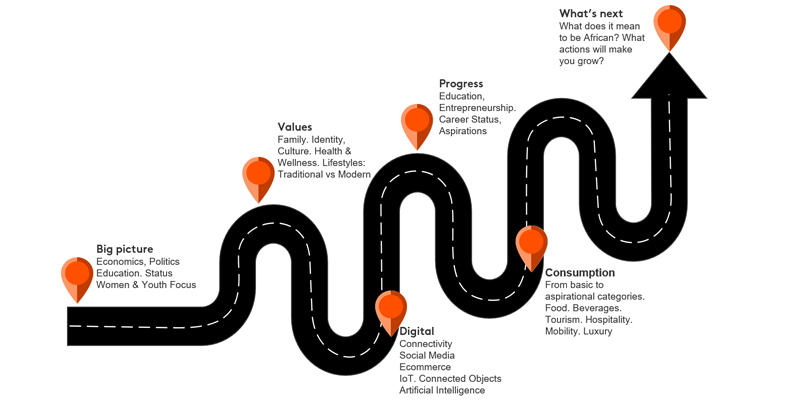 We uncover consumption dynamics from basic to aspirational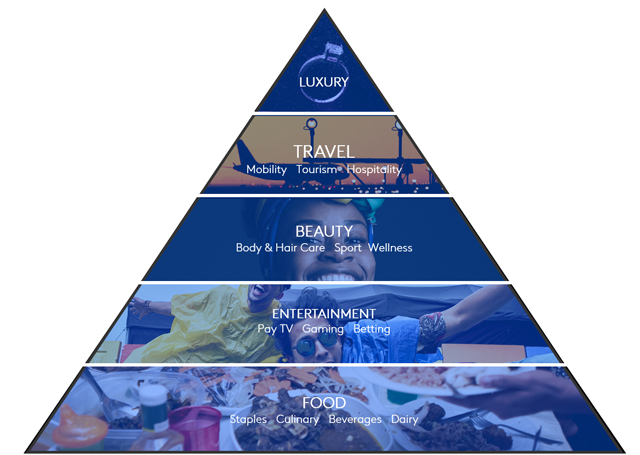 Insights by design. Growth by purpose.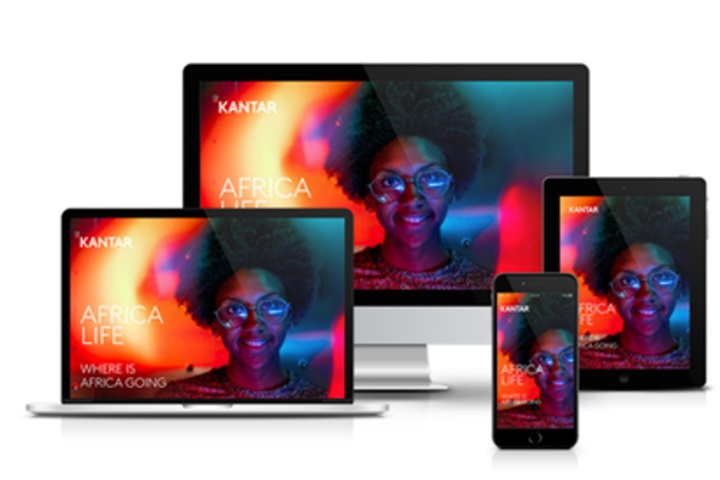 Exploring African horizons and empowering your brands to win in Africa today
Edition #3
Kenya, Nigeria, Senegal and South Africa.
Connect with us at africa.life@kantar.com.
Data. Insights. Foresight. Activation. Growth.