Asian consumers are known for being agile and adaptable in the face of change. Never has this been more vividly demonstrated than in the last year. Like much of the world, the APAC region has been under the influence of two major forces: inflation, and post-pandemic recovery.
Worldpanel by Kantar runs the largest consumer panels worldwide. Our annual Beauty Trends in Asia report is powered by actual purchase data from more than 140,000 samples across nine Asian markets.
In the pages of this report, we give you a bird's eye view of the macro environment surrounding Asia's beauty sector, and take a deep dive into consumers' behaviour. How are beauty shoppers reacting to the dynamic environment? What are their new habits and priorities? Which beauty products are they choosing – and why?
In the latest edition of our annual Beauty Trends in Asia report, you'll learn:
How inflation and recovery are influencing beauty shoppers' decisions.
How daily consumption of beauty categories has evolved.
Why shoppers are trading up to premiumised offers, and the features and benefits they're willing to pay more for.
Where growth is coming from, and the categories and brands that are leading the way.
How manufacturers are innovating to respond to demands for personalisation, medical efficacy, sophistication, and affordability.
Sample coverage of this report
Markets: Mainland China, South Korea, Taiwan, Thailand, India, Indonesia, Malaysia, the Philippines, and Vietnam
Beauty categories: facial skincare, colour cosmetics, hair care and body care
Beauty Trends in Asia 2022 Webinar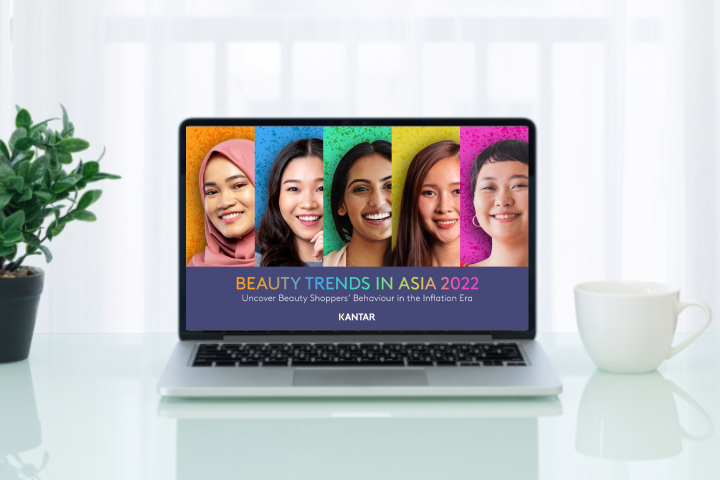 Beauty Trends in Asia 2022 Webinar
Rewatch the webinar on demand if you missed our livecast.
Watch the webinar
Kantar Helps You Understand Beauty Customers and Markets Better
Kantar's purchase panels track what people buy, where they buy, and their usage of beauty products. By studying shoppers' purchasing data, we can provide unique and valuable insights into consumer behaviours, channel landscapes, growth opportunities, competitor landscapes, the product mix, and how to cope with the impact of inflation.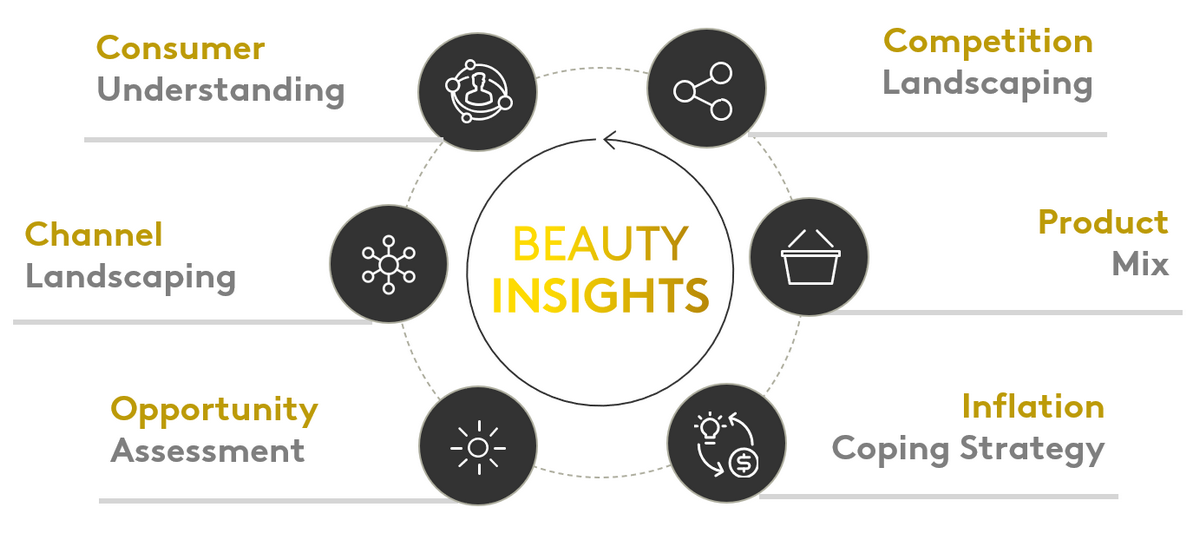 Our understanding of the complex beauty market will help you stay ahead of category trends to drive sustainable growth for your business.
Our experts will partner with you to get under the skin of the consumer trends driving value in the market. This will enable you to spot the best innovation opportunities, accurately quantify them, tailor your communications and marketing, and be seen as a true leader in your categories.

Contact us for more information