The total value of the 2022 Kantar BrandZ Top 100 Most Valuable Global Brands has grown by 23% to reach almost $8.7 trillion. This growth is reassuring, considering the backdrop of high inflation and an unpredictable global economy.
Portfolio brands that continue to innovate and diversify their offer continue to grow. Apple is the world's number one most valuable brand, growing 55% to US$947bn, followed by Google (No.2; $820bn; +78%).
Luxury brands have performed exceptionally well, with Cartier, the fastest-rising brand across all categories, growing its value by 88% to $10bn. Other brands doubling their brand value over the past year include: YouTube (No.24, $86bn), Google (No.2, $819bn), Tesla (No.29, $75bn) and Hermès (No.27, $80bn).
11 new entrants joined the 2022 Global Top 100 ranking, led by Aramco (No.16), Infosys (No.64), Mercado Libre (No.71) and Kuaishou (No.82).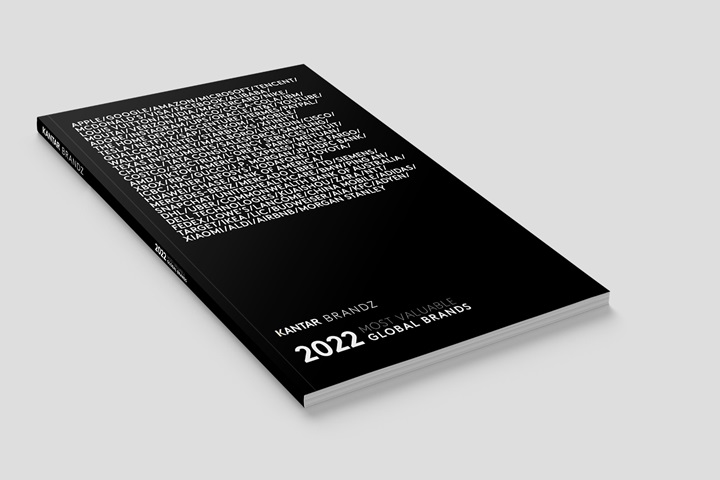 Discover the drivers behind the world's most valuable global brands across 13 categories.

Download the report
Infographic
At a time of global economic unrest, the most valuable brands of the world are working hard to maintain a strong and powerful connection with consumers.
View a summary of the global ranking: the Top 100 brands, fastest risers, newcomers and category performance.
Launch event
Watch Kantar experts share extensive analysis on the growth trends and brand-building successes of 2022's most valuable global brands. This year has a special focus on what sustainability means for consumers and brands, with unique insights from brand builders across regions.
Watch the full programme:
Insights from Brand Builders
Global leaders from the world's most valuable brands explain what it takes to build a strong brand and how their businesses are using marketing to their advantage.
Adam Crozier, Chair, BT, Whitbread and Kantar
Ding Xiongjun, Chairman, Moutai Group
James Thompson, Chief Commercial Officer, Heineken
Mary DePaoli, EVP & Chief Marketing Officer, Royal Bank of Canada
Stephan Gans, Chief Consumer Insights & Analytics Officer, PepsiCo
Zhou Yunjie, Chairman of the Board and CEO, Haier Group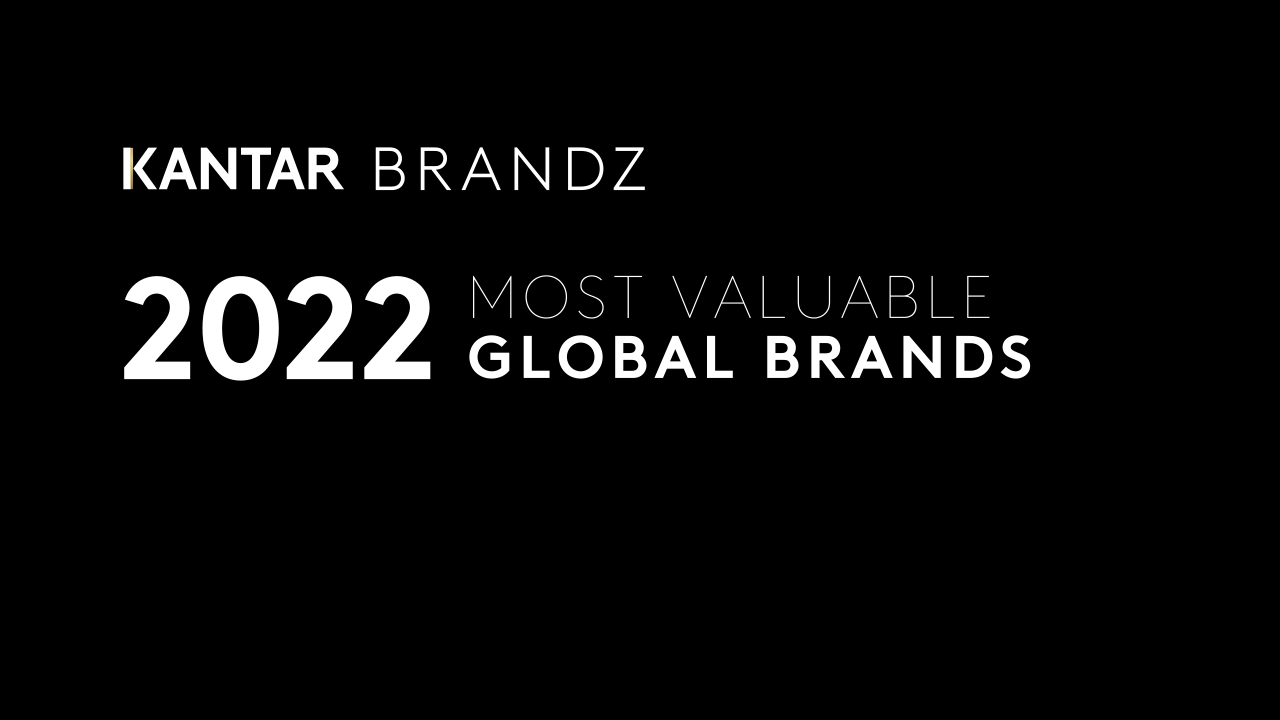 Video
2022 shows a year of incredible growth across categories with new brands bursting through the disruption. Take a closer look at the Top 100 most valuable brands.