Just as the gravity of the Covid-19 pandemic seems to be in decline, a host of other issues have emerged, in what now seems to be a constant stream of disruptions. War, inflation, energy supply and an emerging cost of living crisis may just be the start, with climate now moving up the list of concerns.
Following the success of its Covid Barometer, which tracked responses throughout 2020 into 2021, Kantar is launching the Global Issues Barometer to understand how people are thinking, feeling, and acting in this new context. Starting with an initial 18 countries, and using experimental research and analysis techniques, the survey delivered half a million words of feedback. These have been analysed in detail for topics, themes, stories, and solutions using Kantar's TextAi tool. The results deliver a photo real picture of what is happening across the world right now.
Wave 1 will report on the preoccupations revealed by our respondents in a survey which encouraged them to use their own words and shows how the big issues are impinging on us all as we live our daily lives.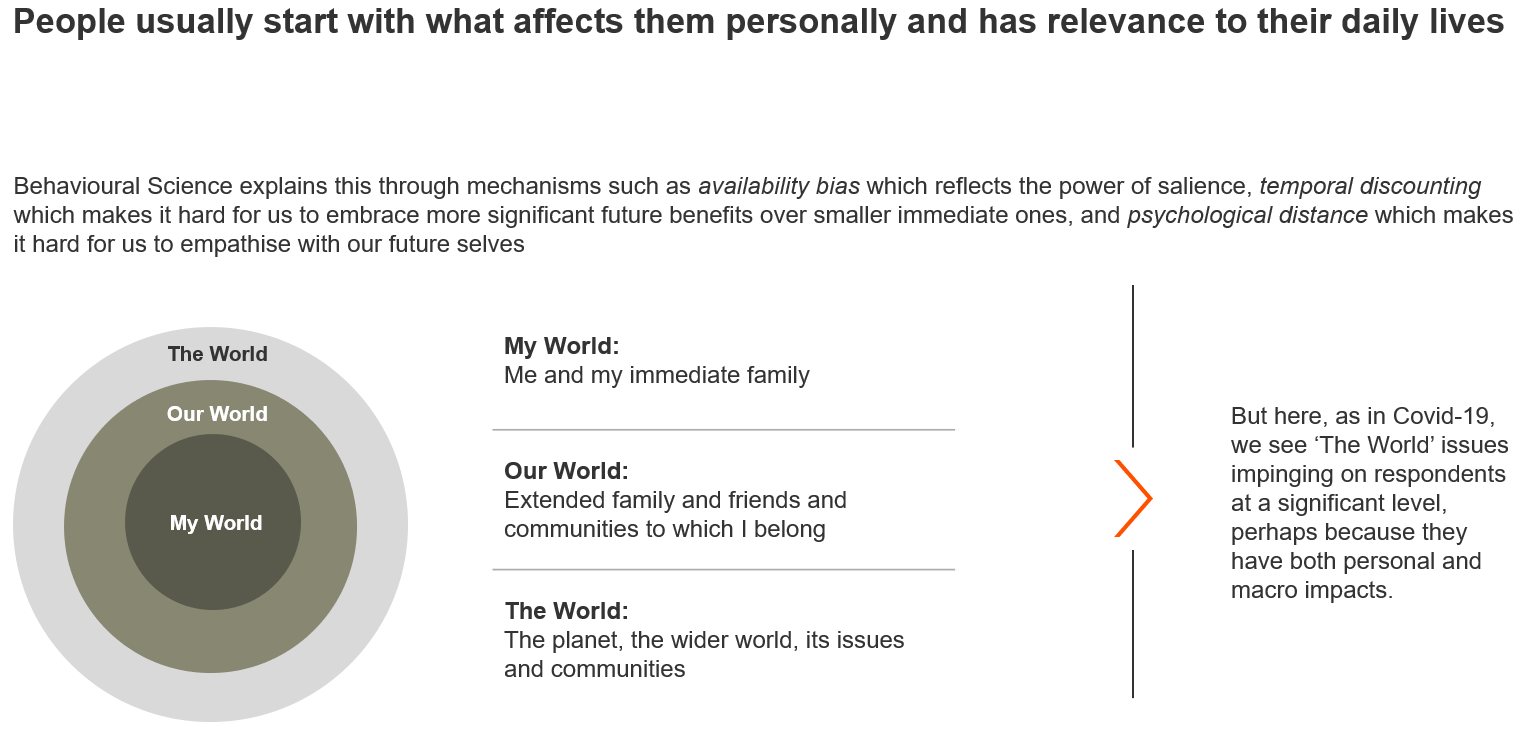 Get the report
The Global Issues Barometer is just one part of Kantar's response, designed to help you navigate this challenging period. Request the global report, covering 18 markets, to discover what matters to consumers... in their own words, what concerns them, how it affects their behaviour and the changes they would like to see.
Related content
Identifying opportunities in sustainability to transform your brands and business.
Prices for consumer goods are on the rise around the globe, unsettling expectations of a return to normal following the COVID-19 pandemic. Get updates and insights to help your brand manage the effects of inflation and prepare for the future.