As EV charging infrastructure is rapidly rolled out, Kantar is launching its eCharge service. This provides fast, accurate and detailed insights on:
Market metrics – including Charging Point Operator (CPO) market share, frequency, spend, volume, value and loyalty
How EV drivers are navigating the rapidly evolving charging landscape
Via a 2,000 strong EV driver panel in the UK – Kantar eCharge Scan – we're tracking real charging behaviour based on receipt, e-receipt or app information derived from each charging occasion.
Behavioural data plays a crucial role in helping CPOs and automotive players to successfully grow in the sector, through understanding how the market is developing. Kantar believes that combining this data with a deep understanding of the vehicle drivers themselves, who decide where and when to charge, is key to unlocking true competitive advantage.
Detailed situational and attitudinal data on our panel of 2,000 EV drivers will be available, including: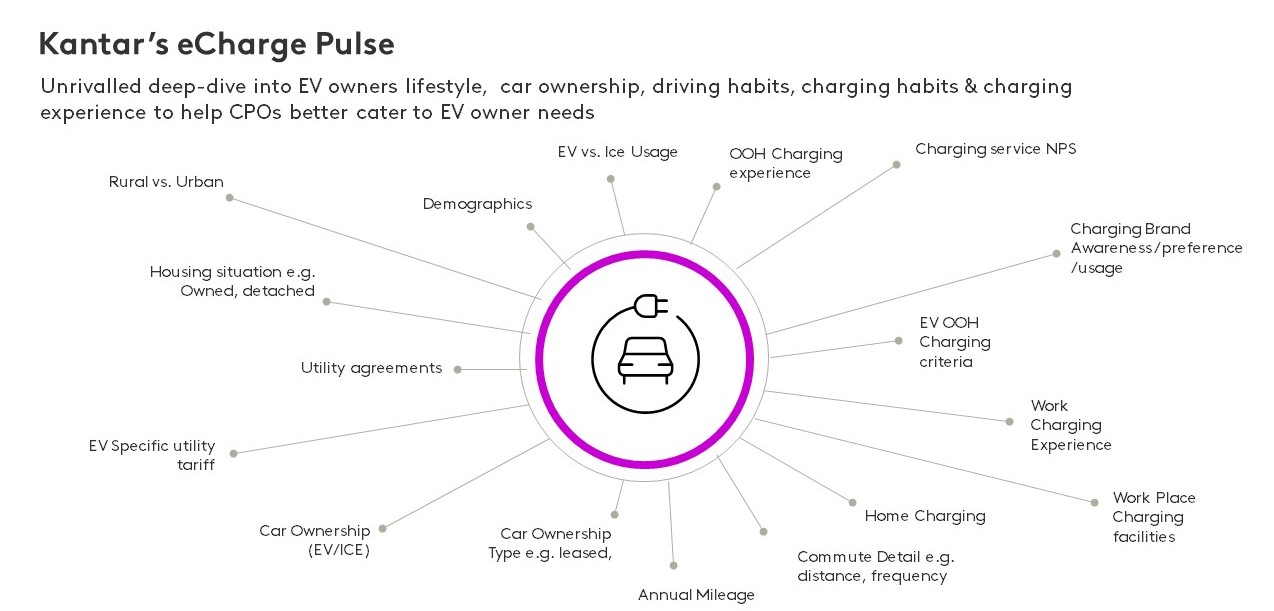 We help you understand complete charging behaviour and experience in order to grow market share, increase out-of-home charging loyalty and improve the charging experience.

Contact our experts
Reach out to our team to learn more about where the growth opportunities are.