Community Report Overview
There's no debate that people across the globe have been faced with challenges and changes over the past few years - and it's taken a toll on the emotional wellbeing of many.
But during this time, people have taken time to embrace both technology and space to make improvements to their physical and emotional wellbeing.
Using responses from 10,000 online respondents from the Kantar Profiles Audience Network across ten global markets (including US, UK, Brazil, Germany, France, Spain, South Africa, China, Singapore and India), Kantar Profiles set out to explore emotional wellness today, as well as the influence and impact technology has had on wellness.
This report takes an in-depth review of consumer who are monitoring their health with the use of technology, the use of smartphones and it's impact on emotional wellness, and a look at emotional wellness 4 years ago, 2 years ago and today.
Explore our findings here on:
Emotional Wellbeing Today
The Role of Technology in Monitoring Health
How Technology is Improving Health
The Impact Smartphones Have on Wellness
Some answers from this study
Global Answers
65%
of people say their emotional wellness has improved from or returned to pre-pandemic times.
1.5x
more people say the cost-of-living crisis has impacted their emotional wellness than the pandemic.
85%
of people with inflation-related stress are concerned with the price of food.
34%
of people use their smartphones to monitor their health or diet.
Demographic Answers
40%
of Gen-Z sought mental health support over the past 3-4 years.
25%
of people under 40 say the first thing they do with their smart phone is "open an social media app".
41%
of Millennials are using their smartphone for exercise, 11% more than the average.
70%
of parents feel smartphone usage has a negative impact on their children's wellbeing.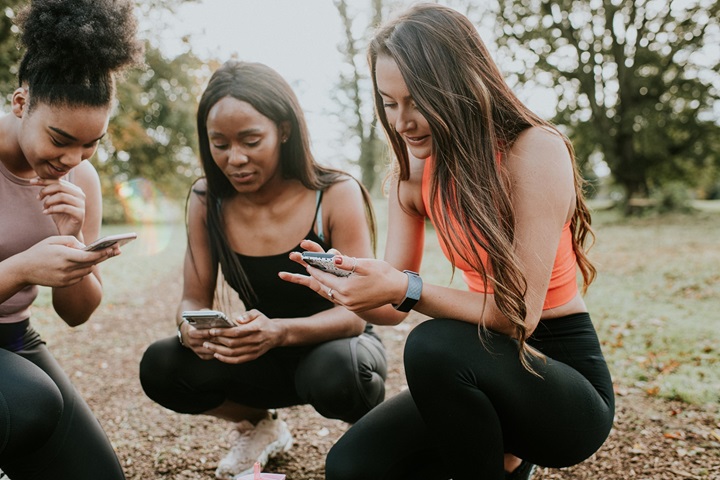 Get the complete global report with country and generational findings here.
View the report