In June 2021 the fourth wave of COVID-19 hit Thailand, and daily cases reached a record high. The government announced a partial lockdown and imposed a strict law, which requires masks to be worn in both outdoor and indoor areas, in an effort to slow down the spread. What's more, double masking is recommended for better protection, as it enhances filtration and provides a better fit to the face.
People are layering their masks, and wearing them for longer, and this is leading to a number of skin challenges – including acne, oily skin, and aggravated sensitivity.
In this Thailand Beauty Pulse, we highlight the solutions being offered to the 'mask-ne' problem, and how the beauty sector can adapt to meet related consumer needs, which will continue to soar in importance through 2021.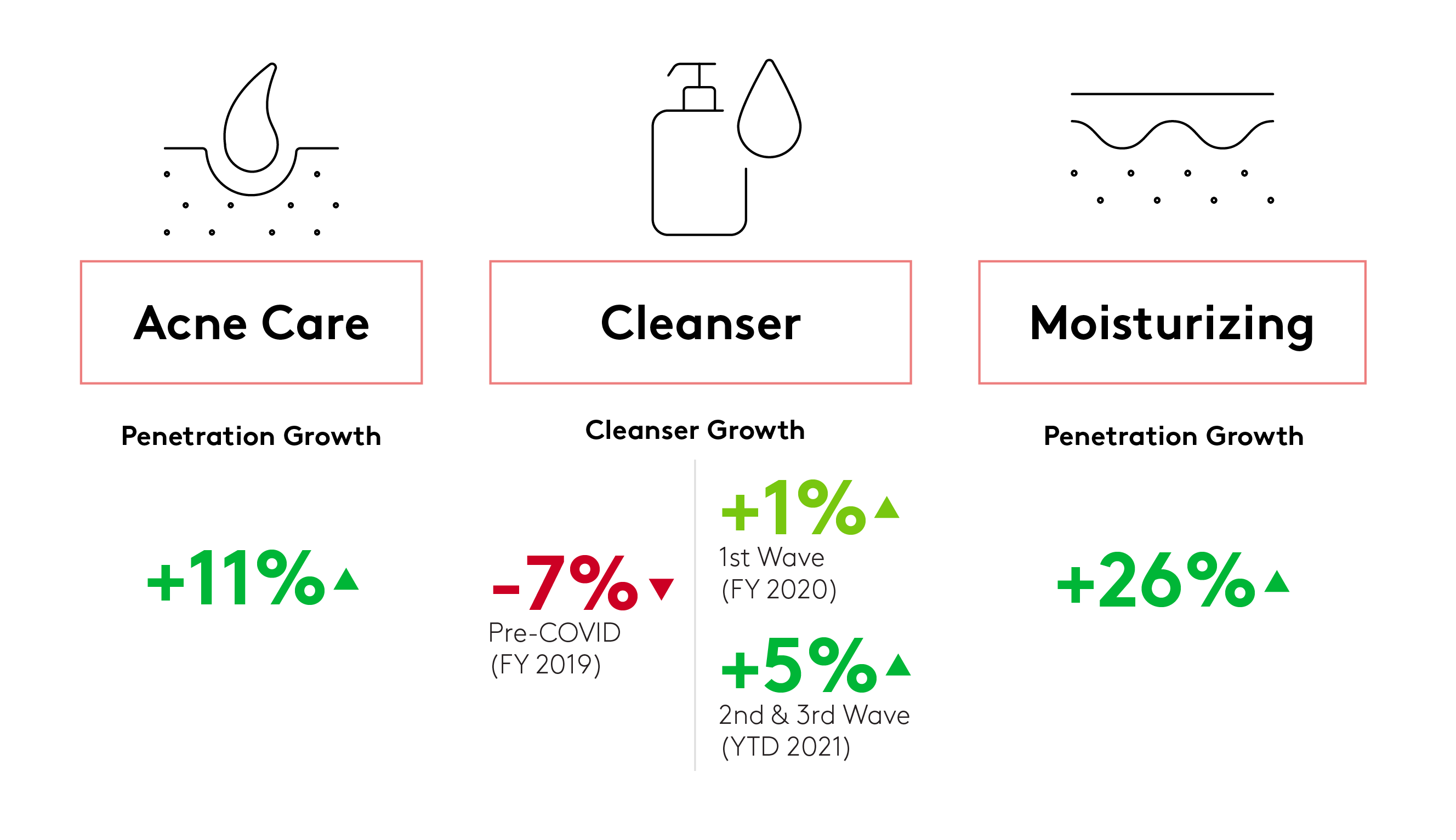 Download Thailand Beauty Pulse by entering your details below.