Developing a sustainability strategy that brings consumers along with the company and brand is a huge challenge.
We can help, by connecting real FMCG purchasing behaviour to consumer attitudes around sustainability, household waste and plastic reduction actions.
Benefits
Develop global and local strategies, through understanding the big picture, but also local perspectives
Quantify the size of prize for your brand and category and the impact of sustainability concerns on your brand performance
Set realistic price points based on past behaviour
Sell your ideas into retailers by showing key account opportunity
Track whether your innovation hit the right groups
Select the right brand from your portfolio to prioritise your communication
Learn which of your competitors are cutting through to the sustainable shopper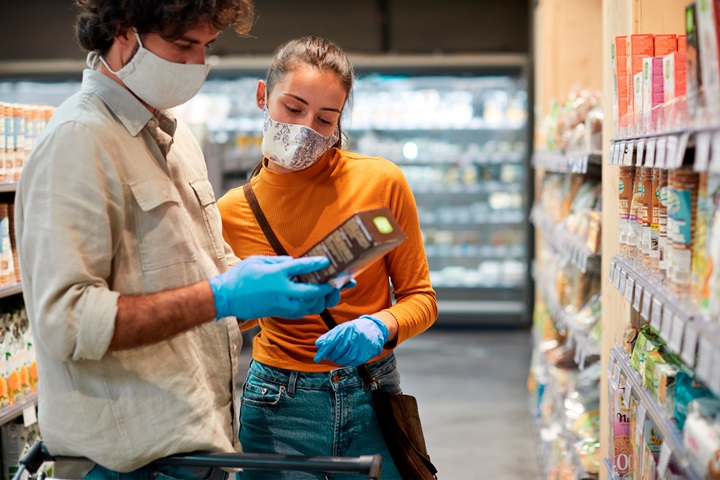 COVID-19 and environmental efforts
Climate change and plastic are still top concerns for consumers... but did consumers change their behaviour during COVID-19? How do solutions to reduce environmental impact differ by category? What is the most sustainable and growing group of the population, and how do they behave?
Get in touch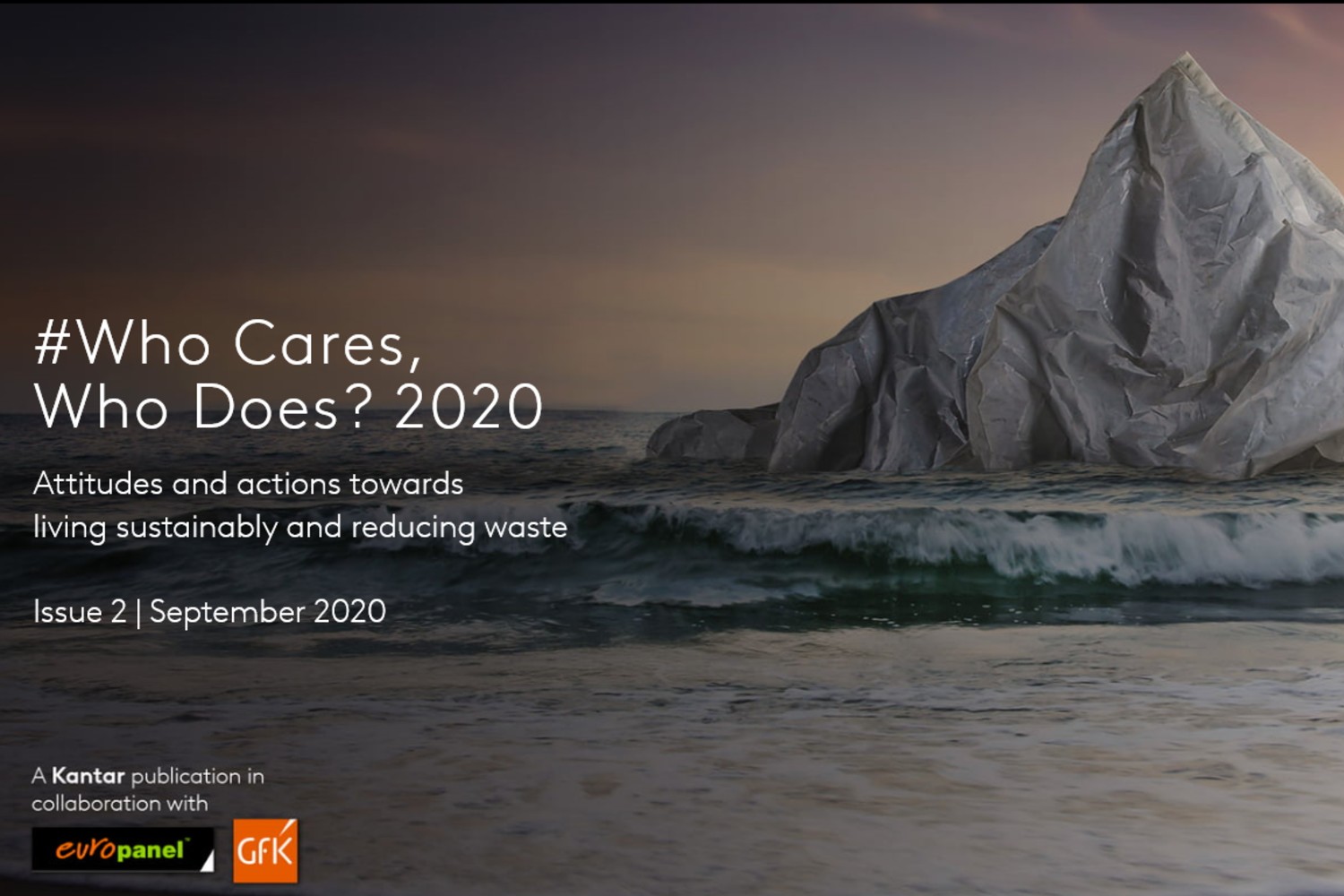 Read the 2020 publication
Who Cares, Who Does? 2020 edition is out. Discover what consumers expect from your brand around sustainability.
Watch the webinar
Hear from our experts, and learn about the opportunities relating to environmental concern.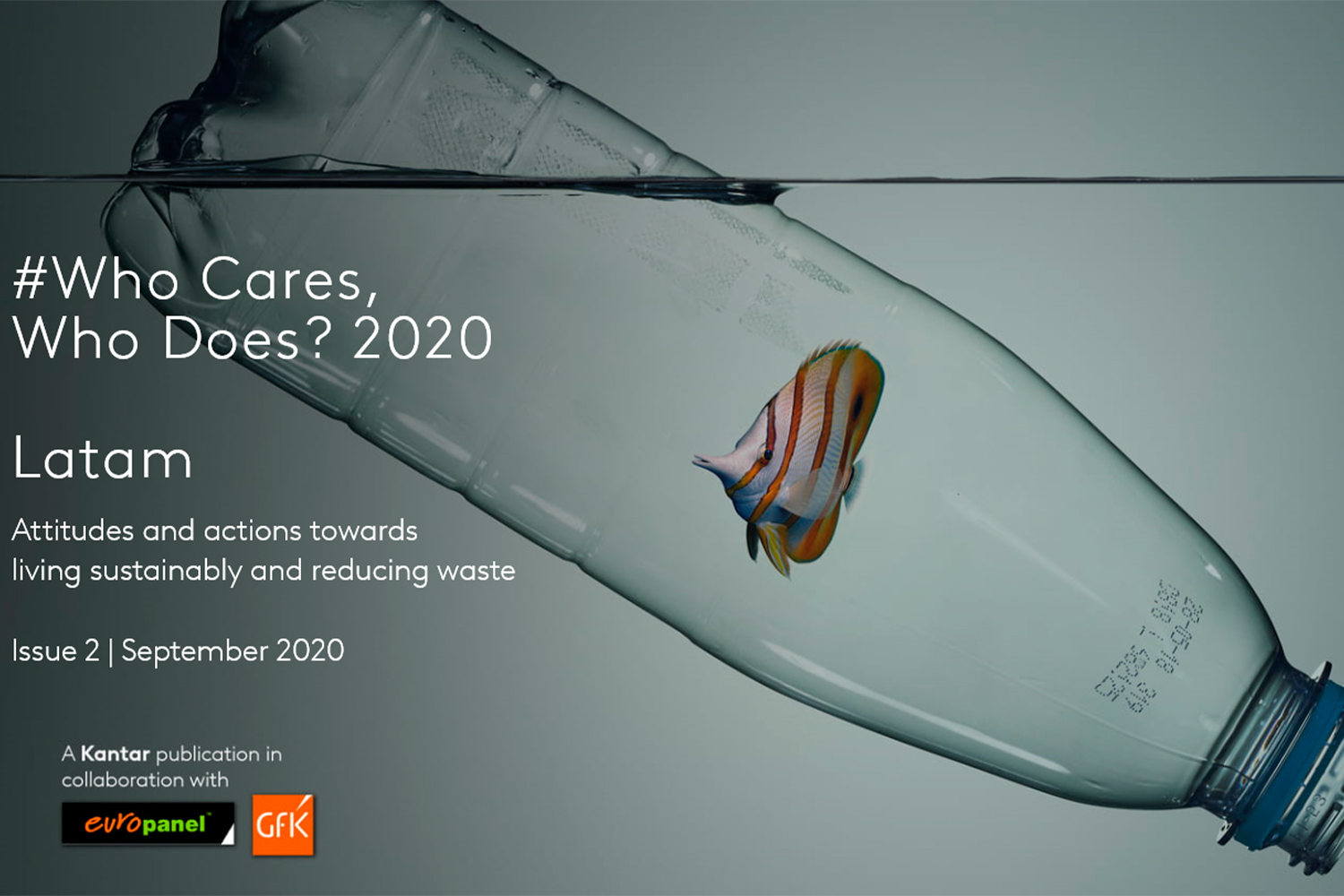 Who Cares, Who Does? 2020 Latam
Read our Who Cares, Who Does? 2020 Latam edition and discover the different environmental concerns across Latin America.
How do we do it?
#WCWD is a global survey in partnership with GfK and Europanel on our household purchase panels. Countries that are covered: US, France, Germany, Great Britain, Italy, Spain, Portugal, Ireland, Czech Republic, Poland, Slovakia, China, Indonesia, Vietnam, Argentina, Brazil, Costa Rica, Chile, Colombia, Mexico, Peru
Contact our experts
Reach out to our team to learn more about those opportunities for your brand, and to find out about the country level reports and links to your database that are available to purchase.