Finance, India
It has been such a pleasure to be a part of a team that believes in conceptualising breakthroughs and makes them happen.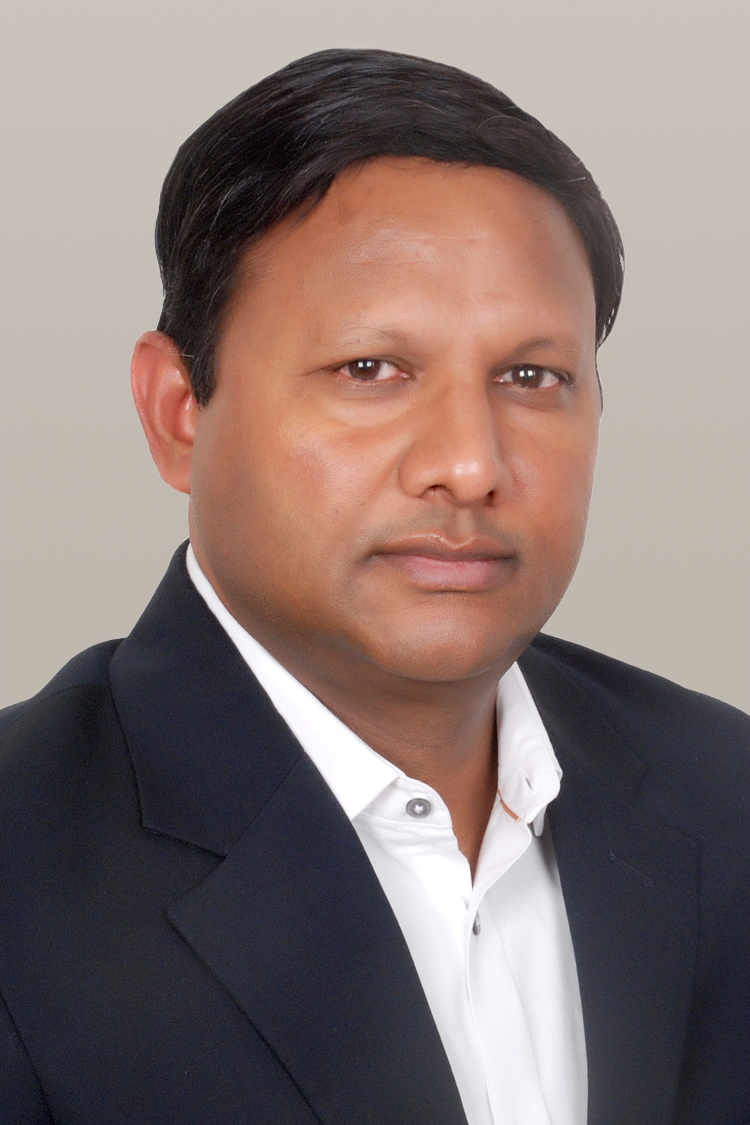 As a Financial Controller for South Asia and India, my responsibility is to support all Kantar businesses in India, Sri Lanka and Bangladesh on financial, tax, and compliance related matters. My team and I are relentlessly working to ensure that a financial discipline and a result oriented approach is followed, allowing the concerned stakeholders to make effective decisions. We proudly support a $220m top line across nine legal entities with approximately 5,000 people, over 20 Cartesis reporting units, and 6 SOX units.
Since 2016 we have been continuously working on business and system integration as a part of Legal Entity Rationalizations (LERs), aligning our processes and way of working with the best in Kantar globally. We played a significant role as business enablers in this entire transformation, undeterred by the daunting and demanding conditions, and were rewarded with multiple Kantar Gold Awards, including a Kantar Global Gold Award by Eric Salama. We also managed a smooth transition to Finance+ and are now handling its reversal, along with multiple other LERs. We were also among the very few countries to set up a dedicated collection team within Finance (C&A).
To date, we have successfully completed 6 LERs and Maconomy integrations. It has brought about a manifold increase in our organisational efficiency and a step towards our ultimate objective: a single system per country.
I have over 27 years of functional experience (16 years with Kantar) across the entire gamut of Finance, Accounts & Commercial Affairs in various roles in diversified business environments and industries. I joined Kantar (IMRB) in 2003, based out of the New Delhi office, where I used to support a $4m top line in my capacity as the Senior Commercial Manager, North India. Little did I know that an organisation that was just a stopgap arrangement for me, would eventually become such a huge part of my life! This journey of one and a half decades has contributed enormously to not only my professional, but also personal, growth.My experience has been all the more profound due to the many friends and colleagues from all over the world that I have met along the way and learnt a lot from.
Fortunately, the journey is still full of challenges and opportunities that have always offer new learnings and satiate my hunger for personal improvement. It has been such a pleasure to be a part of a team that believes in conceptualising breakthroughs and makes them happen.
I hold a Bachelor's degree in Accounting from Meerut University, India; am a 1992 batch Chartered Accountant (Institute of Chartered Accountants of India); MBA (Finance) from Indira Gandhi National Open University (IGNOU), New Delhi, India; and Master's in International Trade and Finance from Symbiosis Centre for Distance Learning, Pune, India. Having spent 16 years with Kantar, I can vouch for the fact that the Kantar of today seems to be a metamorphosed organisation, especially after the announcement of the stake sale to Bain Capital: an organisation that is bigger, better, and a much more vibrant place for great minds looking for an enriching professional career.
I stand testimony to the efforts of Kantar in creating and upholding value for the clients, developing and implementing innovative products, continued investment in technology and digital augmentation to keep up with the ever-changing world around us. In doing so, Kantar has successfully managed to retain and further strengthen its position as the first recall of most clients across the globe, providing an unparalleled learning experience to those associated with it.
Kantar has great relationships with its key clients, going strong for decades altogether. We have a large pool of professionals who have spent a considerable part of their professional life here: a longstanding proof of its culture that values individuals.
Kantar's focus on integrity as a key virtue is something that has personally motivated me the most. I am very optimistic about all the developments taking shape and am sure about greater outcomes in the coming years.