Kantar, the world's leading marketing data and analytics company, today announces the appointment of Brenda Tsai to its Board of Directors.

Ms Tsai serves as EVP and Chief Marketing Officer (CMO) at State Street, a leading global Fortune 500 financial services firm, where she is responsible for their global brands, digital and product marketing, thought leadership and media relations. Previously, Ms Tsai served as the CMO of DXC Technology and Bank of New York Mellon and held senior leadership positions at GE and Procter & Gamble. She has served as a member of the Forbes Communications Council, the WSJ CMO Council, the Women's Forum of NY and as a council member at the Association of National Advertisers.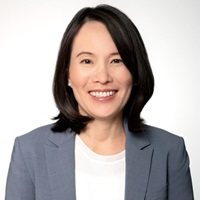 Of her appointment, Brenda commented, "Data and analytics are fundamental to the future of marketing and communications. I have a passion for combining data science and breakthrough creative to deliver world-class marketing. In that context, Kantar is viewed as the 'gold standard' for consumer insights. I have been a long-time fan of the depth and breadth of their data since the early days of my career with Procter & Gamble. I am deeply honoured to have been asked to contribute to the transformation taking place at the company as they plan their next stage of growth."

Adam Crozier, Chairman of the Board at Kantar added, "Brenda is an award-winning global executive known for applying business and operational rigor to creative brand and digital strategies. Her reputation for purpose-driven brand building and data analytics, together with her passionate advocacy for excellence in marketing and diversity in business, makes her an outstanding addition to our Board."

Ms Tsai's appointment is effective immediately.