China is one of the markets that are most keen on using celebrities in advertising. When we look at the percentage of ads featuring celebrities, China ranks third, next only to Japan and South Korea, and the proportion of ads with celebrities is still growing.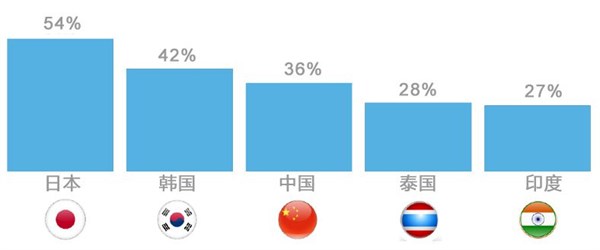 Data source: Kantar Millward Brown Link database from 2010 - 2017
However, Kantar's research has found that 60% of the brands that insisted on using celebrities in China in the past three years did not achieve continuous growth in Brand Power. In other words, many brands have paid for celebrity endorsement, but this is more like a gambling, and a great amount of money has been wasted.

Data source: Kantar Millward Brown China BrandZ and CelebrityZ database 2016 - 2018
In this era of information fragmentation, how can a brand find its right spokesperson? This question is becoming more complex to answer. Increasing the ROI of celebrity endorsements is becoming more urgent. With hundreds of celebrities to choose from, how do you choose the right one to build a greater brand?
CelebrityZ Most Influential Celebrity ranking is another powerful platform to help brands to choose the right celebrity partner to contribute to short-term and long-term brand building goals.
In the 2019 CelebrityZ Top 100 Most Influential Celebrity in China Ranking, actress Zanila Zhao (赵丽颖) moved up one notch to the top. Actress Dilraba moved up nine notches to rank the second. Taiwanese singer/song writer/director Jay Chou jumped 15 positions to No.3. (Full name list in Chinese can be downloaded at the end of the article)
Top 10 of 2019 CelebrityZ Most Influential Celebrity in China
Name

Overall Ranking

Change from previous ranking

Ranking of Meaningful

Ranking of Different

Ranking of Salient

Ranking of Brand connectivity

Zanila Zhao

赵丽颖

1

1

65

55

5

1

Dilraba

迪丽热巴

2

9

3

84

2

4

Jay Chou

周杰伦

3

15

2

22

33

13

Mini Yang

杨幂

4

-1

16

47

12

5

Hu Ge

胡歌

5

1

13

44

8

18

Dongyu Zhou

周冬雨

6

-1

29

38

3

31

Karry Wang

王俊凯

7

14

57

97

11

2

Tamia Liu

刘涛

8

0

20

67

7

28

Louis Koo

古天乐

9

69

22

25

21

39

Eason Chan

陈奕迅

10

39

5

33

51

61
CelebrityZ is Kantar Insights China's original celebrity commercial value research service. Since 20111, CelebrityZ has been tracking which celebrities can really increase brand value and offer better return on investment on celebrity endorsement spending.
The latest CelebrityZ 2.0 research model has been upgraded to leveraged the assets and methodology of BrandZ, integrate social media big data analysis from Kantar Media CIC, and add celebrities' professional achievements (number of movies/TV shows/TV dramas/songs/theatre dramas launched, popularity of their works, prestigious awards nominated/won, box office revenue, number of level of brand endorsement contracts). Lightspeed, a leading digital data collection specialist, continues to be CelebrityZ's data collection partner to understand consumer attitudes towards more than 500 celebrities by interviewing more than 170,000 consumers over nine years. CelebrityZ is a comprehensive and continuous review of a celebrity's ability to contribute to achieve short-term and long-term brand building goals.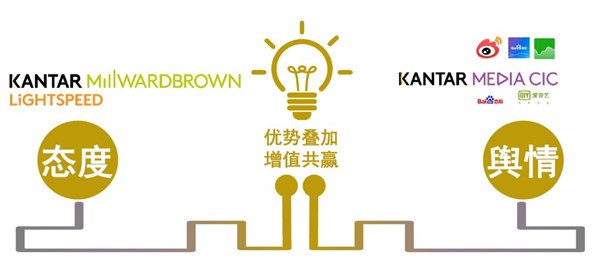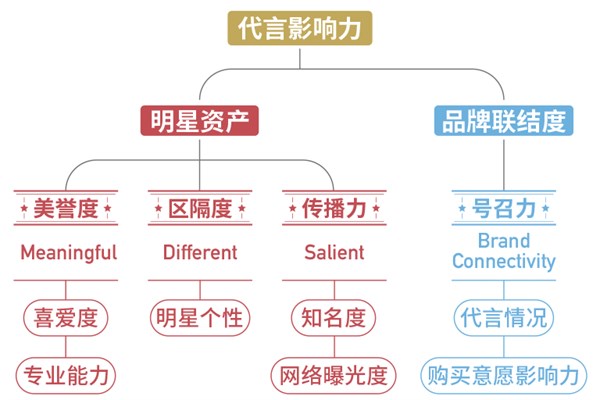 Observations of the ranking
Observation 1: Liuliang≠ Power of influence
The definition of "celebrity" in China has been constantly changing. From actor, singer to models, pop idols, to now so-called "Liuliang Stars", which refers to celebrities attracting high volume of social buzz, digital traffic and, in many cases, lots of short-term sales. Some "Liuliang Stars" did contribute to quick sales burst for brands, but without sustainable professional achievements and positive public image, they don't have a long-lasting career and hence can't contribute to long-term brand building goals. On the contrary, the celebrities who managed to maintain a high-level performance in their profession and act as a role model in the public can sustain powerful business influences.
Jay Chou, the highest ranking male celebrity in this year's ranking, is a typical example. His overall ranking rebounded to No.3 because he again starred in the jury panel of popular TV show Sing! China Season 3, performed in 49 concerts in and out of China and launched two new songs. His rebound came against the background that his Salient index, which was measuring social buzz volume and online exposure, has been declining in the past three years.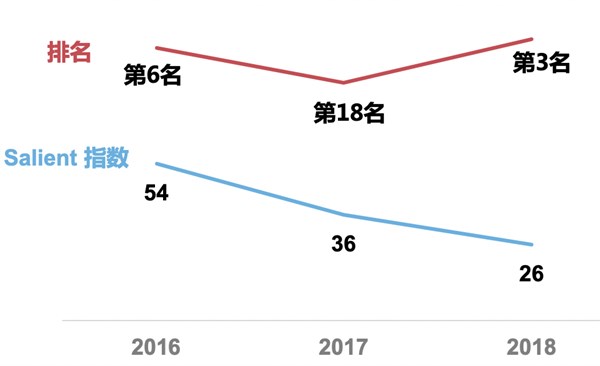 If you search 周杰伦 (Jay Chou's name in Chinese), the most relevant results are his professional activities, such as "singing", "album", "song", etc. But for those "Liuliang Stars", the most relevant results are his/her gossips and affairs.
Brands should understand that unsustainable traffic has no meaningful commercial influence. The celebrity endorsement activities should focus on both short-term sales AND long-term brand assets growth. To achieve short-term goals, brands need to understand how celebrities will change targeted consumers' purchasing behaviour. To achieve long-term goals, brands need to understand which celebrity(ies) can change consumers' attitudes towards the brand itself.
Observation 2: Brands need to choose the best fit
If a "Liuliang Star" couldn't produce high-quality professional work for a while, or has a shocking scandal exposed, then his/her commercial influence will evaporate. Unfortunately, marketers are often behind the curve. In this year's top 20 ranking, half of them are new comers. We noticed that the rising stars have only eight brand endorsement contracts in total, compared to 15 of the 10 drop-outs.
It is partly because many brands were still choosing celebrities based on their "liuliang", or social buzz and digital traffic. The 10 drop-outs did perform better in Salient index, but the 10 new Top 20 stars have much stronger comprehensive strength, because they have big advantages in Different and Meaningful index.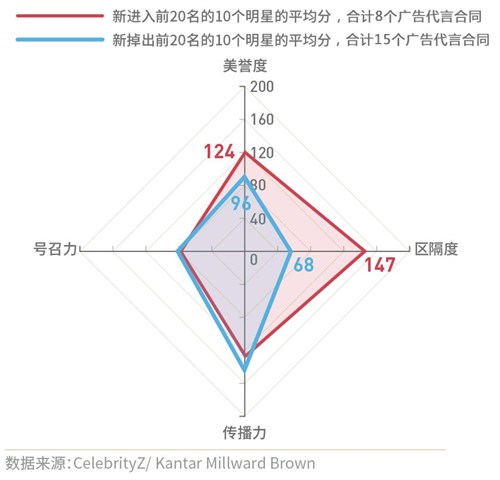 A successful celebrity endorsement should be a win-win partnership between the celebrity and the brand. Whenever a consumer sees one of them will think of the other. The endorsement is one of the celebrity's "works" and the celebrity is one of the brand's "content".
In the US, one client of Kantar had used a celebrity in some of its ads more than 10 years, and wanted to know if they should continue the relationship. Our analysis showed that the ads featuring the celebrity performed better on key measures than those without the celebrity. The celebrity had also become a strong branding cue. We were able to estimate that the celebrity was worth over US$5 million per year to the client. After an ROI calculation, the client continued the relationship.
In China, Kantar research has found that the personality of Hong Kong singer/actor Eason Chan is very similar to that of Budweiser brand, especially in "spontaneous" and "friendly" personality. Budweiser signed Eason Chan in 2016 and since then Budweiser's "Meaningful" index has improved significantly. This means consumers feel closer to the brand.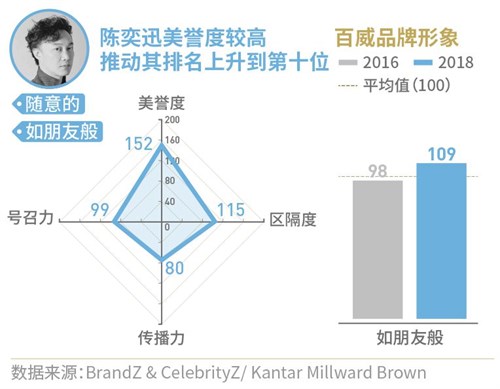 Observation 3: Liuliang is not a sin – give new stars a chance
"Liuliang" is neutral. A new celebrity can shoot into fame by banking on "liuliang", but if they want to sustain their long-term commercial influence, they need to have a development plan and produce outstanding professional achievements one after another. Every "Liuliang Star" deserves a chance to demonstrate that they can continue to remain in the spotlight for positive professional reasons.
For example, Chinese actor Zhu Yilong (朱一龙) became an overnight success in June 2018 due to his performance in online video series drama "Guardian" (《镇魂》). In fact, he started his performing career back in a movie in 2009, but he has had little awareness among mass audience until the success of "Guardian". During the time when the web video series was on show, he remained in the top 3 of Weibo Top Celebrity Ranking (微博明星势力榜) for six consecutive weeks. He managed to continue to perform in TV series at a very high level and kept a positive public image. As a result, he has signed quite a number of big brand endorsement contracts, including L'Oréal Paris, Lenovo, Nongfu Spring, NIVEA and Thermos.
Young actor Turbo Liu (刘昊然) (No.27) starred in his first movie "Beijing Love Story" (《北京爱情故事》) in 2014 when he was still a grade 1 senior high school student. His online video drama "With you" (《遇见最好的我们》) had a 8.8/10 rating on Chinese online community Douban. He has managed to produce at least one work each year and some of his works have decent critics ratings. He has achieved sustainable popularity and positive public image.
Summary:
Celebrities and brands are a collection of personalities and representations, and matching this two together is a complex task.
Firstly, brand owners need to evaluate celebrities in consideration of personality fit, professional exposure and balance among various assets. Secondly, according to the brand's own objectives, customize endorsement strategies, such as through multi-spokesperson strategy to prevent the damage of PR crisis. In this way, celebrities and brands can be well connected, and the long-term goal of brand building can be achieved.
Selection of celebrity endorsement will face new changes and challenges. But what is certain is that brands need to adapt based on market dynamics and data insights.