Happy Chinese New Year! As we move into the Year of the Dog on 16 February, it's a good time to reflect on some of the interesting research Kantar has produced recently surrounding China, Chinese consumers, and Chinese brands abroad.
1. Global brand-builders are innovating
We recently revealed the BrandZ Top 50 Chinese Global Brand Builders, a ranking and report from WPP and Kantar in collaboration with Google. This listed and analysed the most Powerful Chinese brands (in twelve categories) internationally: Lenovo Group Ltd took the top spot, and Consumer Electronics was the dominant category. But what is setting these brands apart?
Innovation, it seems, is key. Chinese brands are at the forefront of innovation and this is the number one factor attributed to their growth.
The Top 50 contains ten Consumer Electronic brands, including Huawei and Xiaomi, with four such businesses in the top ten (see below). Technology is everywhere, with E-Commerce (e.g. the impressive Alibaba), Mobile Gaming and Consumer Electronics making up 61% of the total 'Brand Power' score in this year's Top 50.
2. Luxury consumption is changing
Kantar's Panos Dimitropoulos conducted some research into the luxury goods market in China, and concluded that the (Chinese) perspective on luxury consumption is quickly evolving: from luxury consumption as 'show off', associated with bling and sheer materialism as well as social upgrade, exhibitionism and superiority, to more understated and inner cultivation states where genuine appreciation, a sense of inner cultivation, refinement and connoisseurship as well as ethics are becoming the key drivers. What does this mean for brands?
Dimitropoulos comments: 'A maturing sense of consumption and generic sophistication that influences consumer lifestyles, philosophies and branding trends means that luxury brands need to try harder to convince consumers; brand equity and provenance are not enough, instead brands need to actively do – not just say – in terms of marketing activities. One way of achieving this is by becoming part of culture and acquiring a leading role in its facilitation and production.'
Millennials are a key market for luxury goods, although may prove to be less brand loyal. Attracted by straightforward ecommerce experiences (and often helped by parents), Chinese millennials are helping the luxury market both in China and abroad.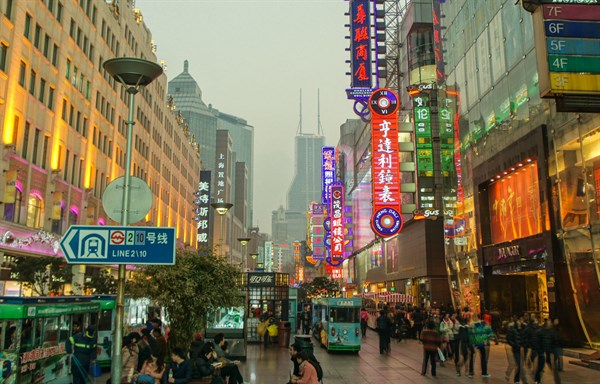 3. Perceptions of China are shifting
The world's perceptions of China are shifting, which is generally good news for Chinese brands.
In the 2016-2017 China National Image Global Survey, by the Academy for Contemporary China-World Studies (former Centre for International Communication Studies under the China Foreign Languages Publishing Administration) and Kantar, China scored 6.22 on the 10-point system of its overall image, maintaining a slight upward curve in recent years. Compared with 2015, the three countries whose score of China rose the most were all developed countries: Italy (up 0.5 point), Canada (up 0.4 point) and the UK (up 0.4 point).
Across the globe, people see China as a big oriental country with a rich history and full of charm: 57% of respondents said this.
In terms of the elements that best represent Chinese culture, 52% of the overseas respondents chose cuisine, 47% ticked traditional Chinese medicine, and 44% marked off martial arts.
As well as placing emphasis on innovation, China's Global Brand Builders see themselves as having a higher calling, helping them play their part in building 'Brand China' abroad. Chinese state-owned brands have demonstrated their widespread support for the 'Belt and Road' initiative, while Banks, Airlines and China's heavy manufacturing industry are putting their full weight behind China's ambitious foreign policy.
4. 'Made in China' is becoming cool
An interesting finding from the BrandZ ranking and report was that people across the world were becoming more positive in their view of Chinese brands – nowhere more so than the UK.
An important element of being a Global Brand Builder is being able to change perceptions of China and Chinese brands abroad. Doreen Wang, Global Head of BrandZ at Kantar, said: 'Chinese brand builders aren't just concerned with reaching a wider global audience, they are aiming to change customers' perceptions too. Brands that succeed in China's formidably competitive marketplace are not just out-gunning the competition in terms of innovation, they are deploying an equally powerful weapon – branding.'
Wang also notes: 'China's brands are particularly well regarded as 'innovative'. Young people around the world are far more likely to make this association than older age groups. The signature proposition of China's brands is to combine innovation with value for money, a recipe that is particularly attractive to young people.'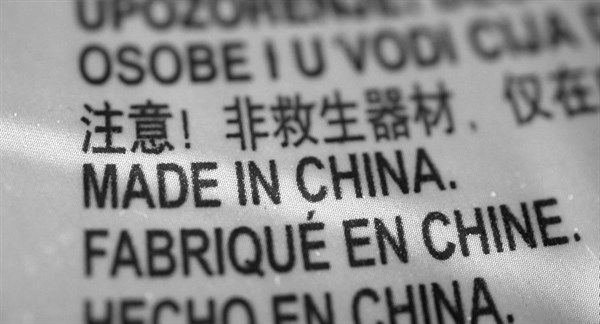 5. The world of FMCG is moving to new channels
Kantar reports that the spend in fresh food in the latest 52 weeks ending November 2017 grew by 38% in ecommerce channels, as more fresh food specialists are expanding their logistics capability and assortment to attract more online shoppers.
In 2017, the WeChat channel achieved a staggering 52% growth, and accounted for 1.4% of FMCG spending according to Kantar. Though still relatively small, it represents a promising growth engine as Tencent began a serious push to open up its platform for developers to build ecommerce stores and a wide range of online services. As WeChat's wallet allows users to seamlessly make in-app purchase and social networking allows users to influence each other's buying decisions, social commerce is also expected to facilitate sales conversion for all stores.
6. Mobile is increasingly important to 'festivals'
Chinese New Year may be steeped in tradition, but new research from Kantar shows that most Chinese people are likely to give the traditional New Year gift of money in red packets via WeChat. This 'e-red packet' has become part of the New Year ritual for many, despite only having been introduced in 2014.
Elspeth Cheung, BrandZ Global Valuations Director at Kantar, notes that Chinese New Year may be an important time for supermarkets and hypermarkets, but m-commerce players are only just behind: the likes of JD.com (#14 BrandZ China Top 100 2017) and Tmall (owned by Alibaba, #2 in BrandZ China Top 100 2017) are 'investing heavily to build logistical capability during the holiday to steal even more sales from traditional grocers.'
Meanwhile, new digital festivals are creating a goldmine of opportunities for brands. Cheung reports that 'Singles Day 2017 was worth an incredible $25.4bn to Alibaba as consumers celebrated 11-11 by spending money on themselves. Singles Day is now a bigger event financially than Thanksgiving, Black Friday and Cyber Monday in the US – combined!' And there are more new 'festivals' to come. 'Rival e-commerce platforms have started to look at creating new events around auspicious dates such as 618, 818, Double 12 and even creating a Chinese version of Black Friday, among others.'
'China now has arguably the world's most advanced digital ecosystem, one that plays an important role in brand building as well as direct response,' argues Cheung. 'Whether it's digital currencies that work both in store and online, or advanced data services, there are huge opportunities to connect through digital, all through the year.'