Despite finding ourselves in this unprecedented situation, consumer demands continue to evolve, forcing brands to innovate.
While no brands are completely safe when it comes to maintaining their market position amid this ever-changing environment, all brands have the potential for phenomenal growth through adaptation and transformation. Brands must continuously explore market opportunities, and continue to refine their product portfolio and brand equity accordingly. Doing so will help brands to build an identity that resonates well with a clearly defined target audience group.
A new report by Kantar Worldpanel and Ocean Engine, "Time to Strike: 2021 Beauty Industry White Paper", provides an overview of the Chinese beauty market and highlights growth opportunities for brands to explore.
Asian and China beauty market
The 2020 pandemic has had a negative impact on beauty consumption in most countries throughout the world. Despite China being one of the first markets to be hit, it was also among the quickest to recover. Even though the Chinese market recorded double-digit decline in Q1 2020, its market value almost managed to fully recover to previous levels by the end of the year.
Asian Beauty market hit hard amid the pandemic, but China remains resilient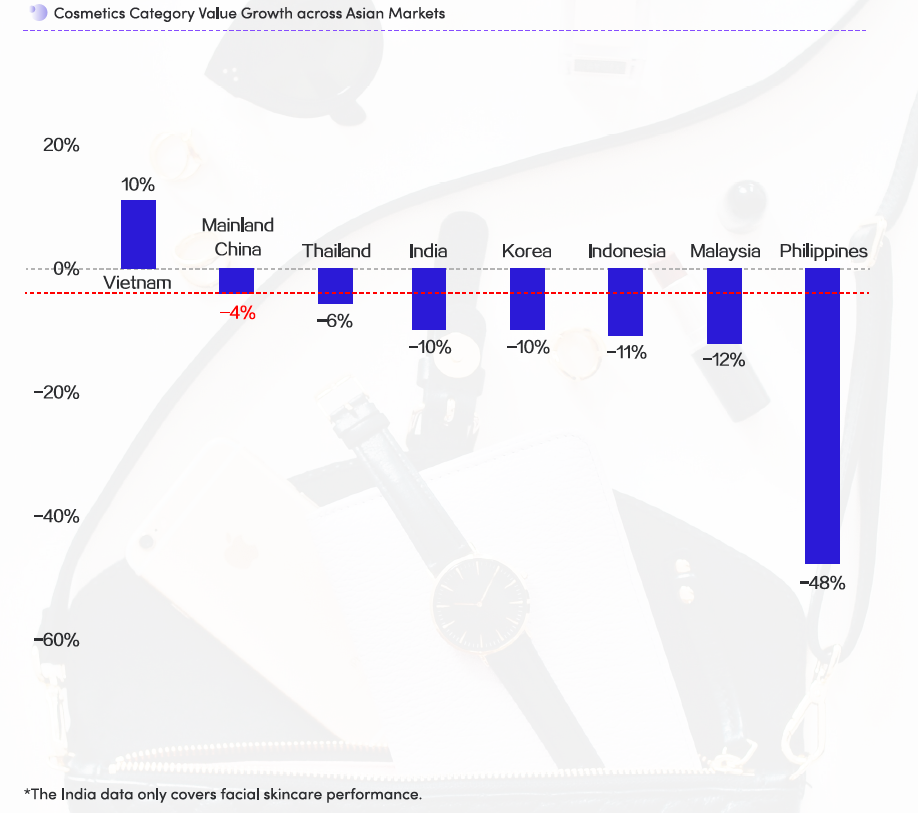 Ecommerce and market recovery
Ecommerce proved to be the driving force behind the market recovery and grew by 20% in 2020. As the fastest growing sales channel, ecommerce expanded its market share from 50% to 59% between 2019-2020.
Ecommerce is the engine behind market recovery and is growing through a wide variety of platforms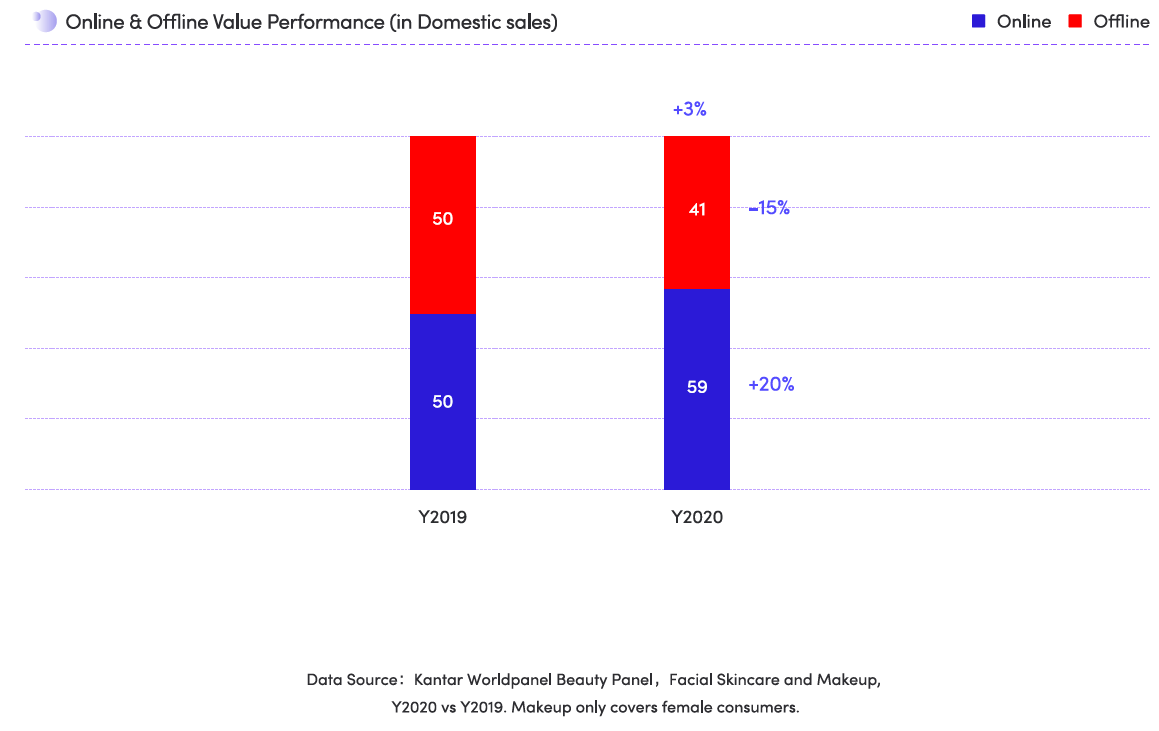 Evolving demands
Thankfully, the global pandemic has not hindered the overall market demand for skincare products, with most product categories recording positive growth during 2020. Most noticeably, high-efficacy regimens are outperforming all other products in this category.
Perfume in particular saw an astonishing growth in demand, while eye creams emerged as a new popular choice among consumers. Products featuring specialised ingredients also gained popularity.
Products used for lightening the skin tone and treating acne continued to be among the top benefits sought by consumers, while anti-aging and repair also quickly gained market share.
Overall skincare demands upgrade, while makeup demands become increasingly diversified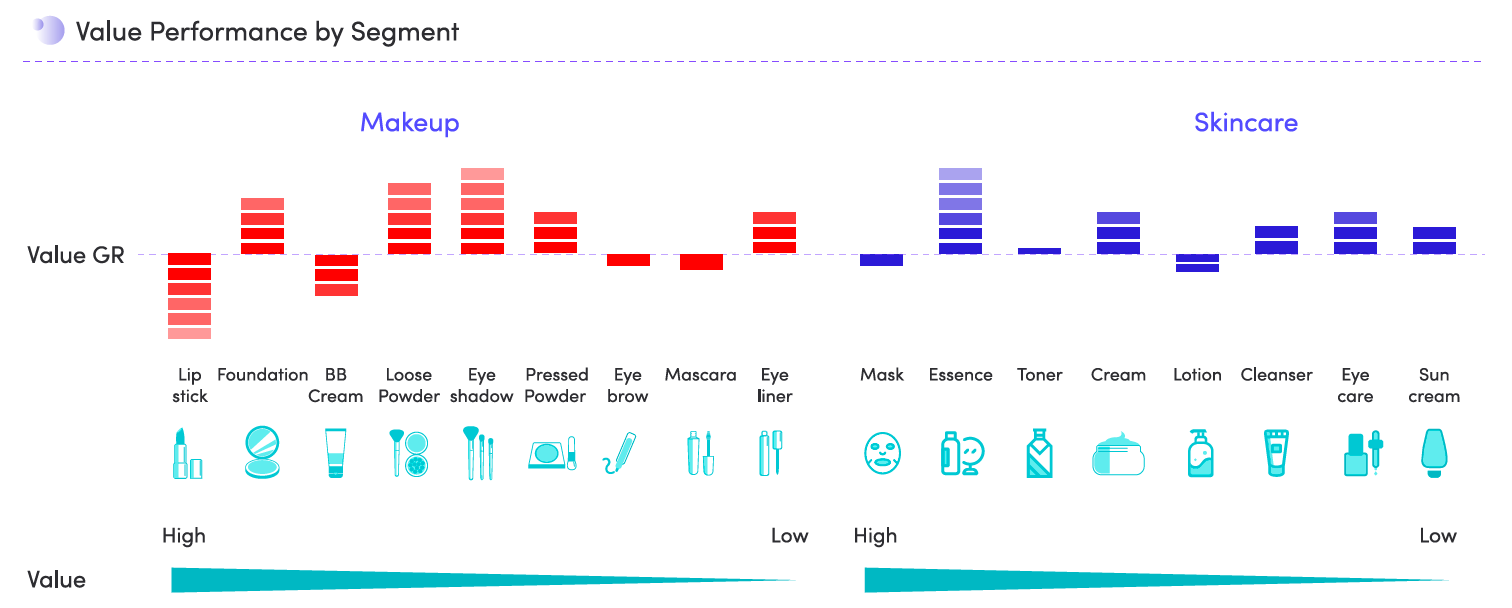 Consumers are looking to try out products containing new and innovative ingredients. This has become increasingly important for brands wishing to show how such additions can help improve product efficacy.
To learn more about future beauty trends in Asia and in other countries throughout the world, please download this report by simply filling in the form below, or contact one of our regional Kantar experts.