The impact of COVID-19 on oncology clinical trials is clear. Over 100 trials have been suspended over recent months and the impact to patients, in addition to slowed recruitment, is potentially immense. This interactive dashboard allows you to visualise details of both suspended and resumed clinical trials as a result of COVID-19 and gain insights including:
A high proportion of suspended trials are academic/government sponsored
Almost half of suspended trials are for immunotherapies, and many are for those explored as combinations with other agents
Approximately one-third of trials have resumed recruiting since their initial suspension
Click the image below to filter and identify trial sponsors, drug owners, tumor types, drugs that are impacted, and dive into further detail to view by drug technology, class and target.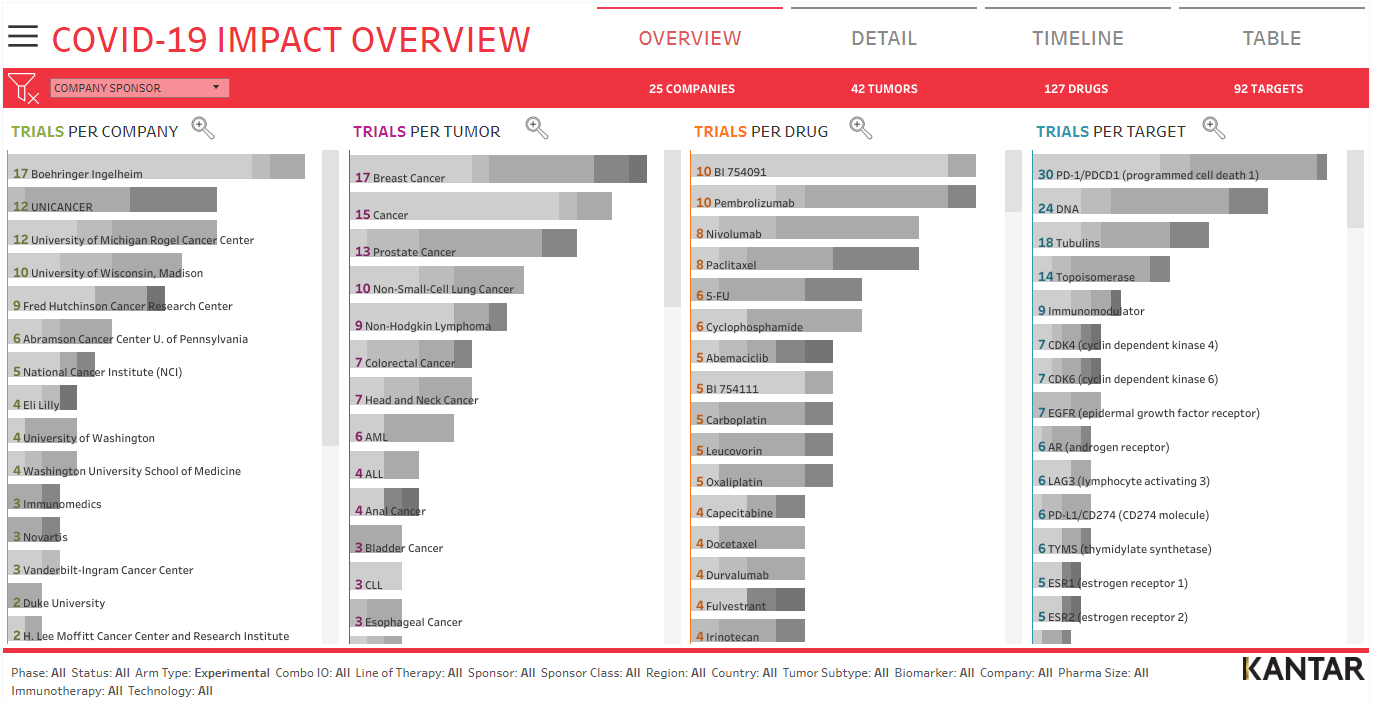 These data are a product of CancerLandscape™, a module of the CancerMPact®. Kantar will continue to update the COVID-19 Impact on Oncology viewer on a monthly basis. Note that while this underestimates the full impact of COVID-19, as updates to trial registries are voluntary, data from Medidata1 suggests ~50% year over year decrease in new patients entering oncology trials.
Contact us to learn more about the CancerLandscape and how it can help you understand the complete drug and trial landscape across US and EU trial registries.
1COVID 19 and Clinical Trials Release 5.0