Updated findings of our Winning Omnichannel report reveal the changes in behaviour and the opportunities for brands to meet consumers' new needs. From January to September 2021, FMCG growth slowed down to just 0.8%. In-home grocery purchases remain 8.4% higher than they were before COVID-19. Meanwhile, ecommerce continues to lead channel growth, albeit at a slower pace: it saw 17% growth from January to September 2021, compared with a staggering 42% raise in the previous year.
The study is based on Kantar's household shopping panels across seven major markets (UK, France, Spain, Mainland China, Indonesia, Brazil and Mexico), which represents 29% of the global population. It shows we are heading back to pre-pandemic trends but should pay attention to behaviours that remain prevalent since the pandemic such as working from home, and the return of face-to-face socialising.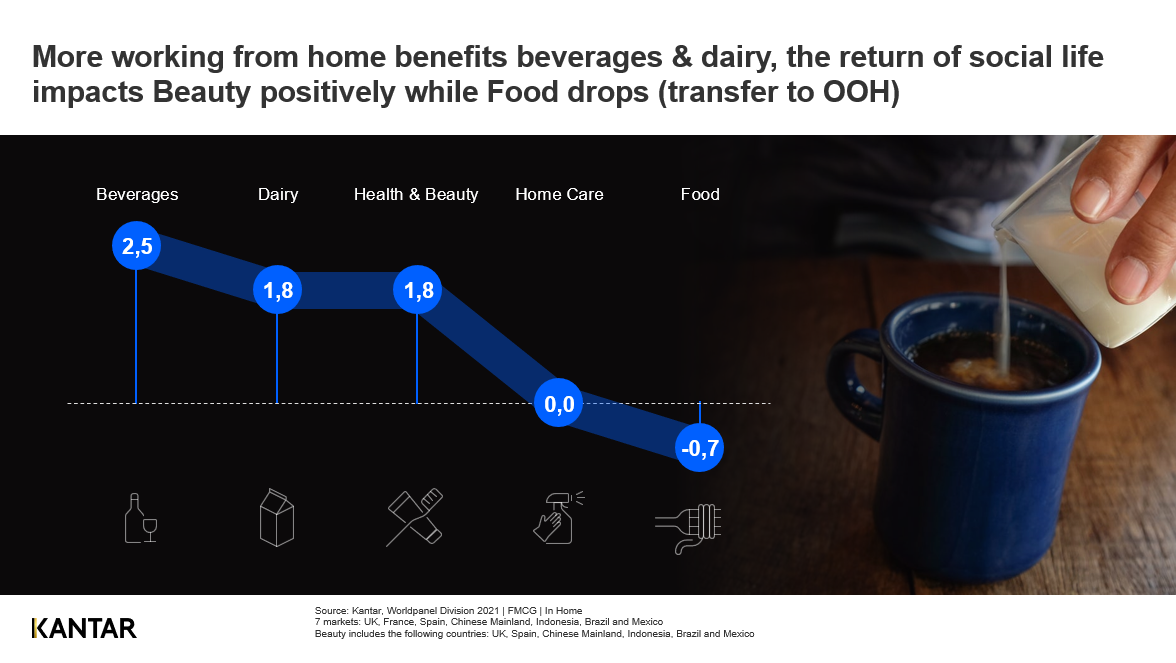 Ecommerce share acceleration stopped
Even the biggest success story of the pandemic, ecommerce, will need to adapt in 2022 if it wants to continue its stellar growth. Ecommerce platforms will need to find new shoppers to drive additional success. Data from across seven markets demonstrate increasingly flat penetration curves for 2021.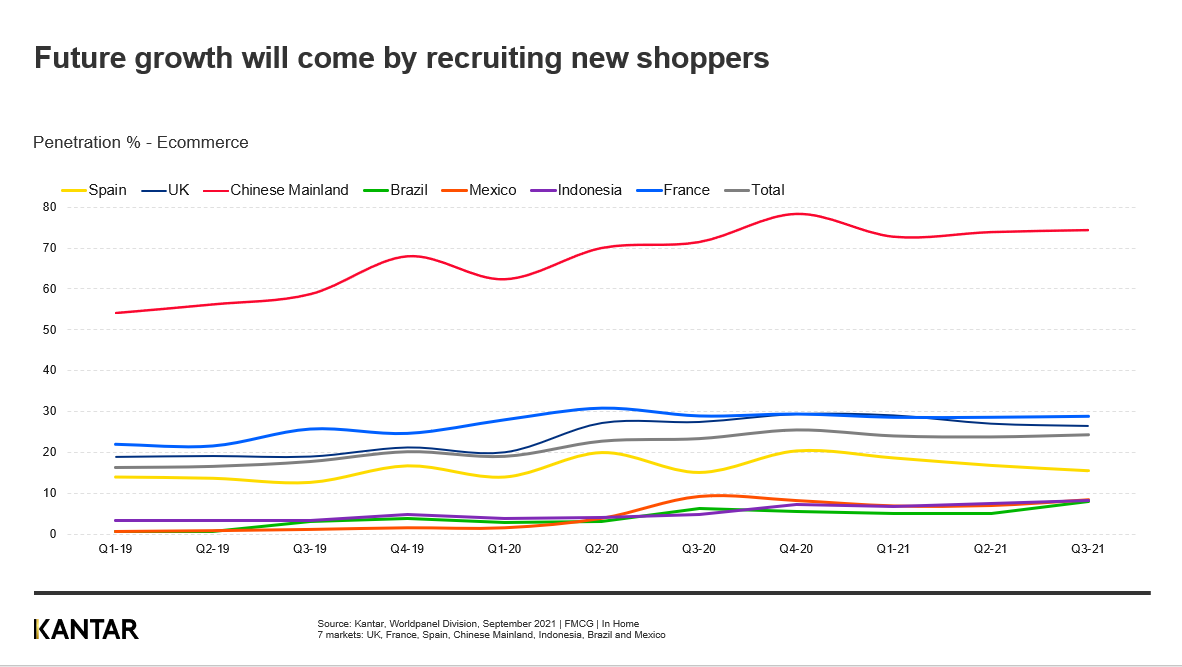 Watch the webinar to find out more about the latest global FMCG trends, including:
How Out-of-Home shares have fully recovered
Why shoppers are seeking cheaper in-store alternatives
Initial 2022 forecasts for the FMCG industry, and forecasts by channel
To discover more, watch the webinar on demand.