The latest data from Kantar Worldpanel shows that the sales value of fast-moving consumer goods (FMCG) in urban China grew by 0.5% in 2020 during COVID-19. Although the market has rebounded steadily since Q2, the annual growth rate is still far slower than previous years. The government also reported an annual decrease of 3.9% in China's retail sales.
In 2020, the actual per capita disposable income of urban residents in China increased by 1.2%. With spending power slowing down, the polarization trend: "premiumisation and flight to value" will continue.
The household cleaning category grew the fastest, with an increase of 7.9% this year. This was thanks to the outstanding performance of disinfection and cleaning products. Food increased by 2.7%, driven by the explosive growth of instant noodles and frozen foods, as many consumers spent more time at home. Beauty and beverage categories were seriously disrupted by the pandemic but started to recover during the second half of 2020.
From the perspective of channels, overseas purchase and gifting suffered a significant decline in sales of 59% and 19% respectively, as travelling abroad and family gatherings were restricted. At the same time, the pandemic has expedited the shift from larger offline formats (hypermarkets declined by 7% and large supermarkets by 6%) to ecommerce, which grew by 35%, and small formats, which were up by 9%.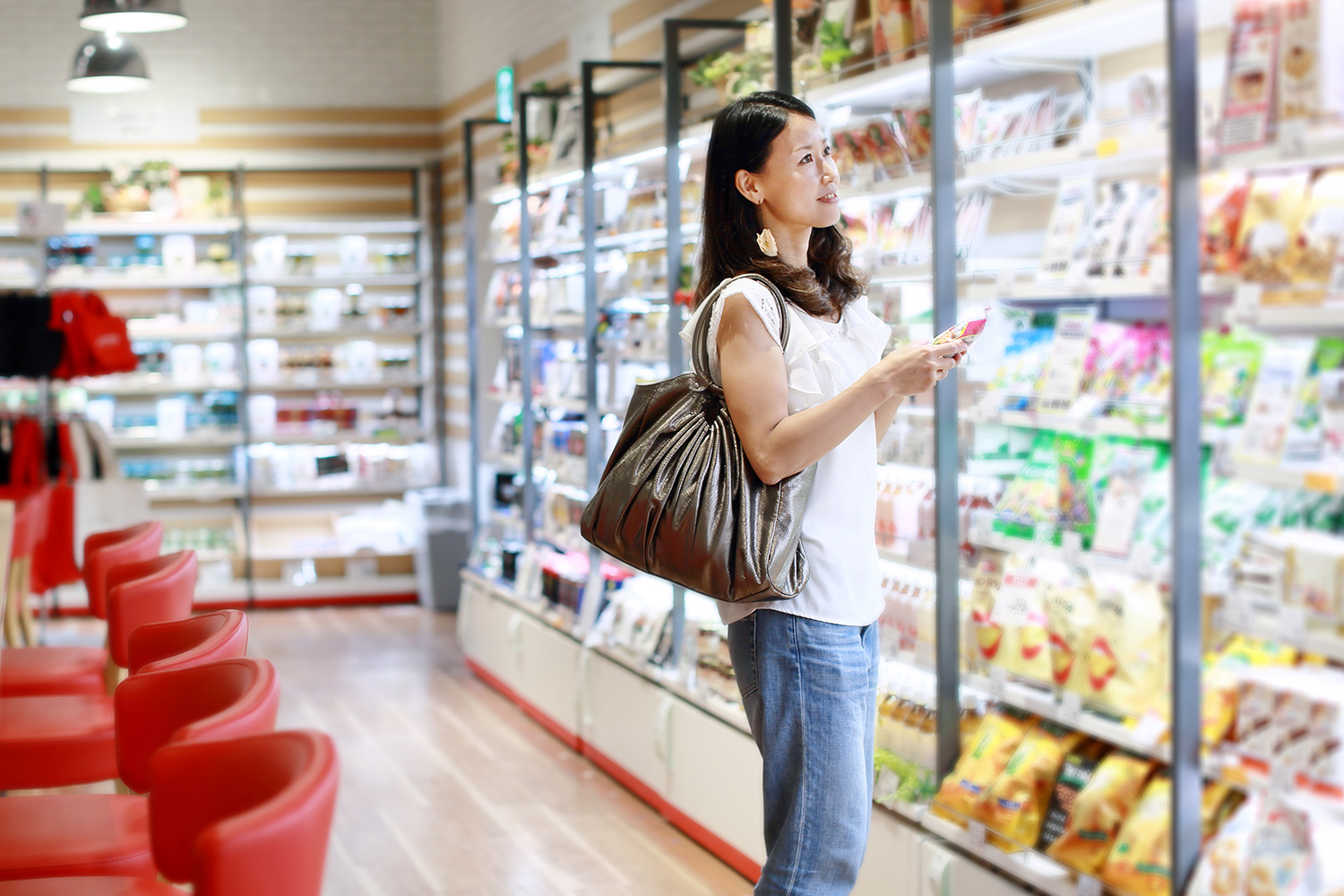 Data source: Kantar Worldpanel. SuningGroup includes Carrefour and Suning CVS.
The Yonghui group has surpassed Walmart group and is now ranked third in terms of value share, reaching a high in Q4 2020. Yonghui has maintained its strength in higher-tier cities in core regions while expanding to other provinces and lower-tier cities, which has enabled the group to rapidly grow its shopper base. Sun Art has maintained its leading position and saw a small share gain through digital transformation and new format development.
Among the regional retailers, Wumart, SPAR and Bubugao have achieved share growth in 2020 due to efforts to accelerate their online business, enhance their operation systems, and continue to expand into the national market.
Faced with the potential of a second wave of COVID-19 and ever-changing consumer behaviour, the retail world will continue to evolve in 2021. "Home Consumption", "Live Streaming", "Community Commerce", "O2O", and "National Expansion" are becoming the key words for this year.
What is ahead for 2021?
"In-home occasions" is still the growth engine
Restaurants were severely hit by the COVID-19 pandemic. The revenue of China's catering sector dropped by 16.6% in 2020 according to National Bureau of Statistics. Kantar Worldpanel also found that nearly 90% consumers are more willing to eat at home after the pandemic. In-home consumption is expected to continue as new cases of infection emerge in early 2021. Consumers are more accustomed to home life and are pursuing a better quality of life, so goods and services that could satisfy family members' needs for various in-home occasions have huge growth potential.
Experience is key to ecommerce
In spite of rapid growth, the ecommerce landscape has become more complicated and competitive. Top players such as Alibaba and JD.com are facing challenges from rising social commerce, which have forced them to explore innovative ways to enhance their shopping experience. For example, they have realised the importance of a more simple shopping process and are trying to optimise promotions in order to better satisfy consumers' shopping needs.
Propelled by COVID lockdowns, the new model of "live streaming and ecommerce " has experienced explosive growth in 2020 and helped many manufacturers to improve the conversion rate of their brands in an interactive way. Short video platforms, such as Douyin, are also growing their ecommerce footprint through shoppable livestreams within the app. Many brands are jumping in with their own shows as well as selling goods through influencers. In the long run, stronger commodity supply and after-sales service will enable live streaming ecommerce to develop in a more sustainable way.
Building up a comprehensive community ecosystem
People are now looking for more convenient ways to shop after the pandemic, and community commerce is riding on this trend to meet their needs for daily necessities. Near-field formats are now booming: for example, small supermarkets, convenience stores and group buying. Since 2020, many retail enterprises have heavily invested in community commerce, including top retailers whose business focus has shifted from hypermarkets. For example, RT-Mart launched their first small supermarket "RT-Mart mini" in July last year and intend to roll out the new format to more locations in 2021.
Community group buying was undoubtedly a hot topic in 2020. The latest study from Kantar Worldpanel indicates that the monthly penetration of community group buying among users over 25 years old in China's 1-3 tier cities reached over 20% in December last year. This new model is more established in lower-tier cities, where tight-knit neighbourhoods are common and mutual trust between community leaders and residents is easier to build. Last year, many internet giants entered this battlefield. According to our Consulting division, the market size of community group buying will exceed $100 billion this year. Under the control of new policies, community group buying will move towards a more standardised and orderly model.
It's foreseeable that the future of community commerce will be a wider ecosystem that could not only meet residents' daily shopping needs, but also provide more comprehensive community services.
Further growth of O2O
O2O delivery services was another hot topic in 2020, and has achieved a larger scale than community group buying. According to Kantar Worldpanel, the penetration of O2O has reached 60% across urban China in 2020. Lots of new users were recruited amid the outbreak of the pandemic. The penetration reached a peak of more than 40% in Q1 2020, and the retention rate of O2O is over 50%. Unlike community group buying, which mainly focuses on price, O2O exists to satisfy consumers' immediate needs. The target audience is less price sensitive but demands very fast delivery.
In 2020, internet platforms such as Tmall, Ele.me and Meituan put more efforts into developing O2O. Meanwhile, traditional retailers like RT-Mart, Yonghui and Wal-Mart have also accelerated their online business by building their own platforms or working with third-party delivery platforms. In 2021, O2O will continue growing and serve consumers more efficiently with the mutual support of ample supply from physical retailers and strong logistics offered by the delivery platforms.
Retailers are expanding nationwide cautiously
Many bricks and mortar retailers reduced the number of new store openings last year due to the challenges brought by the pandemic. However, some still achieved substantial growth either via new store openings or mergers/acquisitions. Yonghui successfully expanded into Yunnan, Jiangxi and Guangxi provinces in 2020, so it now has stores in 29 of China's provinces. Jiajiayue, a leading brand in Shandong province, also expanded its business to Hebei, Anhui, Jiangsu, and Inner Mongolia through acquisitions.
A solid supply chain system and highly efficient operation are both critical for national expansion in China. It's also important that brands thoroughly understand consumption habits in different regions and adjust their business models or store formats accordingly to better match local needs. Retail giants may follow 7FRESH and cooperate with local retailers as a shortcut to exploit regional markets.