Shoppers in Latin America have lost 25% of their purchasing power in the last two years, mainly due to inflation. Despite this, FMCG consumption in the region was stable at the end of 2022.
To understand the trends within each market in this context, Worldpanel has separated the countries into groups according to their economic resilience. This shows that there is a lot of variability in Latin America. In a single quarter, for example, it is possible to see shoppers in one territory increasing their FMCG consumption by double digits, while in another reducing it by the same intensity.
Inflation impacts volume
Brazil and Mexico – where FMCG volumes grew by 2.7% and 1.9% respectively – were the biggest drivers of the stability observed in Latin America as a whole. In the other markets, however, volume contracted by 3% or more compared to 2021. This shows that consumers were only able to increase volume in the countries where inflation was having a less damaging effect, and thus scale their spending to a level that rose above the price increases.
New retail and brand dynamics
When it comes to where Latinos shop, the omnichannel trend was strongest in countries where FMCG volume grew above inflation. In the group made up of Brazil, Mexico and Peru, consumers sought to purchase via multiple outlets as a way of maximising their budgets. In the markets that were most pressured, meanwhile, the reduction in purchase occasions meant that this trend was less prevalent.
The current FMCG environment presents opportunities for those retailers that offer private labels and cheaper ranges, especially the expanding discounter channels. This is a standout trend in Colombia, Ecuador and Mexico.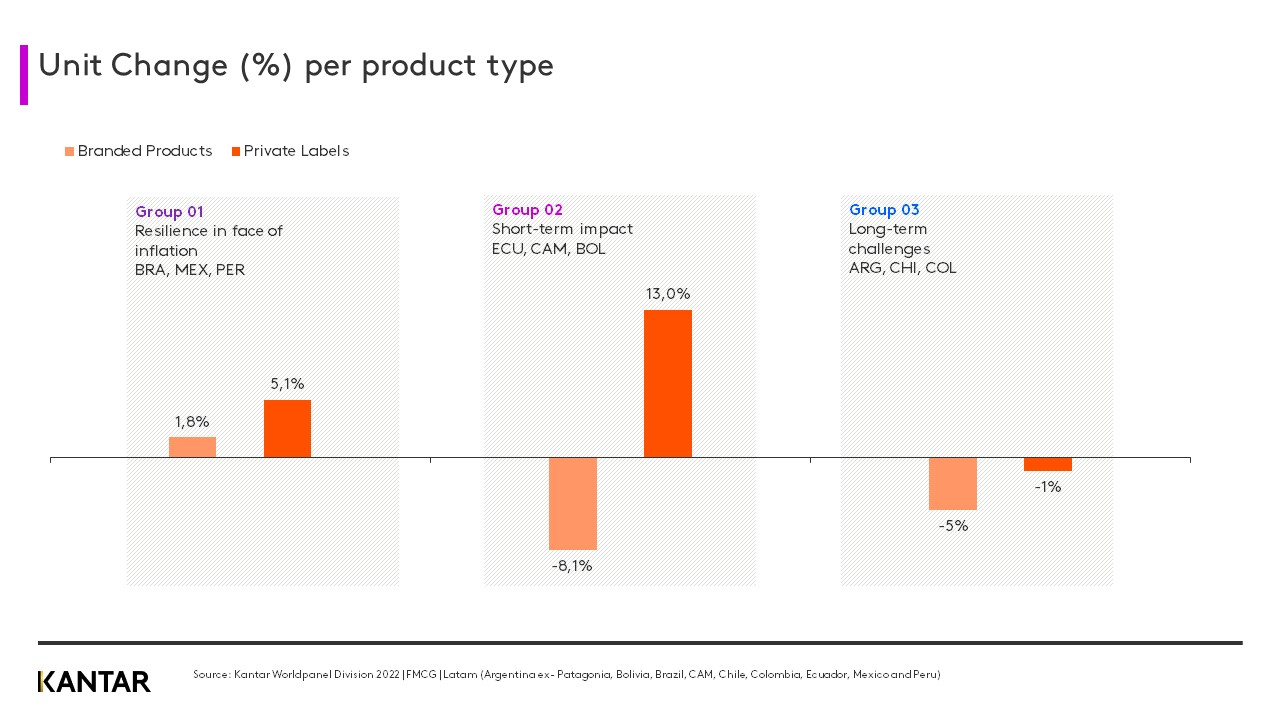 Worldpanel's Consumer Insights Latam 2022 report includes insights gained from studying 35,000 Latin American households to uncover the main market trends. To ensure your brand is featured prominently in the region's retail channels, consult our experts to find the best way to attract shoppers.