The rise of ad-blocking software has forced many brands to reinvent their advertising efforts. More and more they're finding meaningful results with influence marketing. But it's a massive ecosystem. And while brands scramble to shift from macro-influencers to micro-influencers, the full potential of this trend may unfold a bit further down the road.
Invasion of the influencers!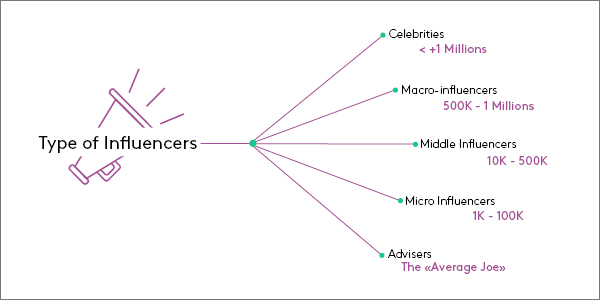 Brands using celebrities to promote their services is hardly new. In fact, glamorous film stars from way back in the 1940s posed for cigarette ads and helped to usher-in the modern age of advertising. But marketing has changed in ways that no one could have imagined back then.
Today, consumers are turning to independent sources rather than traditional marketing influencers. And they prefer to "pull" information rather than have it "pushed" and stuffed down their throats. It's a movement driven by online consumers who are empowered by social networks and digital devices.
To meet these new challenges, many brands are adding macro / middle influencers to their marketing mix. From affiliate programs and sponsored content, to guest blogging, events, and co-creation – there is a whole new realm of possibilities for brands to reach audiences in "contextual" and appropriate ways. In other words: Less noise and more love!
Influence Marketing goes PRO…
With its meteoric rise to prominence, the influencer industry is constantly evolving and becoming more professional. Influencers are seeking out dedicated marketplaces and hiring influencer marketing agencies to help them better promote themselves. But professionalization and paid-for partnerships/placements are a risk. They can actually harm the authenticity and trustworthiness of the influencer. And ultimately lead to Branded Influencer Fatigue (BIF), (it's just as bad as it sounds).
To combat BIF, brands have started shifting their focus to niche and micro-influencers. The prices are lower (or free) and audiences are more engaged.
"…while you can give a piece of content to one global influencer with a million followers, the message is far more authentic if you give it to 500 kids, each with 2,000 followers."
– Florian Alt, Director global brand communications, Adidas
So while, micro-influencers are a hot investment and will likely continue developing, they too run the risk of suffering from fatigue. After all, consumers (especially in the digital age) are not naïve. According to the Kantar Dimension Study, consumers are particularly ad-savvy – they recognize commercial messages, regardless of the format in which they are presented to them.
Beyond celebrities, beyond influencers – The Rise of the Average Joes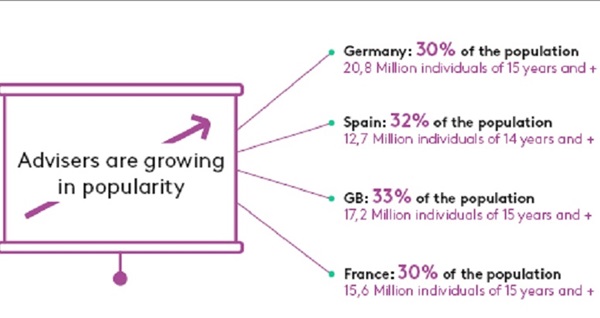 It's no surprise that the biggest challenge brands face in the digital age, is gaining and retaining trust. To meet the challenge, some brands are turning to "average joes" instead of big name celebrities. "Beyond celebrities, beyond influencers, beyond the norms – we want YOU" – says make-up brand Sleek in an Instagram post.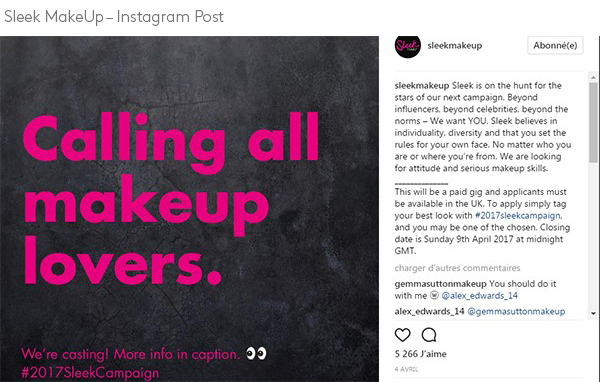 Emerald Nuts went so far as to use an Amazon customer review as its new tagline. And luxurious French department store Le bon marche launched a campaign asking its customers to submit appealing quotes heard while shopping in their store!
Spotify stepped-up and flashed its creativity as well. They reviewed their users' data and promoted user-created playlists via Out-of-home (OOH) advertising.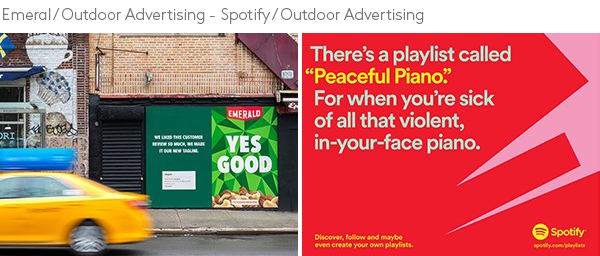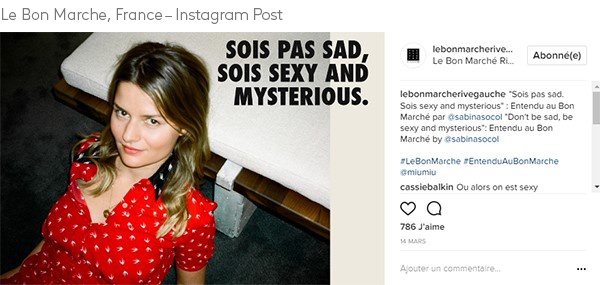 "Dont' be sad, be sexy and mysterious!" – Heard in the Bon marche by @sabinasocol
The sooner brands build relationships with hearings and crowdcultures, the better. User Generated Cultures provide priceless insights into their desires and motivations. And it is valuable to incorporate those insights into your marketing plan.
The Future is NOW … Ready?
The Key Takeaway? We're entering the Trust Economy – a rapidly evolving economy fueled by reviews, ratings, and influence. Soon, people, like brands, will have scores or ratings attached to their identities based on any number of criteria.
The scores could be certified by independent companies, a bit like the service Trust Pilot provides. From there, perhaps a bit of gamification could evolve, driven by dedicated and innovative reward programs.
It all has the flare of a Science Fiction movie, except that it's unfolding in the real world, right now. Influence marketing is here! But what we call influence today, will probably be something completely different tomorrow. It's vital to stay flexible and dialed-in to what's happening so the rollercoaster doesn't leave without you.