COVID-19 has proved an unpredictable force and has disrupted lives in unexpected ways. However, this year's BrandZ™ Top 50 Most Valuable French Brands have once again shown that having a strong brand is a good insurance policy against a world turned upside down.
Despite the challenging conditions faced by many businesses, the 2021 French brand ranking rose by 5%, adding $15 billion over the past 12 months, leading to a total brand value of $325 billion.
French luxury brands retained the top three positions, with Louis Vuitton maintaining its position as the most valuable French brand, growing by 11% to $59.4 billion. In second place, Chanel grew by 2% to $43.9 billion, and Hermès secured third position for another year with 13% growth, achieving a brand value of $38.9 billion.
Personal care brands dominated the fastest risers with La Roche-Posay (No.28, $2.02 billion) growing by an impressive 25% due to innovative product lines. Lancôme (No.6, $15.0 billion) and Clarins (No. 32, $1.6 billion) were the second and third fastest risers.
Yoplait is the highest new entry at no. 30 ($1.9 billion). The online marketplace Le Bon Coin is the first pure digital brand to join the Top 50 at no.38 ($1.1 billion). Monoprix made its way into the ranking for the first time.
Access extensive data and analysis on the most valuable French brands, and the most-important brand drivers shaping consumer perceptions, and growth, in the new report.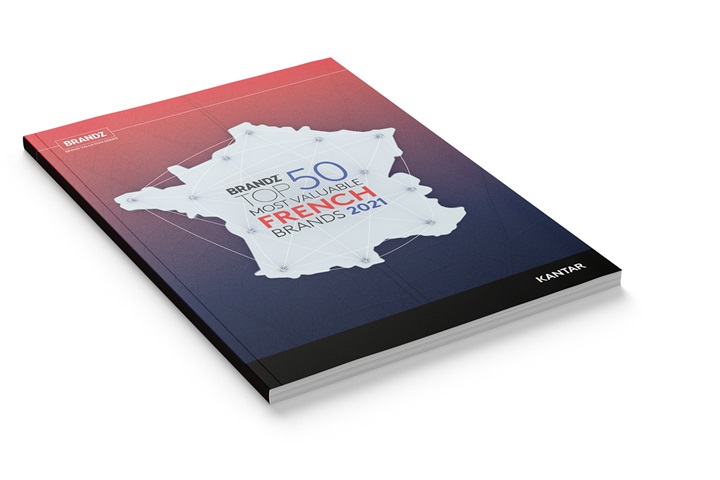 Explore the ranking, with insights and thought leadership on how brands can adapt in the current climate to find long-term success.
Download the report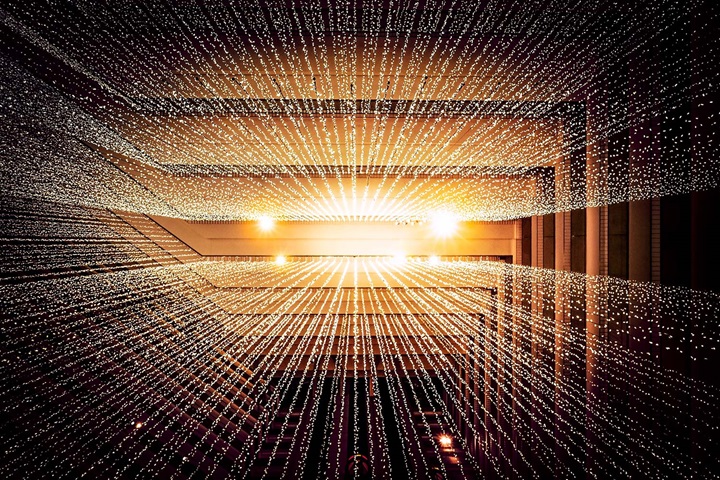 Infographic
View a summary of the results: the Top French brands, fastest-risers, newcomers and category performance.
Video
Watch the countdown video
Discover the Top 50 French brands, their rankings and brand values.
Previous reports
Luxury brands dominate the 2019 BrandZ Top 50 Most Valuable Brands Ranking, contributing 47% of the ranking's $293.1 billion total value.
With a strong year-on-year growth of 12%, this still lags many of the other BrandZ country rankings, potentially due to the comparatively low innovation score achieved by the country's top brands. Innovation is a key growth driver, however, new product development isn't the only way for consumers to perceive a brand as innovative. Brands being Socially Responsible, when communicated well, is proving to be a strong value driver for French brands; brands that consumers perceive as being socially responsible are growing 14% year-on-year.
Take a look at the report to discover what consumers really think about France's most valuable brands, which brands have climbed the ranking, and how to build a strong brand that stands the test of time.
Download the BrandZ Most Valuable French Brands 2019 report
Download the BrandZ Most Valuable French Brands 2019 infographic
Kantar and WPP have announced the first BrandZ™ Top 50 Most Valuable French Brands ranking and report. This annual report will track and anticipate the evolving landscape for French brands, and chart their fortunes.
The total brand value of the French Top 50 brands is $240 billion. Luis Vuitton bags the top spot, followed by Hermès and L'Oréal Paris. Luxury brands dominate the ranking with and a combined brand value of $88.9bn, demonstrating the role that heritage plays in turbo-charging some of the biggest French brands
BrandZ research reveals that France's most valuable brands are incredibly well known and salient but also highlights a key challenge; they can be perceived as less innovative than some smaller French companies and foreign rivals.
Read the report to find out more about the French market; how the most successful brands are performing along with new strategies for building healthy brands that will stand the test of time.
Download the BrandZ Most Valuable French Brands 2018 report
Download the BrandZ Most Valuable French Brands 2018 infographic