The Brand Footprint Asia 2023 Report brings together insights from winning brands and market trends to identify the factors driving brand success across the 11 markets in the APAC region. Whether you are an industry professional, business leader, or marketing enthusiast, this report is an invaluable resource to understand the exciting competition among brands and unlock growth opportunities.

Almost half of the global top 50 most chosen brands come from Asia
Year after year, the APAC region continues to ascend triumphantly, wielding its growing influence on the global stage of consumer markets. Unfalteringly, it commands an increasingly substantial portion of the coveted Consumer Reach Points (CRPs) within the ranks of the world's Top 50 most chosen FMCG brands, propelling its percentage ever closer to an impressive milestone – the illustrious 50%.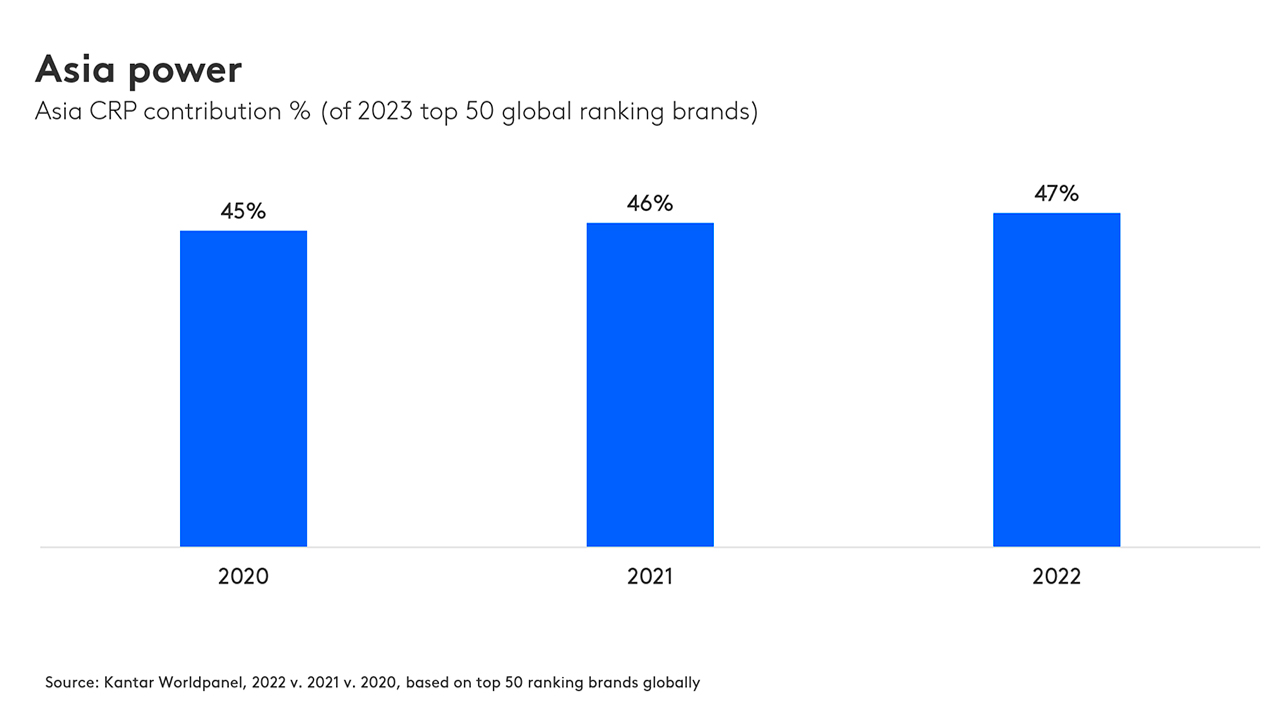 The region's growing influence in the global consumer market presents a promising prospect for companies seeking to tap into diverse markets and engage with a wide range of consumers. With its dynamic and vibrant landscape, the APAC region holds the potential to be a transformative destination for businesses aiming to make a lasting impact and foster growth in this rapidly evolving market.
The APAC markets at a glance
This year's report dives into the vibrant and complex world of Asia Pacific's FMCG landscape, covering eleven markets and representing 85% of GDP. Using comprehensive purchasing data provided by Worldpanel, we highlight the essential "moment of truth" during the consumers' purchase journey.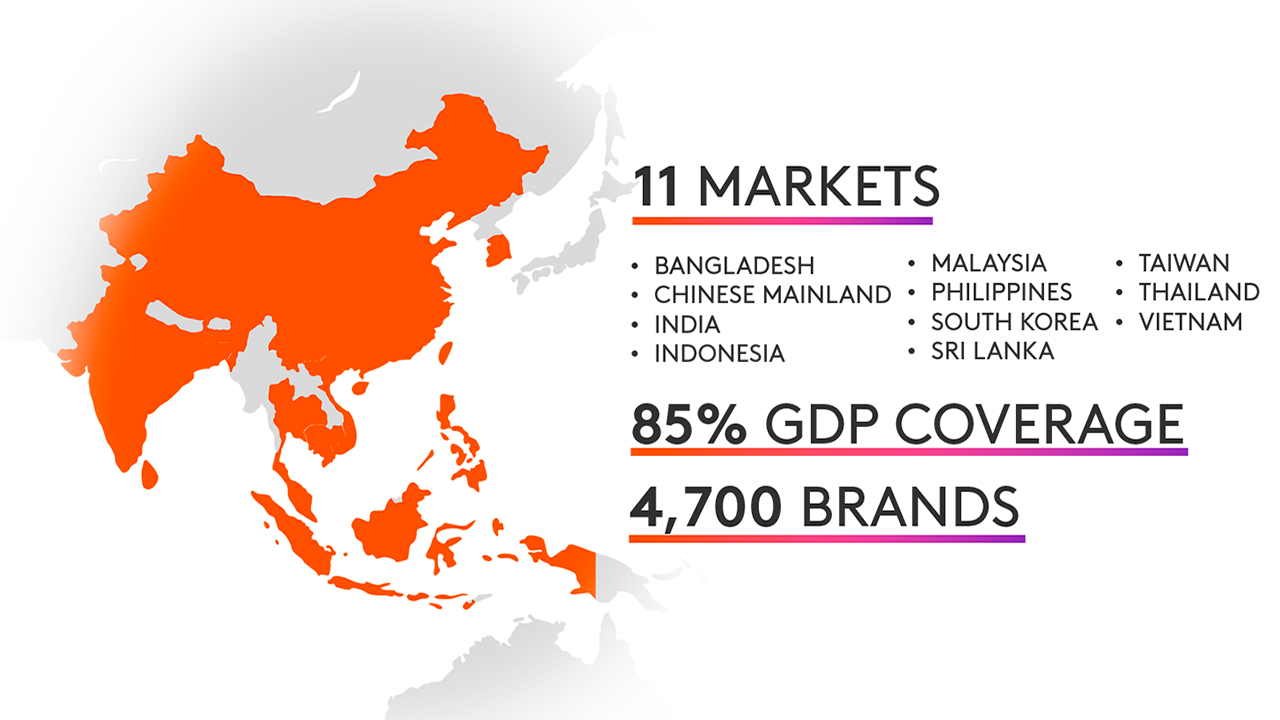 North Asia
China's FMCG brands adapted and thrived in the pandemic by catering to changing consumer needs and enhancing their omnichannel presence.
South Korea's FMCG food sector contracted, but non-food sectors grew amid consumer reassessment of brand loyalty and spending habits.
Taiwan experienced increased demand for convenience products and snacks, rejuvenating the beauty and health sectors.
Southeast Asia
Indonesia's economy remained resilient as consumers adjusted their spending habits, favouring larger packs and affordable brands.
Malaysia's FMCG sector faced challenges, with reduced grocery spending, but some brands excelled in retaining customers amid saturation.
In the Philippines, post-pandemic life led to increased spending across all sectors, focusing on value and affordability.
Thailand's FMCG companies adjusted pricing strategies amid inflation, and consumers prioritised outdoor and health-related products.
Vietnam's beverages and non-food sectors rebounded, but increasing prices posed challenges for cost-conscious consumers.
South Asia
India's economy rebounded, leading consumers to buy smaller packs more frequently, reducing the number of brands they choose from.
Sri Lanka faced economic crises, leading consumers to adopt cost-saving measures such as opting for cheaper brands and smaller packs.
Bangladesh navigated the pandemic but dealt with rising global commodity prices and economic uncertainty, leading shoppers to seek cost-saving strategies.
With diverse consumer markets, evolving trends, and endless possibilities, now is the time for your brand to embark on a transformative journey and expand its footprint in this dynamic landscape. Seize the opportunity and unlock unparalleled growth by tapping into the vibrant consumer base of Asia. The future awaits, and the path to success begins here.