What does it mean to you to win this award?
Winning this award means a great deal. Women are still underrepresented in the top tiers of business across the globe. So I felt privileged to be recognised amongst a group of such inspiring women and humbled to have stood out to CEO Today, who pride themselves on being a company who are passionately committed to proactively recognising the achievements of female entrepreneurs and leaders who serve as role models for female empowerment, success, and redefining business.
It's also a great endorsement that all the hard work we have invested in Profiles over the past 18 months to overcome the dichotomies and challenges the increasingly connected, tech-enabled, data privacy-driven, time-poor world represents have been worthwhile. This pivot required us to take a transformative approach to connecting with people (our panellists) at the right time and in the right way.
Our transformation has been complex; re-platforming the entire Profiles business, migrating to the cloud, using artificial intelligence to mitigate inevitable fraud challenges that moving to more open platforms present. We sucessfully built the first and only single-source access to an API ecosystem of over 100 million permission-based people in 70 markets, and creating 43 million unique audiences from compliantly matching 2 billion data points.
Alongside this it also required us to make a bold, creative, fast transition to a culture of constant adaption, revision and change - which in turn required empathy and growth mindsets to be sitting at the core of every decision made and every step taken.
But most of all, I hope this award serves as a platform for helping encourage more great clients and diverse talent to consider Kantar and the market research Industry. We have an important role to play in shaping society, and that has never been more important!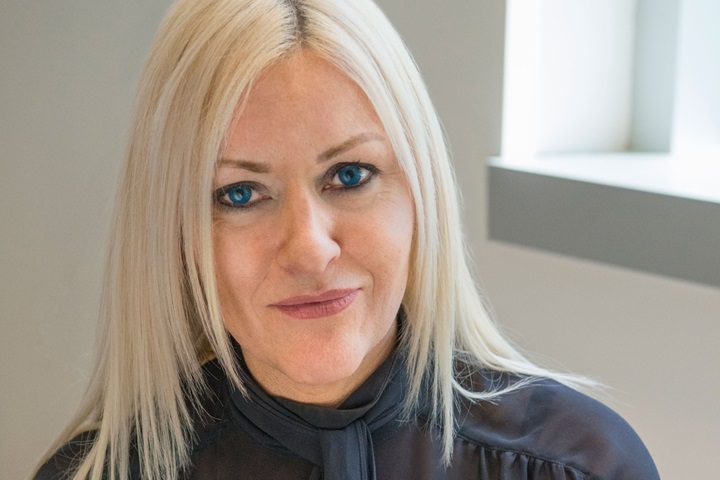 "A strong female mentor and sponsor was something I lacked in my career, which is why I am so passionate about paying my learnings forward whenever I can.
"
Caroline Frankum, CEO, Profiles Division
What do you love most about what you do at Kantar?
I love the fact that it's our job at Kantar to help each other and our clients 'understand people, inspire growth'. I've always found the fact that every individual on the planet is unique, and that there is a story behind every person totally mesmerising. So, having the opportunity to work with over 28,000 employees across the globe and some of the world's leading, and most innovative brands means that every day at Kantar presents an opportunity to learn and grow.
My biggest career passion has always been to help businesses transform and grow not just in profitable ways, but in purposeful ways too. So, another thing I love about Kantar is our ongoing, genuine commitment to playing our part in striving for an industry that represents the diverse world it serves. Kantar's strength has always been in the unrivalled diversity of its employees, quality-driven methodologies, specialisms and points of view that seamlessly fuse to give a unique and complete understanding of people, across the world.
Whilst there is no doubt that our work on this is far from over, our passion and commitment to listening empathetically, learning with uncomfortable curiosity, and acting collaboratively and inclusively as accountable allies to ensure we keep taking steps forward on being an authentic and impactful voice that helps support and guide each other, our clients, and our industry on issues of representation, equality and accountability, is undeniable and stronger than ever.
What do you think is the biggest challenge for women in reaching C-suite roles?
Drawing from my own experiences and those of the successful C-Suite women I know well, I would say that each individual's story and the challenges we have had to overcome on the journey to the top is uniquely different. What is consistent however is the fact that we all have a determined inner strength to keep going no matter what life throws at us, and we all understand the importance of balancing confidence with empathy and using our voices in strong but authentic ways.
We also all recognise that it's our self-belief that drives us to look for new adventures, but it took us time to develop this self-belief. We appreciate that successful people have fear, successful people have doubts, and successful people have worries – but don't let these feelings stop them! So I think it's more a question of how do we ensure that all aspiring, future female C Suite leaders get the support, mentoring and sponsorship they deserve – not just on the way up to the top, but also when they get there.
A strong female mentor and sponsor was something I lacked in my career, which is why I am so passionate about paying my learnings forward whenever I can.
How are you encouraging more women into leadership roles at Kantar?
Recognising the phrase 'if you can't see it, you can't be it.' I hold myself accountable to being an authentic role model for women in tech and women on the C-suite every day. This includes:
Mentoring 12 females and 2 males, who all have aspiring career ambitions to make it 'to the top', and represent a wonderfully diverse mix of age, gender, sexuality, ethnic origin, and neurodiversity.

Being a mentor for Kantar's 'Empowering Growth For Women' Mentorship Programme, which supports and empowers Kantar's females across the globe to find resilience, gravitas, and to positively progress in their careers by building a strong, authentic personal brand in the workplace.

Being Kantar's Global Executive Sponsor and Ally for our amazing Pride@Kantar Team, ensuring we create a safe community for all our LGBTQI+ employees across the globe. Our mission is to make Kantar a beacon to the LGBTIQ+ community, giving it a home that empowers and inspires every employee to celebrate their individuality, embrace their unique qualities and flourish at work. We focus on driving positive awareness of important human stories that ensure we re-write history more authentically and are truly inclusive in our behaviours at Kantar e.g. driving awareness of important days like Trans Visibility Day, celebrating and sharing individuals' own 'Coming Out' and 'What Pride Means To Me' video stories.

Most recently, I have signed up to be a mentor on Kantar's new Ally/Ambassador Programme, which is dedicated to supporting our employees who identify with being part of an ethnic minority with achieving their career progression aspirations in meaningful, sustainable ways.

In addition to the work I do in Kantar, I am also proud to support purposeful external social enterprises like Generation Success by being a mentor to the young people of diversity they support to ensure they are the best they can be and reach their career aspirations. And I also have the privilege of being a member of the Market Research Society (MRS) D&I Council who are proactively striving to be an authentic and impactful voice leading, helping and guiding the Market Research Industry on issues of representation, equality and accountability
What are you most excited about for the future?
I'm definitely excited about being able to see my teams in person again! Navigating this unprecedented COVID crisis together virtually has definitely taken our creativity, resilience and empathy to a whole new level. But it has also provided an important inflection point for creating a more responsible era – one that is driven by a greater sense of humanity, community spirit, purposeful collaboration, and a collective narrative of hope that reinforces trust and catalyses bold, collective action for growth.
I have always loved Abraham Lincoln's quote, 'The best way to predict your future is to create it', and this has never rung more true now that we have all become more comfortable with giving up the familiar and achieving things we may have previously considered to be impossible.
So, I am most excited about the potential we have for understanding people and driving growth in more insurgent and more meaningfully sustainable ways going forward.