The current crisis has accelerated the adoption of different forms of TV content consumption, particularly streaming, making it even more imperative that trading currencies measure the totality of viewing.
The quest for competitive edge
TV & Video continues to fragment. How can broadcasters sustain their resurgence in the age of streaming? How can subscription platforms continue to grow in an increasingly crowded subscription video-on-demand (SVOD) market?
Data from Kantar's TV currency in Norway (TVOV) underlines just how competitive the streaming market is, with significant overlap in the user groups for broadcaster, subscription and advertising VOD platforms.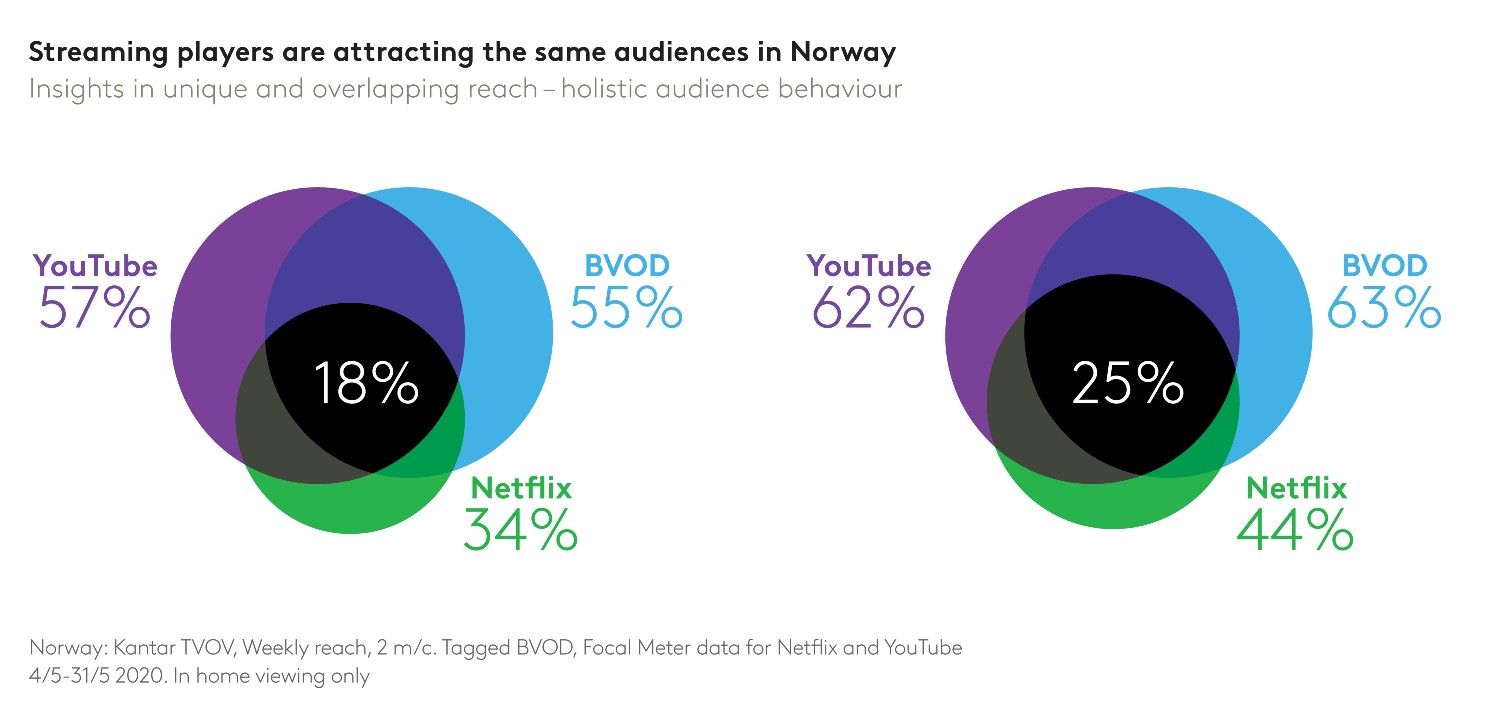 We know though that audiences have difficulty locating content and deciding what to watch, and recommendation engines aren't the sole answer. Linear broadcast channels, VOD services and platforms all need to understand how to help subscribers find content and keep audiences once located.
Audience measurement data has a key role to play in identifying, attracting and retaining audiences, and subscription services need insights to help them reduce customer churn and integrate data into customer relationship management systems.
But there's a real danger, as highlighted in our DIMENSION 2020 study, of data sitting in silos – offering a forensic examination of user behaviour but without an understanding of the wider context and the external forces that drive behaviour.
People, not screens
In all markets measuring TV audiences with Kantar, we've seen an uplift in co-viewing: lockdown households watching television together. This is hugely significant from a measurement perspective as it highlights the continued importance of measuring people not devices. As households gather around devices and watch content together, this means bigger audiences.
Currency data shows that co-viewing increased not just on broadcast channels but across all video-on-demand platforms as well, as these are now predominantly watched on the main TV set. Focal Meter, our router meter already deployed in 10 markets across the world, enables media owners to identify the source of online content. It's used in conjunction with the Kantar People Meter which measures the number and profile of those watching each TV set. Insights like these are critical in formulating strategy.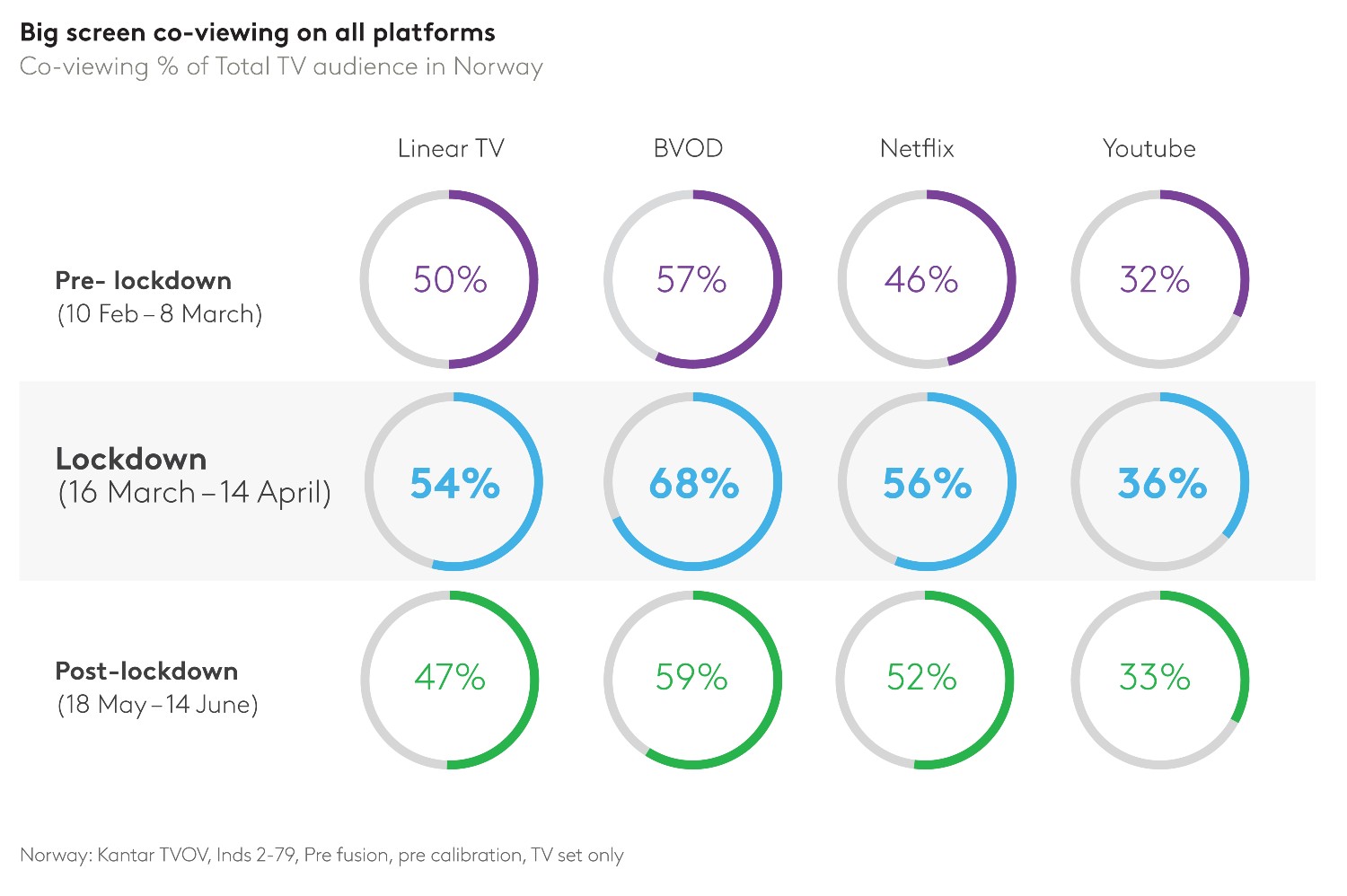 It's crucial that we understand this 'new normal' and the implications for broadcasters, content owners, platforms and advertisers. How can they make the most of audience data to build and retain audiences while navigating these challenging times?
Download the report
Download the full report, Let's talk business, to discover powerful perspectives and insights into how you can utilise audience data to retain and grow audience share in these challenging and extraordinary times.