Inflation is not a country specific issue; it is a global phenomenon that could drive the economy of any market into stagnation, or even recession. Although grocery is a sector that's made up of categories that are necessary to consumers, it cannot be denied that the impact of inflation has been huge – with price rises ranging from a 0.5% increase for rice to a 31% increase for cooking oil.
There are 14 FMCG categories that have experienced higher inflation than the average, with cooking oil, soybean sauce, detergent, mouthwash, canned fish and infant formula impacted the most. Brands and manufacturers in these categories need to pay more attention to price strategies and offering value for money, to ensure consumers can still afford their products and don't trade down to lower-tier versions.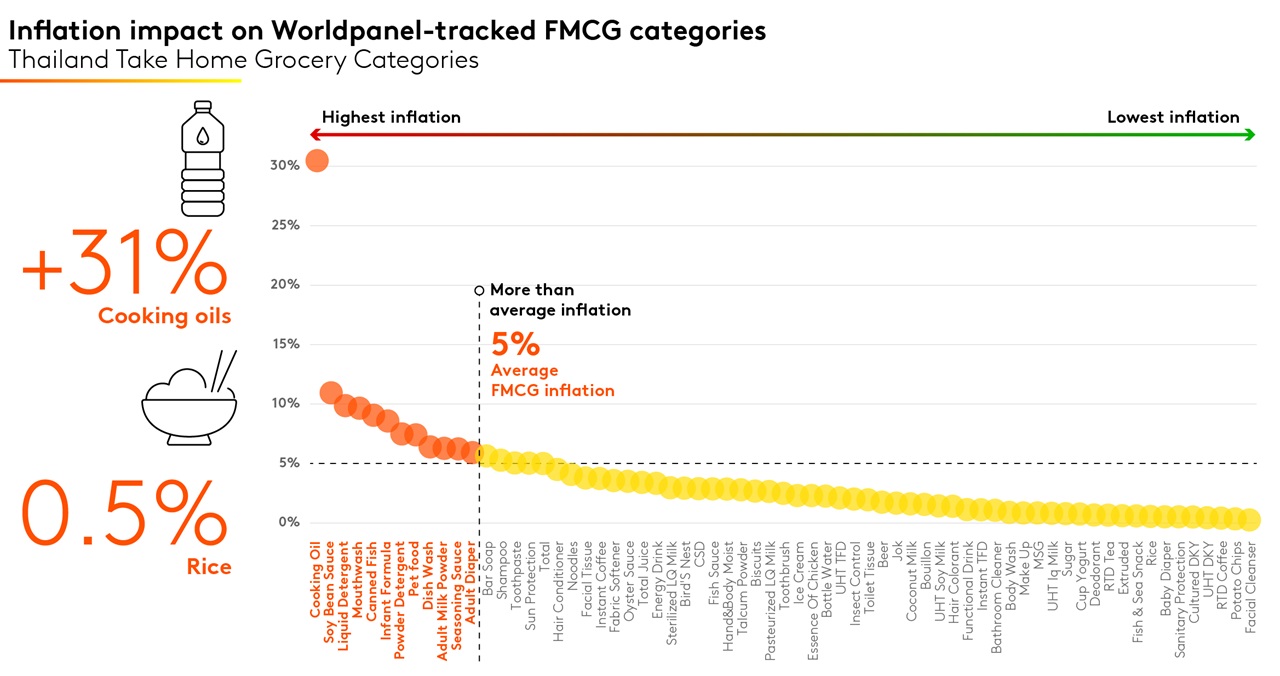 Global, regional, and Thai corporations have coped with the change in consumer behaviours differently. Local companies managed to outperform the others in all aspects, with less of a decline in FMCG sales and shopping frequency. Thai companies successfully captured the change in market dynamics, especially in Home Care, and fully grasped the opportunity to win more shoppers in Food and Beverages. Regional corporations performed best in Personal Care, while their global counterparts showed declines across all sectors. This indicates the need for localisation strategies and the ability to respond fast to change.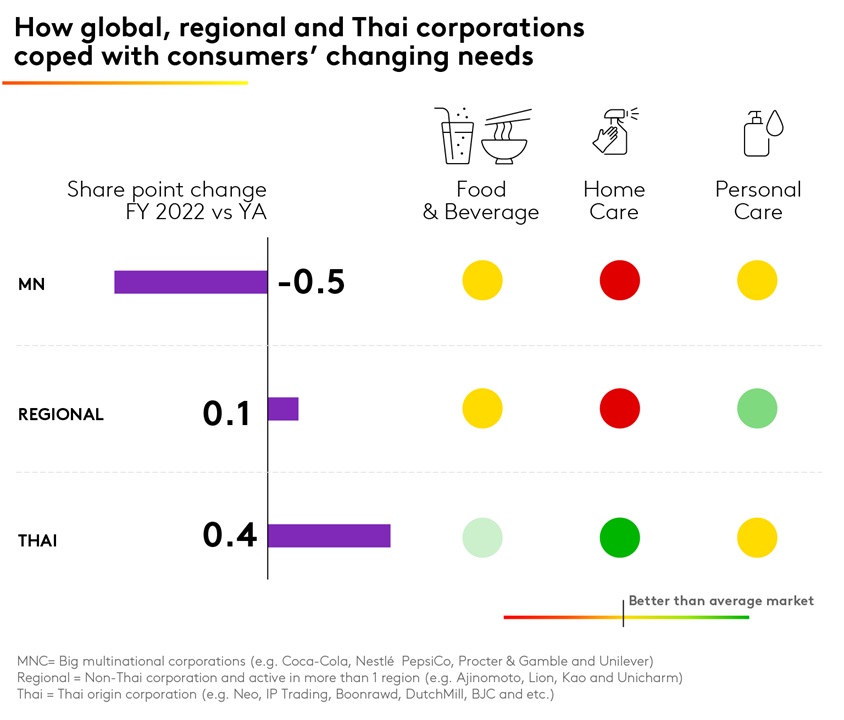 This report describes how Thai shoppers have changed their product selection, store choice, and the way they use media and apps. It will give you a clearer picture of the current market, and the key directions to focus on for growth in 2023 and beyond.
You will learn about:
The changing dynamics of Thailand's grocery market
The categories hit hardest by inflation – and those that have grown
How Thai, regional and global brands have responded to behavioural changes
Evolving demographic trends in the market
Consumers' current priorities – and how to stay relevant to their needs
The channels, media, and content that will reach new buyers