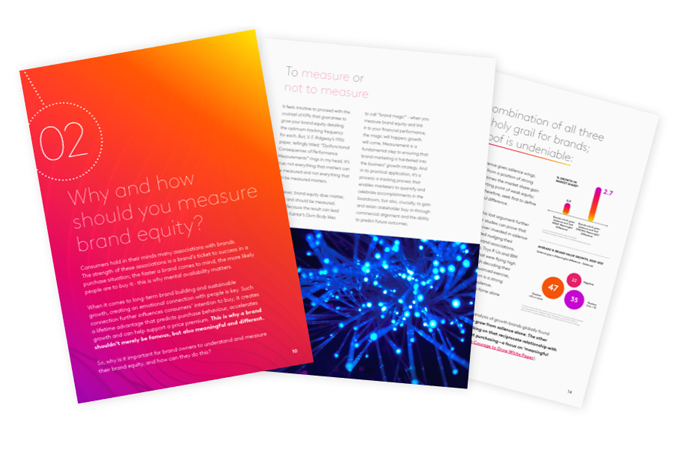 In this thought-provoking guide, we bring you the latest Kantar BrandZ empirical data and decades of wisdom from our brand experts to define what brand equity means for your brand. You'll also learn how to build, improve and rejuvenate it to create sustainable growth.
Download this complimentary guide to discover:
What is brand equity?


Learn more about the definition of brand equity and its relationship to sales

Why and how should you measure brand equity?


Find out how a validated brand tracking approach monitors, guides and accelerates brand growth

The art of brand strategy and how to get it right?


Discover 5 components of brand strategy that will help build and improve your brand's equity
Download your guide today!