A practical guide to agile ad testing on Kantar Marketplace
Illuminate the path to better creative quality
Get great creative that delivers results, with the consumer front and centre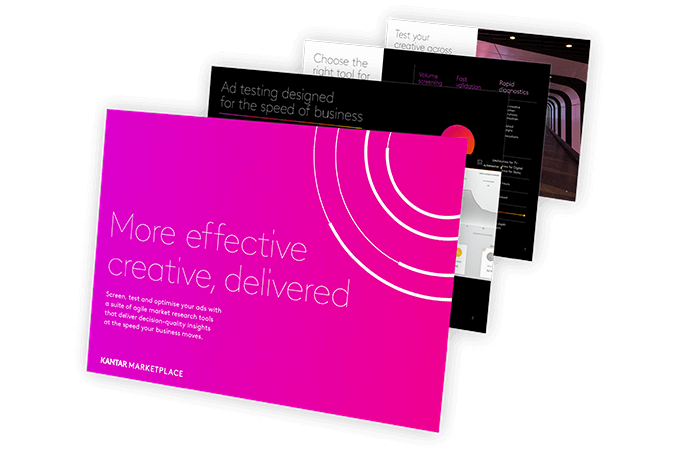 Discover how to optimise your ads with a platform designed to move at the speed of business. Within this guide, you will:
Learn which use cases are optimal for different types of ad testing
Better understand which tool is the perfect fit for your project
See the methodology that's driving these decision-quality results
Find out why brands choose Kantar Marketplace to improve creative impact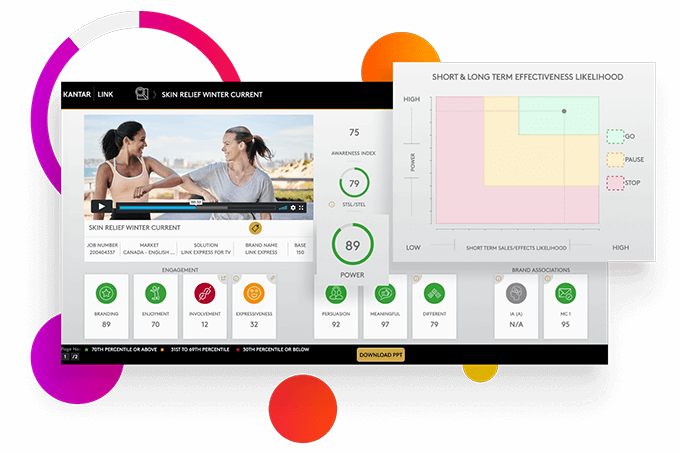 Improve your advertising ROI with purpose-built ad testing solutions.
Automated surveys and AI-powered insights
For digital, TV, out-of-home and print
Self-serve or with expert support
Download your guide today!