A guide to innovation testing on Kantar Marketplace
Spark your innovation pipeline
Accelerate brand growth with rapid consumer feedback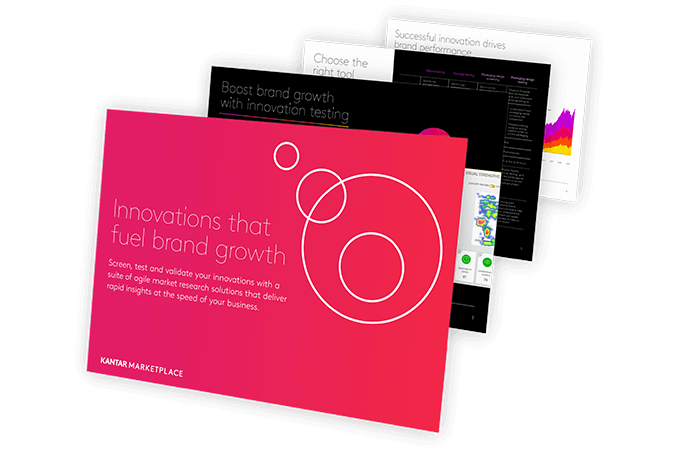 Learn how the right market research platform can help you get more out of your innovation pipeline and fuel business growth. Within this guide, you will:
Learn how successful innovation drives brand performance
Better understand which tool is the perfect fit for each stage of the innovation and new product development lifecycle
Discover why brands choose insights from Kantar Marketplace as the foundation for successful innovation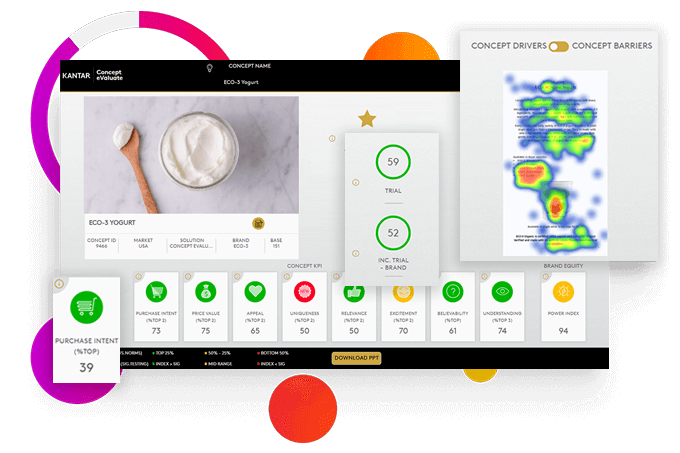 Transform the way your team approaches new product development with purpose-built innovation testing solutions.
Idea screening
Concept testing
Packaging design screening and testing
Download your guide today!