A guide to testing digital media effectiveness with Kantar Marketplace
Evaluate your digital campaigns with better creative placement
Get the most from your media placements by understanding which creatives perform best, in context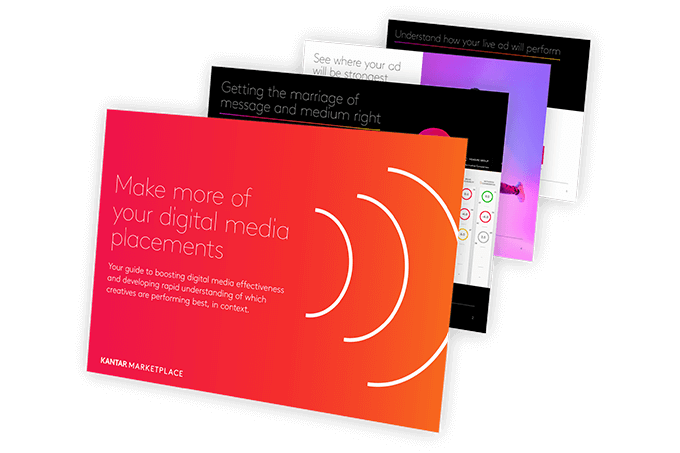 Discover how an agile market research platform can help you increase the brand impact of your creative with contextual consumer feedback. Within this guide, you will:
Gain insight into how media context impacts perceptions of your creative
See how the right tool can help you measure creative impact, in context
Understand the framework behind gathering decision-quality insights you can use to optimise your campaigns
Learn why brands choose Kantar Marketplace to deliver consumer insights at speed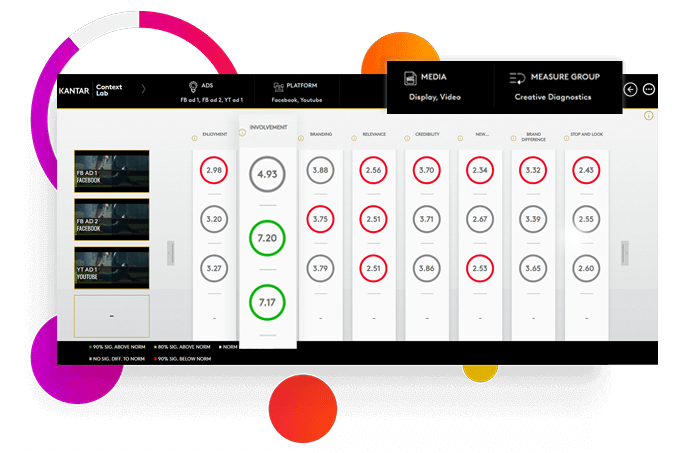 Improve return on your digital media investments with the purpose-built media testing solution.
Available for: YouTube, Facebook, Instagram, Twitter, TikTok, YouKu, and custom contexts.
Download your guide today!