AI-powered digital ad testing
Get a quick read on your digital ads in as few as 15 minutes with Link AI for Digital.
Available as an automated, self-serve or serviced solution.
Creative testing built for the digital era.
Link AI for Digital is a powerful artificial intelligence tool designed to match the pace and scale of today's digital campaigns. With cost-effective performance predictions in as few as 15 minutes, you can test your creative variations in bulk and make rapid, confident decisions about which ads to run.
Results are instantly delivered to an intuitive analytics dashboard, so you get proven creative, behavioural and brand lift metrics to inform your media investments – all at your fingertips.
Available globally for: Facebook, YouTube skippable, YouTube non-skippable and online video.
TikTok available in US, UK, Australia.
Align your media investment to your strongest creative for maximum impact.
Don't let budget constraints limit the number of creative executions you can test. Powerful machine learning technology makes batch testing affordable and accurate, so you can make data-driven decisions about the best versions, lengths, creative elements or calls to action.
Link AI is built on a database of 230,000+ campaigns and over 35 million human interactions, making predictions of creative performance robust and reliable. It's ideal for high volume testing, ad versioning or when you need to make lightning-fast decisions about your campaign.
Predict digital creative performance in-context.
Link AI for Digital is the only AI solution on the market that provides both brand lift and behavioural predictions of in-context digital performance. This means you get unrivalled holistic insight into how your ad will perform in the real world.
Familiar brand lift metrics such as awareness, consideration and intent, are provided alongside measures of key engagement behaviours like skip time and likelihood to act. Both sets of measures are benchmarked to channel-specific norms, so, you have a complete picture of the effectiveness of your ads. Know where to put your media investment to get the most out of your budget.
Get ahead of competitive campaigns.
Using Link AI for Digital, competitive ad testing is no longer out of reach. Investigate the performance of your competitors' campaigns so you can respond quickly and learn from their successes. Build a powerful library of advertising insights that will allow you to look across projects to uncover category or market trends and identify the best advertising approaches for future content.
Agile ad testing without compromise
Designed for speed and scale
An automated AI process delivers cost-effective, high-quality ad test results in as few as 15 minutes.
The best of human and machine
Built on a database of 230k+ tests, trained on 35 MM+ human interactions, and matched with innovative technology.
Results at your fingertips
View your results in an intuitive dashboard and use the compare feature to draw valuable insights across projects.
Support when you need it
No two projects are ever the same. Do it yourself or tap into expert service and 24/7 support with our flexible service model.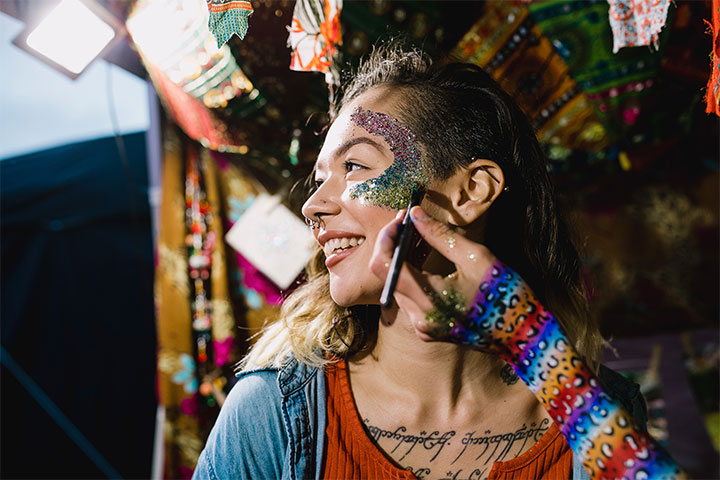 How does Link AI for Digital work?
Learn how Link AI for Digital delivers validated creative effectiveness predictions in as few as 15 minutes.
Watch the webinar
Choose a service level that meets your needs
Self-serve
Set up and launch your own projects
View your results in the platform as soon as your project has finished
Easily share your results with colleagues using a group-level account or export to PowerPoint
Access and compare past projects
Serviced by Kantar
Have your Kantar team set up and launch the project for you
View your results in the platform as soon as your project has finished
Have your Kantar team talk you through the results
Easily share your results with colleagues using a group-level account or export to PowerPoint
Access and compare past projects
Pricing
Factors that impact pricing may include:
– Number of ads tested
– Level of servicing
38 markets
Argentina, Australia, Belgium, Brazil, Canada, Chile, Chinese Mainland, Colombia, Czech Republic, Denmark, Finland, France, Germany, India, Indonesia, Italy, Japan, Malaysia, Mexico, Netherlands, New Zealand, Norway, Peru, Philippines, Poland, Romania, Saudi Arabia, Singapore, South Korea, South Africa, Spain, Sweden, Taiwan, Thailand, Turkiye, United Arab Emirates, United Kingdom, United States of America
Pricing
Factors that impact pricing may include:
– Number of ads tested
– Level of servicing
38 markets
Argentina, Australia, Belgium, Brazil, Canada, Chile, Chinese Mainland, Colombia, Czech Republic, Denmark, Finland, France, Germany, India, Indonesia, Italy, Japan, Malaysia, Mexico, Netherlands, New Zealand, Norway, Peru, Philippines, Poland, Romania, Saudi Arabia, Singapore, South Korea, South Africa, Spain, Sweden, Taiwan, Thailand, Turkiye, United Arab Emirates, United Kingdom, United States of America
Contact us to get started