Get to know consumers around the world with Global MONITOR market briefs.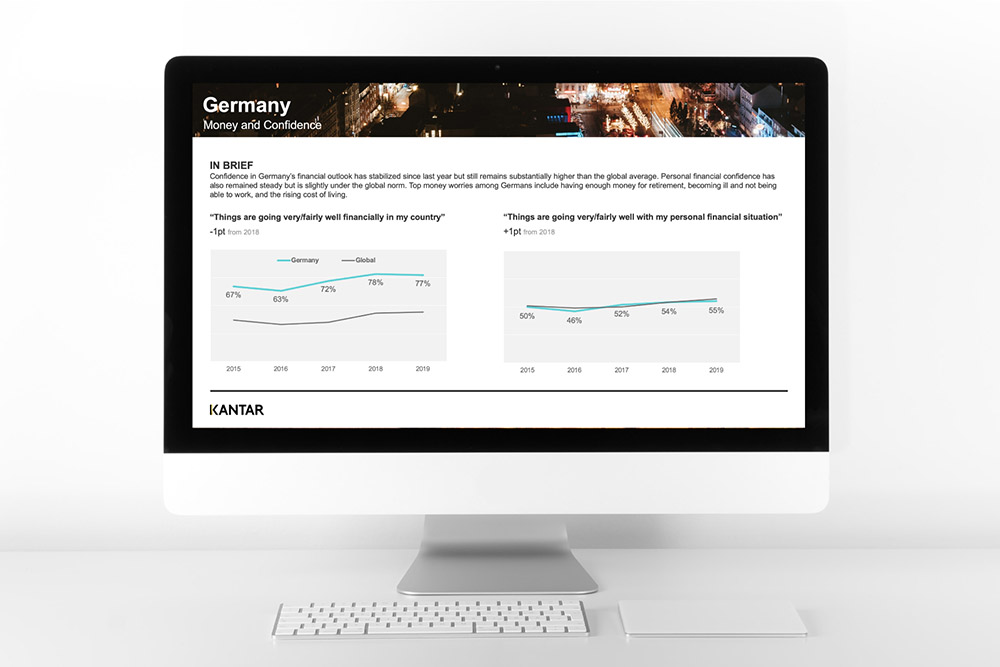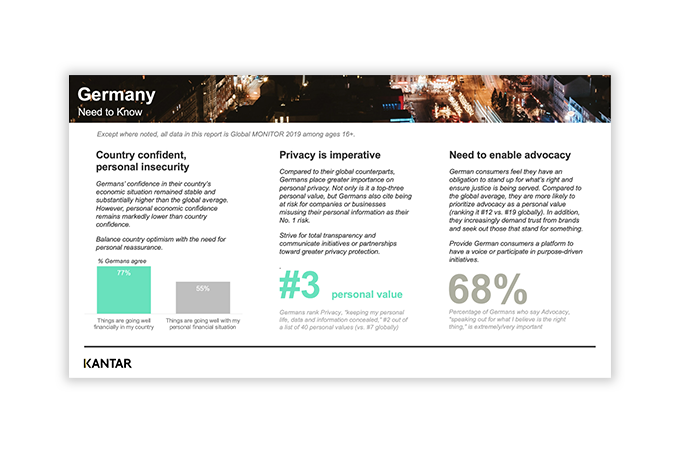 Understand a new market.
Develop a deep appreciation of your target audience. Get comparisons of the local market versus global averages across nine key dimensions: money, risks, values, sustainability, personal appearance, shopping, health, tech and leisure.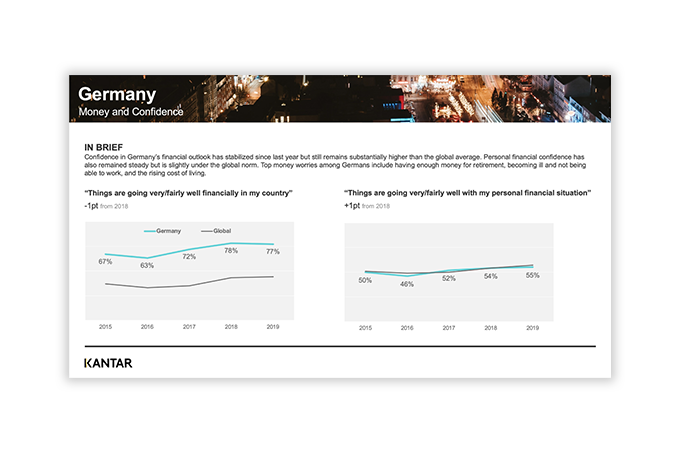 Anticipate emerging trends. 
Understand the key drivers of change in a given market. Know which consumer needs and values are poised to make a big impact on local shopping behaviours.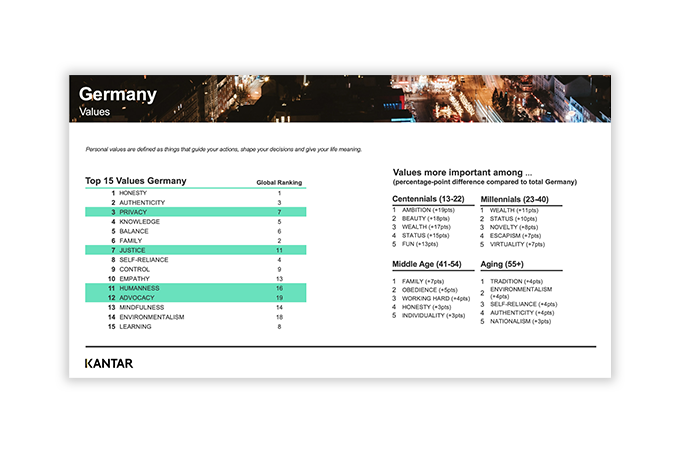 Shape your marketing strategy.
Feed your marketing and business planning initiatives with insight into local attitudes, values and lifestyles.
Guide your marketing with local insights 
Robust quantitative analysis
Analyse the needs and priorities of consumers around the world using proven research methods, delivered to you in an in-depth report.
Backed by human understanding
Uncover the latest cultural shifts as reported by a global team of trendspotters, futurists and category experts.
Powered by technology
Benefit from a range of powerful technologies, including AI platforms and social listening, which inform the finished reports.
More agile marketing 
Get expert research without the wait. Request reports when you need them using your Kantar Marketplace account.
How to get started
01
Request your report
Submit your request and a Kantar expert will get back to you within 24 hours.
02
Create an account
Use your account to request additional reports and data, plus launch automated surveys at any time.
03
Get insights on demand
Make confident, data-backed decisions and move as fast as your business demands.
28 markets
Argentina, Australia, Brazil, Canada, Chinese Mainland, Colombia, France, Germany, India, Indonesia, Italy, Japan, Malaysia, Mexico, Nigeria, Philippines, Poland, Romania, Russia, Singapore, South Africa, South Korea, Spain, Thailand, Turkey, United Kingdom, United States of America, Vietnam
Request your copy today
Once you submit the form below, our team will be in touch to confirm your method of payment and provide your copy of the report.