Quick turn custom surveys
Build your own market research projects using agile survey tools.
Consumer insights on your terms 
Get fast answers to your most pressing business questions using a custom survey platform that won't slow you down. Reach your ideal audience with a wealth of demographic and lifestyle targeting options.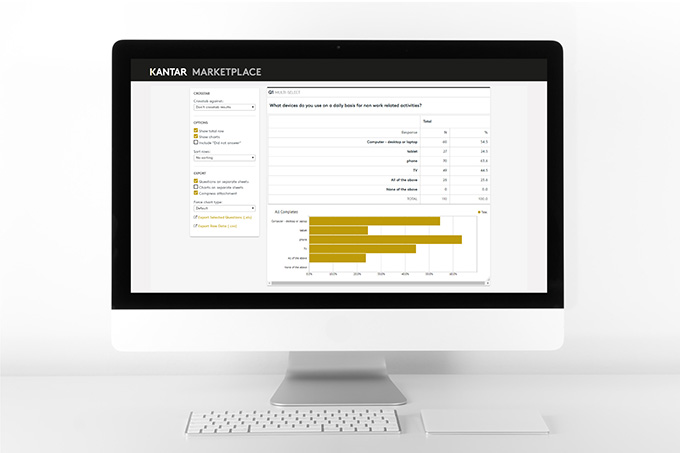 Consumer feedback surveys
Consumer insights on demand
Get real-time feedback from your target audience so you can make confident, data-driven decisions. Run short polls or ask up to 20 questions using an intuitive survey platform.
Advanced targeting
Tap into a panel of respondents, with 1,000+ demographic and lifestyle profiling attributes to choose from.
Fast and flexible
Get custom surveys that are built for speed. Easily configure questions to your precise needs – all without slowing you down.
Results on demand
Intuitive dashboards provide visibility into all your past results so you can easily act on your data and export for further analysis.